ActiveCampaign has always been an email service that I always wanted to try, I finally decided to take the plunge – but is it worth it?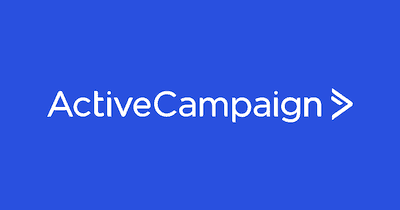 To ensure that our ActiveCampaign review is unbiased, it is important to disclose that we switched to it after having used MailChimp for a very long time. The switch from MailChimp to ActiveCampaign was like from a VW Golf to a Tesla Model 3. While the overall experience was brilliant, there were a couple of issues that we'd run into every now and then…[more about this in the features section].
As mentioned above, we've used ActiveCampaign marketing platform for a while now and are, for the most part, awestruck when it comes to sending out email sequences. However, as a small or medium-sized business, will it make sense for you to switch from something like MailChimp to ActiveCampaign? Well, it depends, and that's a decision that can only be made once you are aware of the good, bad, and ugly awaiting you!
Trust us when we tell you that ActiveCampaign features work as a legion. Unfortunately, there are so many features that going in-depth about each one is tedious at best. The good news is that every feature serves a particular purpose, and to us, there is no feature that's pointless. So, we're going to cover all the features that ActiveCampaign has to offer at the time of writing this article.
How Do I Set Up an ActiveCampaign?
Setting up an ActiveCampaign is going to be the first step to running your email marketing campaign. Start by clicking the 'Campaigns' tab, name the campaign, and choose the type of campaign. Since most people reading this will send standard emails, that's the option to choose. However, you also have the option of selecting 'automated,' 'A/B test,' 'autoresponder,' 'RSS-triggered,' and date based emails. Using the tab, it is also possible to segment the list via contact details, pages visited, location, etc. Then click the 'next' button located on the top right.
Once you go through the above steps, the next one is to design the email. It can either be designed from scratch, or you can use a set of pre-designed templates. Most people wouldn't elect to start from scratch unless they have a bit of creative flair and time to layout the email exactly the way it should be, choose a color, font style, etc. It is also possible to add and remove elements from the existing template so that it is customized to what you want. Elements such as video, spacers, buttons, text boxes, and images can all be added to your email.
You can also format a version of the email for mobile devices. All that's needed is to click on the 'settings' symbol of the element, and you can choose to hide that element on mobile devices. The same goes for saving or deleting the content library.
Elements can also be made conditional that's based on information sourced from the contacts list, or when they made a purchase last, or when they might have logged into their account. During our time creating a campaign multiple times, sometimes dragging elements around was slow, paused at times, and some elements refused to work. But we did manage to get it working with a bit of waiting and page refreshing.
Once the email newsletter is created, it can then be saved in the library and reused. There is no limit to the number of email layouts or templates you create, save, and organize in folders.
Finally, aspects of the email, such as the 'confirm' list, subject, and setting up what you want to track such as replies, clicks, open rates, hooking it up to your Google Analytics account, can all be done. You can also send a test email or schedule delivery. If you scroll to the bottom of the screen, there is a spam score. Keep your eye on this because if it warns you that your email is spammy looking or using a free email provider is suspect, then its better to use a custom email. Probably use one that's associated with your branded domain.  
Emails can also be previewed and sent to yourself. A couple of emails we created and sent to ourselves were marked as spam. So, you'll want to do that before sending out emails to scores of subscribers.
You can also set up autoresponders that are triggered by actions such as unsubscribes, subscribers, link clicks, and email opens. Even events such as anniversaries and birthdays can work as triggers. However, emails have to be set up first before auto-responders. Unfortunately, the system does not tell you this initially until you've finished creating your email. The good news is that you're treated to a myriad of options such as if/then logic and the ability to create workflows that have a multitude of actions that meet your email marketing needs.
Email Segmentation – List Segmentation on Steroids
The Email Segmentation feature is one that we use most frequently, and we're pretty sure that is going to be the case with most people reading this ActiveCampaign review. The best thing about the feature is that it utilizes both tags and lists which makes sending different email to perhaps each group a possibility.
As a user, you get to choose how to manage subscribers best. You can sort them into multiple lists, or you can have a list with multiple tags. The sorting process can be done both manually and in bulk from the lists menu or the contacts menu.
We personally used tags, because to us, that's more powerful than creating lists for marketing automation. We created automated tags based on subscriber behavior, also called behavioral tagging. While setting up conditions for automated workflows isn't exactly straightforward, it is worth the effort if you're going to manage upwards of 500 subscribers.
Take, for instance, a scenario where we wanted to assign a tag to subscribers who clicked on our affiliate link in the email we sent them. Doing this is relatively easy, and you don't have to leave the editor interface. However, the real magic is when you combine the tagging system with the site-tracking feature, that's what we did to assign tags to subscribers based on their interactions with that link in our emails.
Tags are a powerful tool because it allows you to categorize subscribers based on their interests. That allows you to be more specific with your email marketing.
The downside to the ActiveCampaign subscriber, email segmentation system, is that it has so many features that it's easy to get lost. Not to mention that the tags and lists can get out of control if you don't check your sales or marketing list frequently.
Automation Takes the Manual Labor Out of Email Marketing
ActiveCampaign's automation feature is a cluster of automation tools like email automation, all of which are geared towards automating an array of commonly email marketing tasks. Most businesses that use email marketing with thousands of subscribers will find that automation cuts the amount of work they need to do by at least half. That's one reason why we've decided to stick with ActiveCampaign to send emails.
Automation features aren't unique to ActiveCampaign because similar visual workflow builders such as GetResponse and Drip use them too for sales emails. However, ActiveCampaign's implementation of the tool can become meaty and clunky.
Sure, it makes building complex automation tasks complete with conditional logic more powerful, since goals can be branched out into multiple segments, allowing you to do a myriad of crazy stuff. The segments, also called 'Actions' by ActiveCampaign, tend to offer a great deal of flexibility. Furthermore,  there are literally dozens of these Actions from which you are free to choose.
Actions combined with intelligent tagging as well as site tracking unleashes the true power of ActiveCampaign because of the infinite possibilities that the system has to offer. However, there are a couple of quirks!
During our ActiveCampaign review, we were trying to build an automation system that would tag subscribers based on the links they clicked which translated to sales. What should have taken us a couple of minutes ended up taking an hour because the system tends to be slow and clunky.
One instance of this sluggish performance is when you try adding a new email to the workflow. ActiveCampaign will take you out of the builder and dump you into a tool that's similar to a new planet, and it can take most people such as ourselves a while to figure out. It can become frustrating if you need to do it enough times.
If ActiveCampaign can somehow improve the speed and streamline the process further, we think their Automation feature is what makes it stand out for sending targeted emails.
Split Testing for Effectiveness
ActiveCampaign offers users two types of split testing. The first takes on a more traditional approach, which means you choose the option as part of an email campaign that you're setting up. So, as you make your way through the setup process, the platform will give you the option to choose between the types of split tests that can be run.
The first option has you fill two subject lines and not one. The second option gives you two different email templates that are free. So, you are free to choose as few or many variables as you want, and ActiveCampaign will give you the option to divide the list so that you can test which email works the best.
The best thing about the split-testing feature is that you can determine the winner when the campaign ends or even when it is running. Now because ActiveCampaign gives you a great deal of control over how the test should run, including to determine the winner as well as the exact ratio of use, there is a lot that can be learned.
To us, this and the automation feature alone is worth the price we paid to use ActiveCampaign. However, there is one other way to leverage the power that ActiveCampaign has to offer.
Above we tested two or more competing emails against each other. However, you also have the option of split-testing an entire automation workflow against the other to see perhaps which one gets the most sales. All that's required is to add an action called "Split" at the very beginning of your automation workflow.
The next step is to determine how contacts are split, and if you want the winner to be determined via automation. We used this feature for a while, and one thing we enjoyed about it is the fact we could choose the conditions for the tests. So, the winner will be crowned based on the criteria we chose. For instance, we could crown the winner to the workflow that received the most interaction first whereby users clicked on our affiliated link.
However, the drawback is that it is easy to get lost down the rabbit hole. It is a bottomless pit of options that we've played around with so much that it's hard to detail in a single article. So, you'll want to give it a shot yourself when you are free.
Form Building for Plus Users
Every self-respecting email marketing tool should have a form builder, and ActiveCampaign certainly has our respect. While we can respect the form builder, we don't quite appreciate the fact that the only way to use it is to have one of the most expensive plans, which means anything other than "light" which too isn't exactly free. [We'll delve into pricing a little later in the pricing section of this article].
Expensive is a relative term, but just to give you some context, the next upgrade from "Lite," aka the "Plus" plan, is 5x times more expensive. Every marketer wants to have the ability to create their own forms, but in the case of ActiveCampaign, get ready to pay up for the privilege to get sales.
Now for the sake of this review, we had to upgrade and was hoping that it would be worth it to everyone reading it.
So how does form builder work? Well, at first it feels like just about every other form builder we've used. However, there isn't much flexibility here. Clicking on one of the fields will only open up a few options, and none of these helped us change the design of that field.
The only way we see ActiveCampaign redeeming itself in this regard is with the inclusion of a comparatively easy to use CSS editor. However, we see that using it will require that you have a bit of basic CSS knowledge. Using the "inspector" button, you can choose any element on the form; that way, you don't have to worry about choosing the right CSS selectors each time.
The one thing we absolutely dislike is ActiveCampaign's branding at the bottom of the form, but that's only the case if you're using an inline form on the "Lite" plan. To us, that's a deal-breaker, especially because it is like using a picture with a watermark that looks downright ugly.
If you'd rather save the money and accept the branding on all opt-in forms, we recommend that you instead use an email capture software, something like List Builder. The first and big upside to using List Builder is that you can choose from a myriad of form types and styles.
Finally, let's not overlook the implementation of the form. Fortunately, you have a couple of options here.
       

Link

: This will link directly to your form which is hosted by ActiveCampaign

       

Facebook

: You can add the form directly to your Facebook page

       

Embed

: Just copy and then paste the code directly into the page

       

WordPress

: You will need to install the ActiveCampaign plugin to use the form on your site.
The fair number of options here is what makes this the strongest part of the forms feature. That said, if you're using a page builder similar toThrive Architect or the initially free Elementor, then these issues won't bother you anyway.
Email marketing tools differ in the type and quality of the email templates they offer. Some we see have a poor selection of templates, others never update their designs, and then there are a couple which we've had the misfortune of using with impossible email editors. In our experience, no tool is getting it right. That's why we weren't getting our hopes up for ActiveCampaign's pre-designed templates.
 Use ActiveCampaign's library of email templates consists of around 30 designs for sales and services. While the templates cover most industries, they aren't as varied as what you get with MailChimp. The designs are pretty average, and while we see there are a couple of modern templates, they weren't what we had in mind. But they might be something that works for you.
In our case, none of the templates were what we wanted, so the next course of action was to start from scratch. The good news is that ActiveCampaign's email builder is amongst the best, but there are issues!
In some ways, the template designer is similar to the service's form editor but arguably with more elements and flexibility. You get to choose from many different blocks and throw in a couple of styling options too. The cool thing, though, is you can choose to show your email's content based on certain predefined criteria, also referred to as conditional blocks.
 You can enable conditional blocks by clicking on the little cog icon next to a block in the template's layout. That way, you can adapt the content to certain or specific interests of your subscribers, which is directly linked to what tags are associated with them. Remember, we told you that automation was the best feature of this platform, well now you see it!
But it isn't without its faults. The biggest issue we had was with pasting text into it. We used Google Doc, notepad, and even Evernote, but even then, the text does not stay consistent with its original formatting. While it is easy to fix by selecting all the text and fixing the formatting, it is a chore, especially if you're working with a lot of content and email templates.
The other issue we had was with images. We tried adding .gif files, and it didn't work. Not only does adding a 34kb .gif take 2 minutes to upload, but our patience isn't rewarded yet because then we had to dig through a pile of other images to find it.
Sure, these annoyances are minor and may not affect sales, but it could easily be fixed with an update.
The Apps & Integrations Dashboard
The vast library of integrations is one of the shining examples of the fact that you can't have enough integrations in an email marketing system. ActiveCampaign has 150 integrations, which include popular platforms like Shopify, WordPress, and Stripe. However, the star here is the documentation. Clicking on the apps gives you a solid overview of how that particular integration works.
While integrations aren't new, ActiveCampaign is clearly the leader. Its nearest competitor with this feature, i.e., Drip, supports around 25 applications. While it isn't as good as MailChimp in terms of integrations we see, most people finding everything they need. However, those who don't, for some reason, find what they need will be happy to know that ActiveCampaign integrates directly with Zapier, which is a great alternative if all else goes downhill.
Reporting and Tracking Performance
ActiveCampaign's performance tracking and reporting work is similar to just about every other email tracking tool we've tested and reviewed. Apart from the usual email link tracking and opening, you can also track 'Replying,' which allows you to add an automated tag to people who reply. Then there is 'Google Analytics,' which gives you more insight into your email campaign.
ActiveCampaign also has what's called 'Site Tracking,' which ties in with your automation system. Setting it up took us 10 minutes, and doing so is worth it if you want to fully leverage the power of automation to get sales.
On the reporting end of things, ActiveCampaign provides users with all the statics they need for individual campaigns. Clicking on these reports then gives you further details about how each campaign fared.
The reports are easy to understand, and you can drill deeper to find more information about each contact. You can also choose to run a fresh campaign for a certain category of contacts, like sending those who didn't open the email reminder.
The issue with the reporting and performance tracking feature is it isn't exactly intuitive. We personally like Drip's interface, which is as thorough, but things look much nicer. Not to mention that sometimes ActiveCampaign can slow down, and that means loading a report can take longer. Even after the report was loaded, we had a problem scrolling through it. Sluggish performance is an unfortunate part of the tool, which can be frustrating.
Generally, we don't advise that people choose an email marketing platform for their business only based on pricing. The thing you should look at its features, and if they have all that your email marketing strategy needs to save time and become more effective. That said, price is still a factor. 
ActiveCampaign pricing has four pricing tiers. While we initially used the Lite tier for this ActiveCampaign review, most medium-sized marketers will still want to upgrade. The assumption below is that you have 500 or fewer contacts. If you have more than that, the price for the Lite and other tiers steadily increases. Their website has a slider which allows you to choose the number of contacts and watch as the prices go up! So, how much does ActiveCampaign cost?
Lite – $9

: Now, this is where most people will start. It has everything you'll need but tends to be limited in certain departments, as discussed above.
Plus – $49

: Most businesses will find that this plan offers them everything. It includes everything that the 'Lite' plan offers and SMS marketing, Facebook custom audiences, Leads & contacts scoring, Integrations, and dynamic content.
Professional -$129

: It includes everything from the Plus plan in addition to more features like Split Automations, Predictive Content, Win Probability, etc.
Enterprise -$229: ActiveCampaign Enterprise Includes everything from the above plans and extras like Phone Support, Unlimited Users, Uptime SLA, Custom Reporting, Dedicated Account Rep, etc.
What Does ActiveCampaign Do?
ActiveCampaign is an email marketing automation, monitoring, and testing platform. It handles things like sending emails, collecting leads, sending automated welcome messages, designing custom email templates, etc. So, you can think of it as a complete leads management, sales and email marketing platform that does just about everything you'd need.
Founded in 2003 as a consulting firm by Jason VandeBoom. It later became an on-premise service provider. Jason VandeBoom continues to own the now fast expanding ActiveCampaign software as a service (SAAS).
ActiveCampaign Support and Accompanying Documentation
Using Activecampaign crm support is similar to most tools available today, ActiveCampaign has a comprehensive knowledge base which should answer most questions. The knowledge base includes how-to's, webinars, and videos covering just about every feature of the platform.
However, if you can't find the answer to your question, it is possible to use active campaign support via email and expect to get a more personalized answer. So, we sent support a test email with a crazy question just to see how they would respond to it. 24 hours later, we got an answer.
If you don't want to email, you can always call or use the live chat feature. Live chat was reliable for the most part. However, it takes time to reach someone on the other end. Also, live chat isn't available 24/7, so if you happen to be a user in the UK or Australia, then that would mean logging-in to live chat at the ungodly hours of the day. So, 24/7 live chat should at least be on the cards for ActiveCampaign, especially since they are being outdone by the competition here.
ActiveCampaign also has a Facebook group for all existing users. Fortunately, there are two groups, and one isn't official. Both groups are pretty active, and from our experience, the community appears to be very helpful too.
What is ActiveCampaign Plus?
What does Active Campaign do? It depends on the plan.  In a nutshell, it is an upgrade version of the 'Lite' version and gives you access to a couple of more tools like SMS marketing capabilities and marketing automation features. You will want to get the Plus plan if you want to use the Custom Relation Management (CRM) system, custom branding, and a custom domain.
Only Active Campaign Plus plan allows users to add subscribers automatically to their custom audience. The lead scoring is also only available with this plan. Furthermore, users of the Plus plan get one-on-one training and can attend helpful webinars, which for a newbie user is invaluable.
ActiveCampaign Review - Lite vs. Plus
Use ActiveCampaign Lite vs. Plus, which one should you get? The Lite plan offers just enough that most people who are starting out would need. It offers a set of basic marketing automation tool features like unlimited email sending, newsletter sending, email marketing abilities, chat support, email support, and marketing automation. Also, it is geared towards marketers with a small list of contacts, since it's limited to 500 contacts. As the number of contacts increases, so does the pricing.
The Plus Plan, at least in our opinion, is the one to get. It has all the features of the Lite plan in addition to a couple of others that we've mentioned above. So, it has a lot more to offer, especially with things like SMS marketing and training. Also, it can be used by up to 25 people, and for up to 1000 contacts.
If you are new to email marketing, have a limited list, and need something cheap and powerful, then the Lite plan will work best. Everyone else would want to invest in the Plus plan.
Activecampaign Alternatives
There are quite a few ActiveCampaign alternatives but differ in the features they offer. So, it may not offer just about everything that it (ActiveCampaign) offers. However, they are worth considering, especially if you're in the market for something that meets your needs better.
It is one of the best alternatives to using ActiveCampaign and offers many features in the 'Pro' version. For instance, you have a nifty webinar tool and very good automation features. Unlike ActiveCampaign, the platform is available in up to 20 languages, with the same type of design and testing features.
If you want affordability, then MailerLite is one you should try. The free plan gives you a pretty good feel of what to expect. Also, users can design their own templates, use premade ones, and, most of all, the templates look modern. Not to mention that it is easy to use.
Another low-cost alternative, which is nearly as good. We like the fact that the registration forms a very flexible, and just about every aspect can be customized. Also, it is available in 6 languages; campaigns can be previewed in various email clients. So, you know exactly how things will look.
The ActiveCampaign review process was somewhat of a rollercoaster ride. Overall we walked away impressed and have no doubt that regardless of the type of marketer you are, it is going to be an indispensable tool. While we are fans of the speed and flexibility that Drip offers, and the freemium nature of MailChimp, using ActiveCampaign is more consistent.
One of the downsides is the price, which is slightly higher, and the number of contacts you have can make it exponentially expensive. Plus, you don't get all the important features with the 'Lite' plan, you need to deal with the occasional stutters and a slow server. If you can live with these cons, then ActiveCampaign is worth the investment in our professional experience.