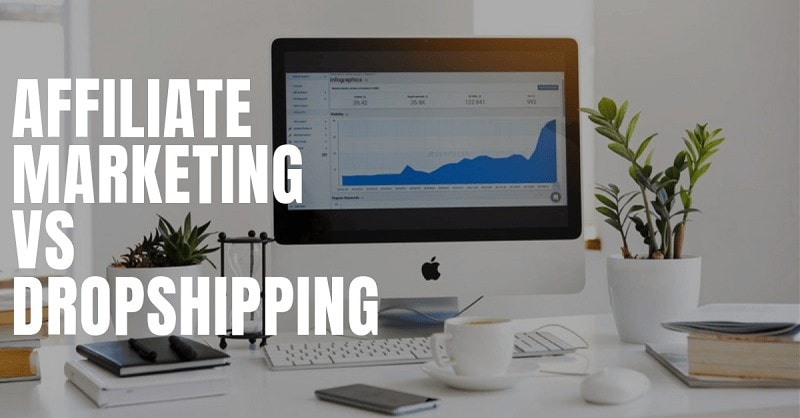 When you are deciding how to set up your online business you will find that you are faced with some choices. After the obvious steps like finding your domain name and setting up your website, you will need to decide how you are going to generate income from your new online home.
Will you monetize it simply based on advertising revenue, or will you sell products of some kind?
If you decide to take the product sales route there are a couple of options to consider. Will you design your site to provide income based on affiliate marketing (pushing site visitors to external sources to make a purchase) or are you more comfortable finding a supplier to send purchased products directly to your buyer (drop shipping).
There are some advantages and disadvantages to each one. Here we will look at some of the differences between the 2 selling methods to help you decide which one is the best choice for you.
What is Affiliate Marketing?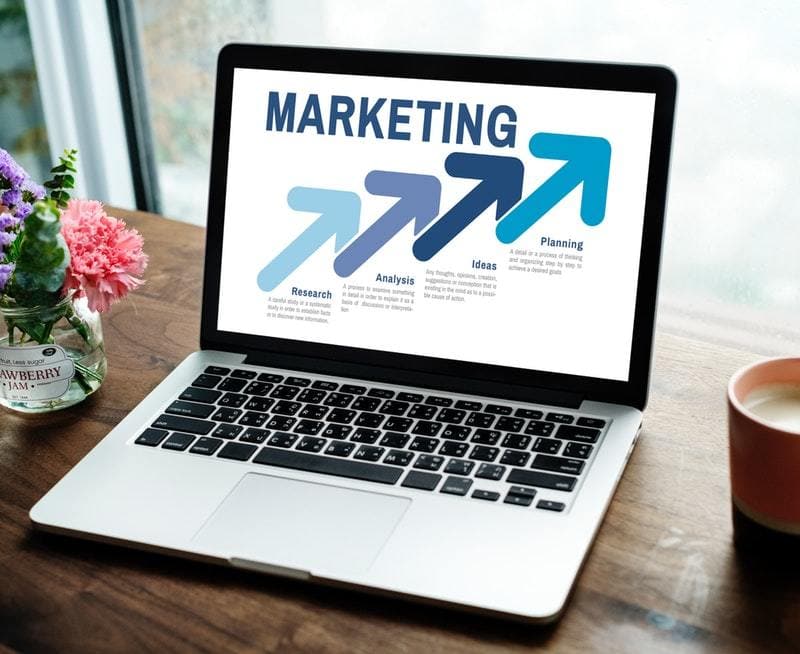 We covered briefly the concept of affiliate marketing and drop shipping but here is a more in-depth break down of how affiliate marketing works. This income generating method breaks down into 4 major components.
The Affiliate Website
The Affiliate Partner Network
The Customer or Buyer
Commission Payouts
Let's break down these components one by one:
The Affiliate Website – this is your website and the place where you advertise your products and include links to items or services that you want to sell. This site may be in the form of a review site or best of style, or it could be a blog that provides help and information to your visitors.
The Affiliate Partner Network – this is the place where you obtain links to the products you wish to sell or promote. Many Affiliate Partner Networks supply a wide range of products and have relationships with multiple companies and businesses which gives you a wide variety when choosing the products you will sell.
The Buyer – this is the visitor to your website that clicks on affiliate links and makes a purchase. Sales are tracked by the use of cookies and depending on the partner network these may last up to 30 days. Meaning that if your site visitor decides to make their purchase a week or two in the future you will still earn the commission from the sale.
Commission Payouts – this is what affiliate marketing is all about, earning commissions from sales. Check when choosing your Affiliate Network Partner as commission levels and payout schedules can vary greatly. But if you are marketing your website and products effectively you should start seeing a monthly commission check.
Drop shipping varies a little from Affiliate Marketing and is a retail fulfillment method. The seller never actually sees or handles the products and purchases are shipped directly to the buyer.
You as the seller earn commissions from sales and do not need to directly handle shipping, packaging or postage. If we break down the components of drop shipping they look like this:
The Website/Store
The Products
Product Shipping
Commissions
Let's take a closer look at each of these components individually:
The Website or Store – this is the place where you display your products and product range to purchasers.
This can be set up by using a WordPress site with an eCommerce plugin such as Woo Commerce or many choose to go the route of an all in one purpose designed platform to help with setting up their online store.
The big players in the field currently are Shopify and Amazon FBA.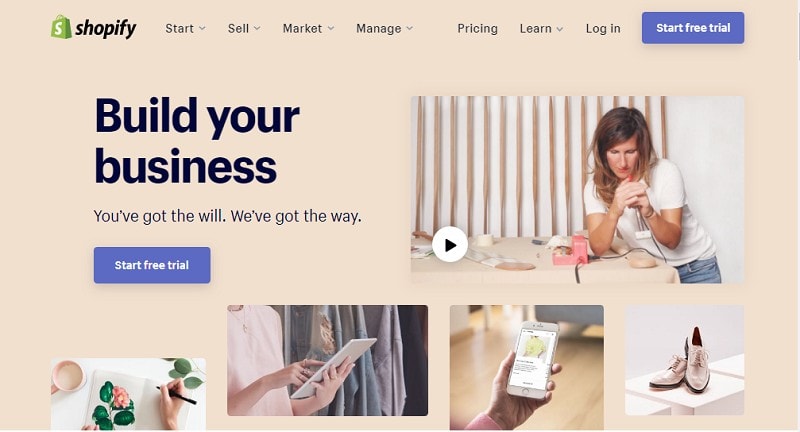 The Products – These are the items that you select to sell on your online store. Items can have varying commissions and depending on your industry demand can vary or fluctuate depending on seasonality and other factors. For example, if your business is Christmas Ornaments you would expect to see higher sales towards the end of the year.
Shipping – this part is handled by the product supplier and is the essence of drop shipping. Although you as the seller market, promote and sell the products the actual shipping and delivery is handled by the supplier. When the buyer makes the purchase on your website the product will arrive directly to his front door without you ever having to touch it.
Commissions – depending on the product range and categories you choose to sell commissions can vary and can get quite slim for drop shipping but you have to take into account that all of the shipping and delivery is handled for you. After you make your sales you will start to receive commission payouts regularly.
Advantages and Disadvantages
So now we understand the differences between the 2 selling methods which one best suits your needs? Let's have a look at some of the advantages and disadvantages of Affiliate Marketing and Drop shipping that may help you determine which method is best for you.
Affiliate Marketing Advantages
Zero Outlay – as a money generator Affiliate Marketing can be appealing to beginners and experts alike as there is no money to lay out up front. No investment, products to buy, or inventory to stock. This makes it an appealing way to generate an income stream and earn commissions.
Large Audience – Affiliate marketers have no limitations on who and when they can promote their business too. Income and lead generation are virtually unlimited and many affiliate network partners offer tools and support to assist their associates in being successful.
Credit for Sales – once a buyer visits your website he or she is tracked by the placement of a cookie. This is nice because if the buyer does not make the purchase immediately the cookie tracks their activity and credits you for the sale if they decide to purchase at a later date.
Flexibility – depending on the affiliate networks that you partner with, and you can partner with more than one, there are several methods of income generations. Some networks pay per sale, while some pay per click, or lead. Utilizing more than one method allows you to easily diversify your income streams.
Affiliate Marketing Disadvantages
Commission Limits – depending on the Affiliate Network Partners that you choose commissions can sometimes be reduced or throttled depending on their payment structure, product partnerships, and other limitations. Make sure you read all of the small print before signing up with networks so you can properly understand their payout structure.
High Competition – because Affiliate Marketing has been a proven method of generating income it has swelled in popularity over the years. So while it is still a viable way to make money the competition is large. Depending on the nature of your business a quick search on Google may reveal that your particular area is completely saturated with high authority websites. If this is the case it may be worth reassessing or narrowing your niche.
Lack of Control – you have no control over the type of links or programs that you Affiliate Network will offer. While you may not like some of the deals or offers the nature of the business is that you are merely a 3rd party traffic driver and if promoting some of these deals is not for you then you can use a different Affiliate Partner Network or simply wait until a better deal structure comes along.
Erratic Commissions – everyone is in Affiliate Marketing to make money, but sometimes that money doesn't trickle in as fast as you would like. Affiliate Networks have a variety of deals and agreements with their partners so make sure you understand the criteria that must be fulfilled before payments are made.
No Outlay – Drop shipping by its nature means that there is no money that needs to be spent to acquire or manage stock levels or buy inventory. You can function easily on quite a low operating budget and your product line is not restricted based on the money you can spend.
Product Variety – depending on the partners that you choose the product variation can be vast. Marketplaces like Amazon Associates and Jet offer thousands of products that you can advertise on your own site and have shipped directly to the customer. You can choose to partner with as many networks as you wish to expand your product range.
No Website needed – some people are surprised to learn that you don't even need a website to run a successful drop shipping business. While it is helpful to have a place to showcase your products many business owners generate a lucrative income by simply promoting their products on Amazon.com, eBay, or other marketplaces.
No Stock Issues – because you are simply a third party seller you are not impacted directly from having to buy and hold more or less stock due to ordering trends and seasonal fluctuations. Holiday times and Christmas can impact retailers and suppliers greatly and affect stock requirements dramatically, fortunately, as the drop shipper this is not something that you have to concern yourself with.
Dropshipping Disadvantages
Low Commission – due to the fact that the suppliers that you partner with handle all the shipping and delivery the commission levels can sometimes be a bit on the thin side. However, you have to consider that there is the tradeoff of not having to manage, handle or track any of the items that are shipped out to the customer.
Limited Control – other than determining the prices that you will charge for each item there is not much control over the rest of the drop shipping process. If the drop shipping partner removes or is restricted in the products that they offer that can cause potential problems for you. It is also worth noting that depending on the supplier you choose there can also be issues with the product quality that can be virtually impossible for you to control.
High Competition – along with challenges due to slim commission levels you may also run into problems with the profits available for each product item. Competition in drop shipping is high with the larger suppliers providing products to hundreds of sites and online stores. It may be hard to gain a foothold in your niche when you are up against larger sites that have an existing customer base and the ability to offer deals and special buying rewards.
Order fulfillment issues – mistakes happen and the world of drop shipping is no different. Hopefully, your drop shipping suppliers are reputable and errors don't happen too often but be aware that when they do it could result in you losing a customer. Worse yet a disgruntled customer may leave you a bad review that damages your reputation and impacts future sales revenue.
Other factors to consider
Once you have all the facts at your disposal and are determining which route to take; drop shipping or affiliate marketing, there are also a few other factors to consider. When weighing the pros and cons of each method it is important to also take some additional elements into account, such as:
Neither drop shipping or Affiliate Marketing is a get rich quick or a fast track to success scheme. Both methods will require hard work and time invested. You will need to understand your markets, be able to conduct valid research and find ways to offer unique selling points and value propositions.
There may be a large number of email inquiries to handle and respond too or questions from your buyers. These will all need to be addressed and they all take up time so think about how many hours per week you can dedicate to your venture.
While there are platforms out there that design online stores and websites for you, it will stand you in good stead to have a basic understanding of tech terms and web design. Understanding how search engines work is useful.
Keyword targeting and hashtag research will be beneficial and can help with promotional methods. Basically while not a requirement, the more knowledge you can amass the more it will help you throughout the process.
While the appeal of Dropshipping and Affiliate Marketing is the zero to low cost set up, there may come a time when you have to do a bit of advertising to drive traffic to your website or online store.
In that case, you will need to decide how much you can spend and if you are going to run an ad campaign based on cost per click or cost per lead.
There is a range of options out there from Google Ads to Social Media Ads and other variations that you may want to consider.
As part of your promotional efforts, you may want to utilize social media platforms to drive traffic to your online store or website. This is a nice, free way to raise awareness and build an audience.
Using Facebook, Twitter, Pinterest, and Instagram are all good options depending on the type of business you are managing.
Pinterest appeals to a largely female audience where Instagram is good for any type of industry that is visually appealing. A bit of trial and error on each platform will reveal which one works best for you. Converting your accounts to business accounts will also provide you with useful analytics information.
To blog or not to blog…that is the question. Blogging has also become a viable way of driving traffic to your website. Providing articles that contain useful information to help your audience is a great way to extend your reach and gain exposure.
These blogs can then be shared on social media to widen your scope even further. However, the downside to blogging is that it can be time-consuming so you will need to determine if you have enough time available to create quality articles for your site visitors.
Managing an Affiliate Marketing or Drop shipping business can become time-consuming. Especially if you decide to have a few social media accounts and add a blog. All of that takes dedication and hours out of your day.
So you may want to think about outsourcing parts of your business as you grow. You can enlist the help of friends and family members or you can seek professional outsourcing services via sites like Upwork or Freelancer which provide a large range of professionals in many different areas.
Now you have all the pros and cons of drop shipping and affiliate marketing business models you should be able to make an informed decision about which method suits you best.
The great thing is that neither requires a great deal of money to start but they will require work.
Once you decide which method you will be using head over to our Affiliate Marketing Beginners Guide to help you get started and good luck!