You have spent weeks or months carefully designing the perfect website. You have specifically hand-selected the products you wish to sell or promote.  You have diligently followed all of the recommended steps and done your on-page and off-page SEO with painstaking attention to detail.
And now your website traffic is…… well, virtually non-existent. Now that your super new website is created, the challenge is to get people to visit it.
Affiliate Marketing
 is based on the concept that people will stop by your site and click the links to download that video or buy that product. So how do you effectively drive traffic to your website and start collecting those affiliate marketing dollars? Here are some methods that will drive free traffic to your affiliate links:
1. Make Sure your Links are Visible
This one sounds like a complete no-brainer, but it's amazing how many people go to great lengths to include products or add services to their website, yet they fail to make the links easy to see. Make sure that links to any product you are selling are visible and easy to locate for your site visitors.
If you are selling products, make sure you have dedicated product pages. If your business is selling services or online training, for example, make sure that there is a clearly marked "buy now" button next to anything you wish to sell. The point is to make it as easy as possible for your site visitors to make the purchase.
2. Start a Blog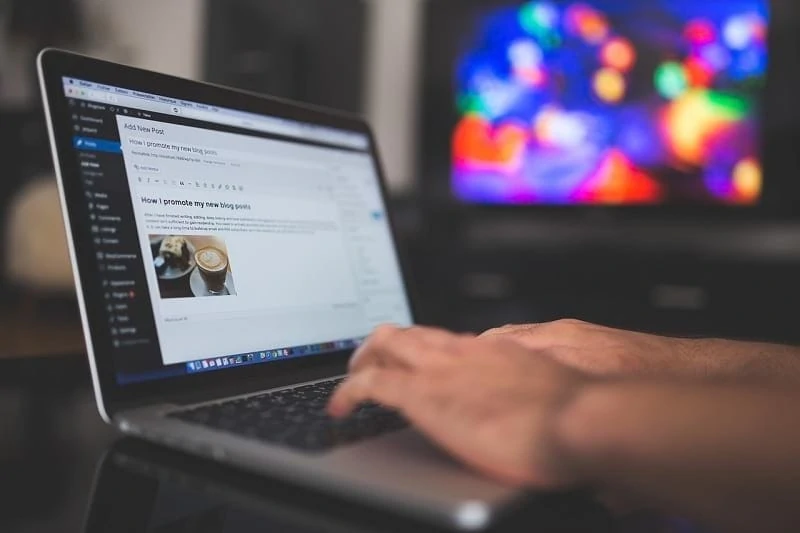 It takes a little bit of work to consistently write articles, but as I'm sure you have read all over the internet, "Content Is King!" Having your own blog gives you an excellent platform to speak to your audience, build authority, and address common issues. You can weave your affiliate links into each article and link back to some of your products in a non-salesy manner.
Plus, the more URLs you have directed at your website, the more opportunities you have to rank on Google's search engine. If your time is limited, then it may be worth thinking about outsourcing your blog writing through services such as Upwork where you can find freelancers who will write your articles for a relatively affordable price.
3. Build an Email List
Once your website is successfully online and you are starting to see a trickle of traffic, it's important to capitalize on those visitors by engaging them and keeping them interested. Make sure you use one of the many available pop-ups or free plugins to create an email sign-up or subscription area on your website.
Building your email list can prove to be a very lucrative way of promoting new products. You can send a monthly newsletter containing your affiliate links or periodically promote and highlight special offers you are running. You can ask your customers to forward your newsletter email to friends or family members that may be interested in your services.
It's an easy way to drive traffic, and there are many tools you can use to assist you in this process. A good starting point is MailChimp, which allows you to send around 2000 emails a month before requiring that you pay for their service.
4. Be a Voice in Your Industry
A great way to add to your traffic volume is by being visible within your industry by becoming a voice or an expert in your niche. Answer questions on forums like Reddit or Quora. Make sure you include links to your website and focus on relationship building. It can go a long way to helping you get additional traffic and to get that Google Analytics graph trending in the right direction.
5. Guest Posting
Once you have your blog established and you are using that as a method to drive traffic to your affiliate links, it's a good idea to think about doing outreach to other companies within your niche.
You can offer to provide guest posts in exchange for a link back to your website. If the site that you are guest posting on has high traffic volume, then you should be able to benefit from some of their visitors.
A great tool for finding websites to reach out to is Hunter.io. All you have to do is enter a URL and it will find the website owner's contact for you.
6. Write an Ebook
Although this one can be a little time-consuming, it goes a long way to boost your credibility as an authority within your niche or industry. Getting your knowledge down on paper and solving a problem for your audience can help to establish you within your niche. Plus, the eBook gives ample opportunity for you to include link backs to your website.
Amazon has created a very easy-to-use self-publishing program of which you can take advantage. It will even help you with the design of your book covers and promotion. The nice thing about writing an eBook is that you have the opportunity to be paid not only for the sale of the eBook, but you can also benefit from the traffic driven to your website and the subsequent affiliate link clicks.
7. Use Social Media
Any of the social media platforms can be good free traffic drivers to your affiliate links. It is important to stay consistent and stick to a posting schedule. Once your audience starts to build, you should see an increase in traffic. Depending on the nature of your business or your niche, some platforms may work better for you than others.
If your business is around art, fashion, or something that's very visual then Instagram may work better. If you are in a financial- or business-oriented arena then Twitter or LinkedIn may be more effective. It is worth experimenting with the Big 4–Facebook, Twitter, Instagram, and Pinterest–to determine which one works best for you.
Recently Pinterest has become very popular as a solid traffic driver and a viable method of promotion. Many websites and blogs use this method alone as their primary method of gaining traffic. Use a product like Canva, and create some high-quality pins and images to see if Pinterest can work for you.
If you decide to use Facebook, it is worth creating a Facebook business page for your site. This way you can offer multiple options to click through to your website and gain some traffic for free. It also makes your business look a little more credible to have an official page.
Once you have your Facebook page created, you can participate in Facebook groups that are related to your business. You can also create your own Facebook group where like-minded people can join, discuss, and be a part of your community. It's a useful tool for driving engagement, and it once again helps to build your authority within your niche.
Once you do you have some visitors trickling into your website, word-of-mouth can be an extremely powerful tool. Make sure visitors have the ability to spread the word about your great website or products. There are several free plugins you can use to create share buttons on your site or product pages.
Visitors to your site click the "share" button and can easily post the information to their own social media platforms, send pages via email, or post on discussion groups. These plugins are usually customizable, and you can select the platforms to which you wish to share–the more the better!
Typically, the plugins will include buttons for the big social media platforms, forums like Quora, Reddit, Telegram, and bookmarking services such as Digg and Tumblr. It doesn't cost you anything. It's a good option to generate some extra traffic, so take advantage of it.
9. Use Business Directories
It is all about visibility. The more you can get your site seen, the more chances you have of picking up some traffic. There are literally hundreds of business directories. Some are more popular than others, but most of them offer free listings. A good place to start is Google business listings. Yelp, Yahoo, Bing, and Mantra are also very well-known.
From there, you can search the web and find more places to add your business and website links to. These smaller sites may not be huge traffic drivers, but the fact that it's a free option means it's worth taking a few minutes to add your website information to them.
10. Bookmark your Blog Pages
If you did start your own blog, make it go the additional mile for you by cross-posting your articles to bookmarking sites such as Mix and Medium. This gives another way for your website to be found. All of your article links and even profile links can drive traffic to your home on the web and generate a few more link clicks.
Many of these bookmarking sites offer a free sign-up. Once you are set up, you simply upload any of your existing and future blog articles to their pages. These sites typically have a good volume of followers, so capitalize on them.
11. Use the Free Classifieds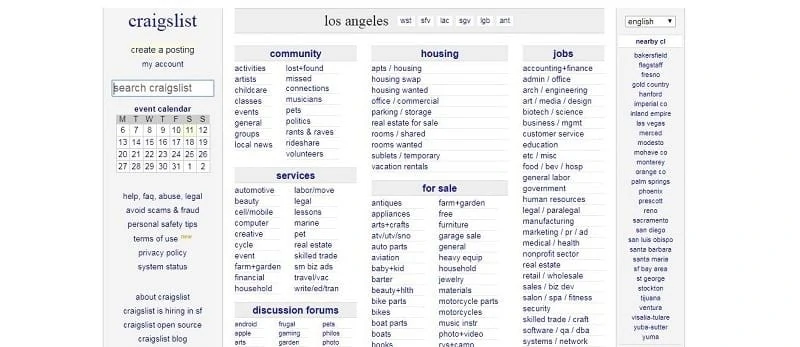 Free classified ad sites have had a bad rap recently, but using places like Craigslist and Freeads can actually be a pretty good method of driving traffic to your site. Usually, they offer free sections where you can post information about your business, and they have the benefit of having a large volume of visitors.
Take advantage and get your own piece of the pie by uploading a couple of colorful ads to these free services. A quick internet search will reveal many smaller sites that you could add your information to. While this could be a little bit tedious, it will only cost you the time it takes to type in your information. It is a worthwhile option, and it may generate a couple more sales or affiliate link clicks.
12. Use Reviews and Testimonials
Once you have started to build a traffic stream and you have made a few sales utilize those happy customers to generate future business. You can reach out to customers who have signed up for services or buy products through your site and ask them to review the service they received.
If you can persuade them to write a short two- or three-line testimonial, you can include it on your website as a good reference point for new visitors. Seeing that former customers are happy with the service or products they received from you inspires confidence in prospective customers.
13. Organize a Giveaway
People love free stuff, and this is a great way to drive traffic, build your email list, and generally get more interest built around your business. Giveaways can fall into many categories and don't always have to cost a lot of money. Knowing your customer base can be useful here, and understanding their issues and pain points can be used to target a specific offer that will appeal to them.
Maybe you know that your customers get confused by SEO or don't understand how to use social media effectively. Generate an eBook or online video course, and offer that free as your promotion. This is a nice way to drive traffic to your website and, if done correctly, you should be able to collect email addresses and build your email list too. Boom!
14. Build a Referral Program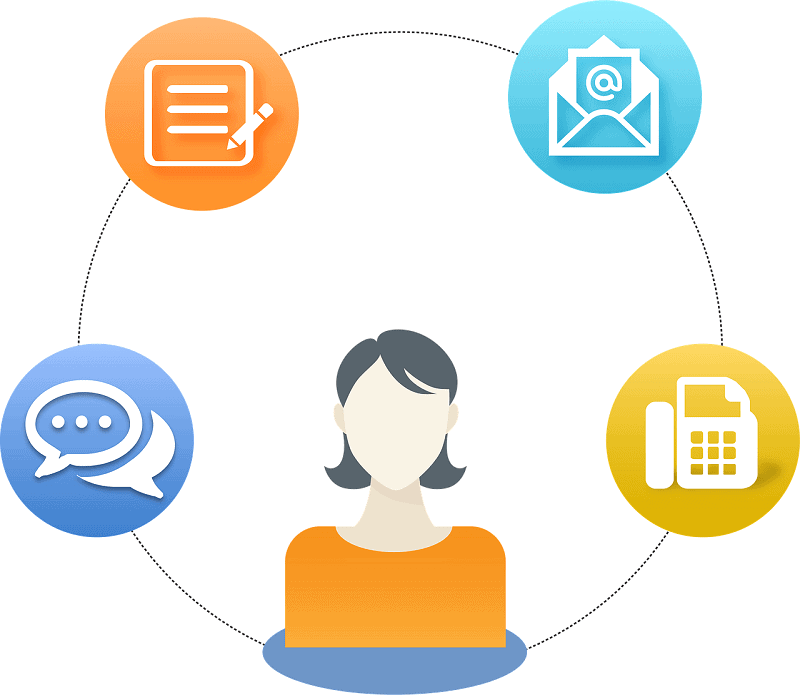 Consider building a referral program to offer to your existing customers. Give them a kickback or an incentive for referring future customers to your website. This is an excellent way to gain traffic as word of mouth is powerful.
There are many surveys and statistics that show a recommendation from friends or family will increase the probability of a purchase. Leverage this, and turn it into a traffic driver by using one of the many referral programs available.
15. Conduct Interviews with Influencers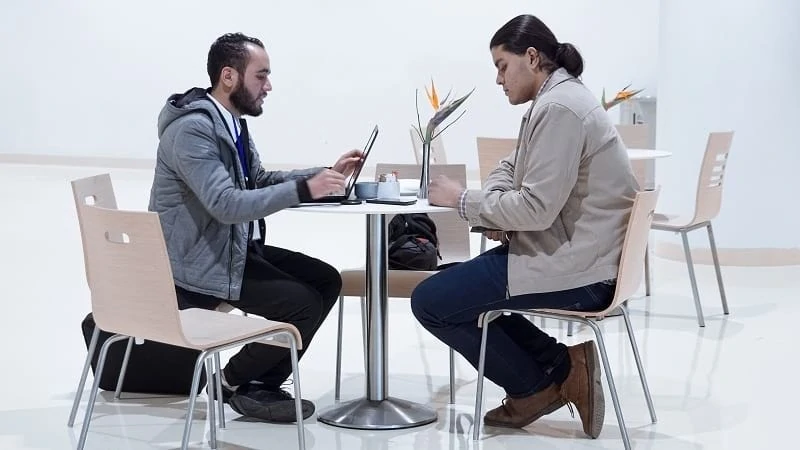 People like to learn from the best, and many established operators like to share their knowledge. Reach out to other popular companies or influencers within your niche and see if they will agree to an interview with you.
This will give you good exposure, and if you can persuade them to share the interview on their own website, you can take advantage of their traffic too. This is a good way to increase your credibility within your niche.
16. Do Some Offline Marketing
Digital marketing has become king in recent years but doesn't be afraid to go old school and promote your business or services in the traditional manner. Business cards, flyers, local ads, and handouts can all be effective. This works well, especially if your business is something that caters to the local market.
It will help to build your name within your local area or city. Think about partnering with local businesses, and offer a promotion to get your name out there. You could also take advantage of local media, radio stations, local publications, and newspapers.
Contact them and see if they would be willing to include a small article or have an interview with you about your business. If the service that you are offering has some benefit to the local community then even better.
This is a method you can use to capitalize on more established companies' website traffic. Add to their comments section or discussions, and use that to your advantage. It will help to grow your voice within the industry. Making comments, leaving suggestions, or answering questions is a good way to build authority.
Many comments sections allow you to leave your website link as part of your profile, so this can get you a free backlink to your own website and push a bit of traffic.
18. Do a Podcast
Video marketing has come a long way in recent years and has been growing in popularity and effectiveness as a traffic driver. There are companies and people out there that market their business solely on a video platform and report very good results. Video marketing is not to be ignored and can be an effective method by which to gain more visitors to your website.
Consider doing a weekly or monthly podcast about issues related to your industry. Perhaps even create a weekly video newsletter or share information updates. These can be uploaded to platforms such as YouTube and embedded into your website.
Summary
All of these methods will be effective to one degree or another. Time will determine which is the most successful for your particular business, and then you can create your strategy around these successful methods.
What tools have you found to be effective in driving traffic to your own website?