Kartra Review 2023: What is Kartra and How Does it Work?
In this Kartra Review, we will look at the Kartra features and how this software provides a fully integrated sales and marketing solution for online businesses.  
We will cover the following:
What can you do with Kartra
What are the Kartra Integrations
What are the issues with Kartra

What is Kartra
A decade ago, if you wanted to start an online business, you needed to have technical, sales, marketing, and business skills all rolled into one, like a pimped-up digital Transformer. It was a complicated, high-risk webpreneur's nightmare. The lucrative world of online sales was primarily reserved for already successful mid to large-scale enterprises.
Fast forward to 2023, and online entrepreneurs everywhere can now confidently go-it-alone with the support of some clever software to help operate their online business.
Currently, there are several integrated marketing and selling systems to choose from. The tool that everyone compares Kartra to is ClickFunnels. Both programs are a complete "all-in-one" marketing software for building your online presence and building sales funnels that convert traffic into sales.
We've written a previous post on sales funnels for those new to digital marketing. But this article focuses on a comprehensive review of Kartra in 2023. By the time you're done reading this article, you will have all the information you need to decide whether Kartra is right for your business or not.
Watch a Kartra Demo
What is Kartra and How Does it Work?
Kartra is one of the most popular fully integrated marketing and selling systems in 2023. It can also be referred to as a digital marketing tool, a marketing automation tool, or simply a sales funnel builder.
Watch this quick Kartra video to find out what Kartra can do for your business:
As a fully integrated marketing and selling system, Kartra is designed to help you succeed as an online business owner.
The software provides tools such as:
Drag-and-drop page builder
Automated email marketing
Leads database
Sales funnels
Video hosting
Course builder
Membership sites
Shopping cart
Payment processing
And, because the tools have been created as one package, they work so seamlessly that even non-techie webpreneurs can easily set up websites and sell their products without writing a single line of code.
If you are new to Kartra, our Kartra Beginners Guide will teach you how to get started quickly with some great tips and a rundown on the key features.

Who Owns Kartra?
If you were wondering who owns Kartra, the platform was launched in 2018 by Genesis Digital LLC, the same crew that launched WebinarJam (2014) and Everwebinar (2015). Before the 'final' launch in 2018, the team did a couple of early test runs with Kartra Alpha in 2016 and Kartra Beta in 2017.
What Is Kartra Used For?
At its launch in 2018, Kartra was advertised as an all-in-one eCommerce platform; by our reckoning, that is precisely what it is. While Kartra excels at selling digital products like courses and ebooks, it does lend itself to other general eCommerce activities.
If you're already an eCommerce business owner you'll know that a full end-to-end customer journey involves several processes coming together. It isn't just about customers selecting a product and paying for it.  You know the pain when your checkout page won't add your customers to your mailing list, or the upsell funnel auto selects from out-of-stock items!
A frustrating waste of time! Until now!!
All the individual sections of Kartra are seamlessly intertwined so they work as one system, that tracks your customer through the entire customer journey.
For example: if someone buys a digital product but then requests a refund, Katra will automatically revoke that user's access to that digital product (or remove them as a member). Everything works automatically in the backend to save you time and create a professional and frictionless experience for your customers.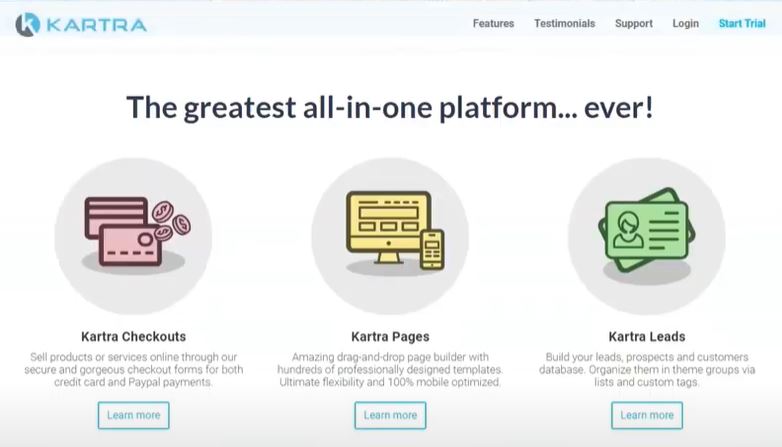 " No more duct tape. That's the power of one: everything under one synchronized umbrella." - Kartra
With just a single Kartra account, you can use the platform as:
A shopping cart system where you can add digital and physical products to your Kartra account, create a checkout page and let users add the products of their choice to the cart, select the quantity, and complete their orders.
An email marketing platform where you can upload and set up your email lists from the "Campaigns" area and put your subscribers in a preset automated email sequence.
A list builder: using Kartra, you can create new email lists where you can store the contact information collected from your prospects and customers. This eliminates the need for a dedicated email marketing tool.
A lead generation tool: using Kartra funnel templates or building your own from scratch, you can create multi-paged funnels that will automatically evaluate your website traffic and generate marketing-qualified leads for your business.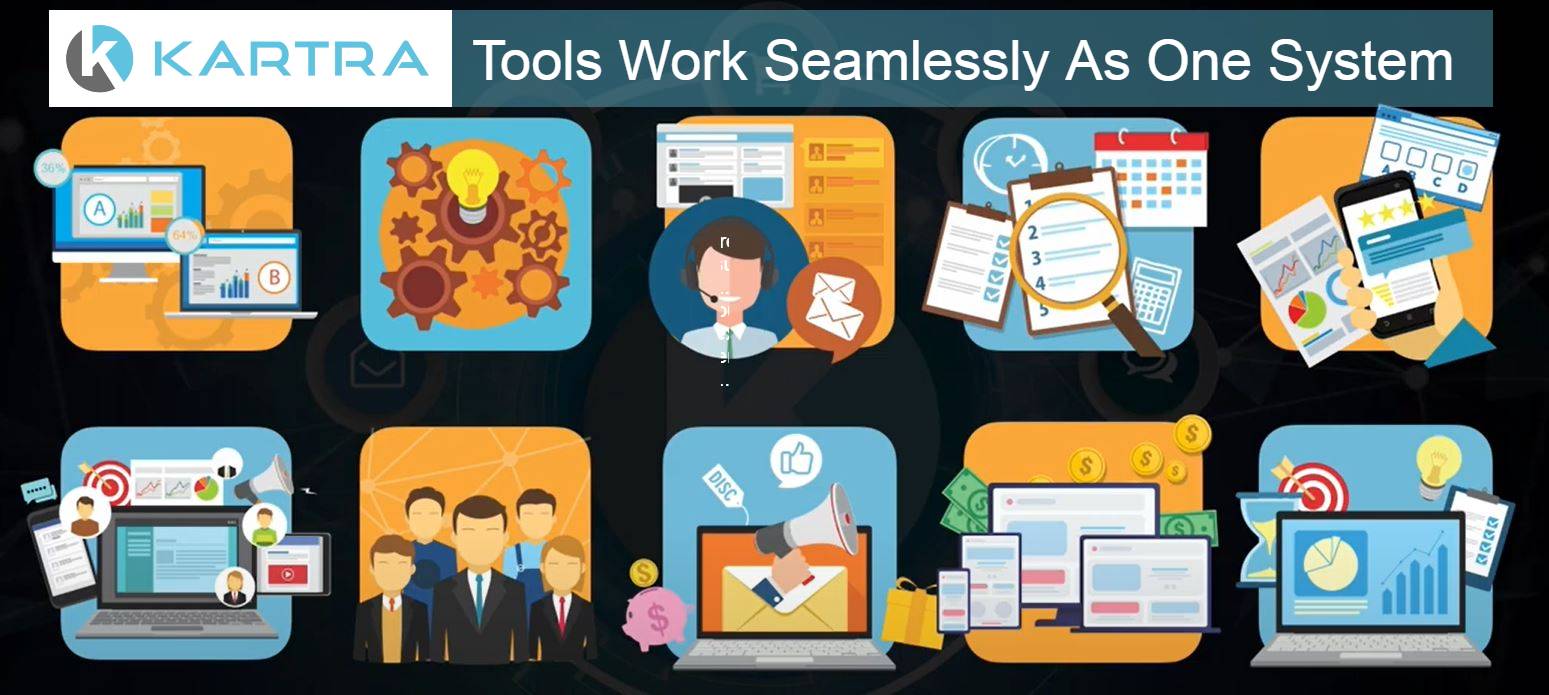 A membership site platform: With the simple editor and drag-and-drop features, you can design a pro-level membership site to host course content, training programs or other exclusive members only content.
A web hosting platform where you can host your online presence. Whether you're creating an online store for your course, webinar, or product, or starting a paid membership website where you can regularly upload content for your subscribers. Kartra has everything you need to host and publish such websites with little effort.
A landing page builder: if all you need is a landing page to sell your product or collect user information in exchange for a freebie, then it's easy to use the Kartra templates to get your site up and running.
An affiliate marketing management platform where you can grant permission to your customers to become referrers. You can set the commission amount, and each referrer will get a unique affiliate ID.
Try Kartra - 30 Days for Free!
What can you Replace using Kartra
Before integrated marketing tools came into the picture, digital marketers had to purchase several independent tools, including web hosting, email marketing tools, web page builders, shopping carts, etc., AND find a way to make them work together. But with Kartra, you can access MULTIPLE tools on a single platform built to work together.
One of the best-selling features of Kartra is that you can replace many different tools with a single tool.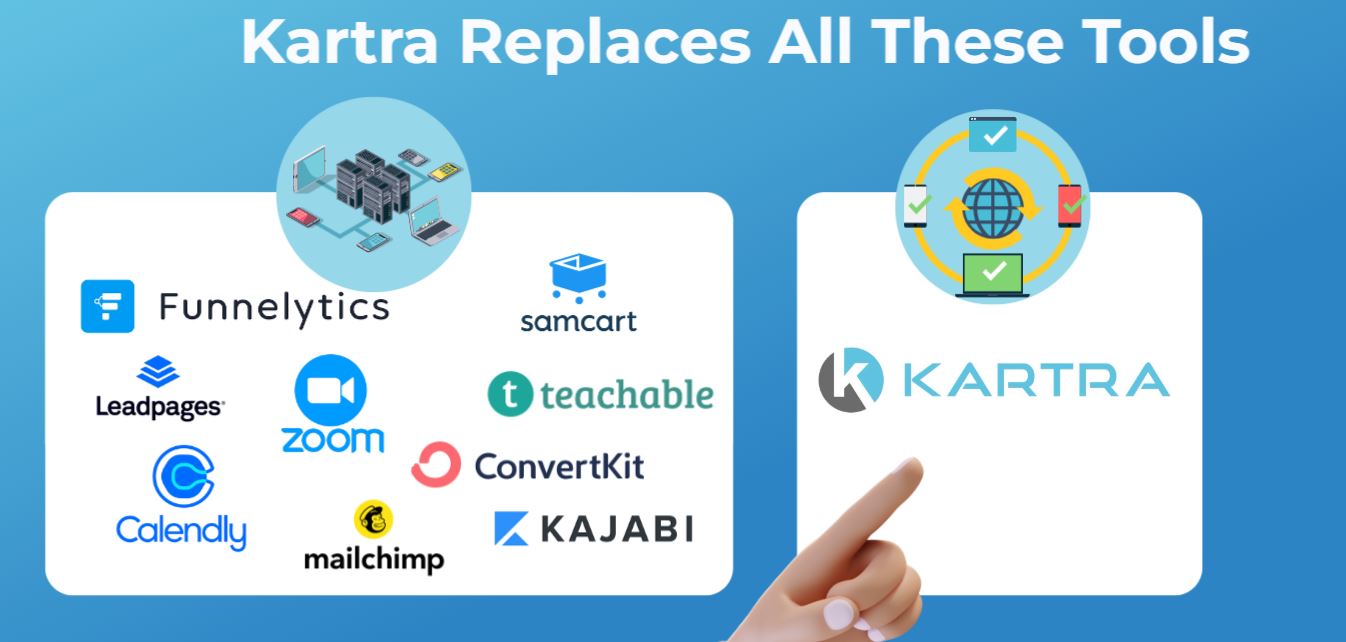 Here is a list of tools Kartra can replace:
Checkout / Payment Platform
Domain and email hosting provider
Email Marketing platforms (automation, listing, tagging, emails)
Who is Kartra For?
Mainly, Kartra is built for digital marketers and online business owners looking to streamline their activities. It's also aimed at:
savvy business owners looking to save some money using one platform instead of many.
non-techy webpreneurs who can't afford to hire web developers nor have the time it takes to code a fully-functioning website from scratch. You can have your website up and running on Kartra within a few days.
people looking for an alternative to other popular funnel builders and integrated digital marketing platforms like Clickfunnels, Leadpages, Unbounce, Elementor, etc.

What Does Kartra Do: Kartra Features
As an all-in-one e-commerce platform, Kartra offers many valuable features, but in this review, we focus on the ones we believe pack the biggest punch.
**In July 2022 Kartra released 12 new features in addition to what we have outlined below. To learn more about these additional features read our 12 New Kartra Features & Updates 2022 article.
**October 2023 has seen the release of 3 new Kartra features - They are a massive deal and a total game changer, especially for more established online businesses. We cover Kartra Analytics, Collaborations, and the new Security and Protection features in our latest 2023 Kartra New Features post.
Let's get started.
Learn More About Kartra Here
1. Kartra Funnels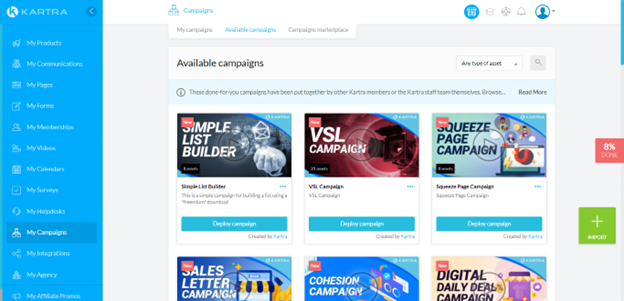 Many people would argue otherwise, but for us, the funnel builder has come a long way and is a useful feature of Kartra. It competes well with ClickFunnels (which we know has monopolized this selling strategy), but we think Kartra offers a well-developed alternative.
To build funnels on Kartra, you can create your assets (pages, lists, tags, sequences) individually and then bundle them together. Or you can go to "My Campaigns" on the left sidebar of your dashboard, where you can build out a custom campaign, deploy an existing template (pre-made by Kartra), or purchase from the Campaign Marketplace.
2. Kartra Pages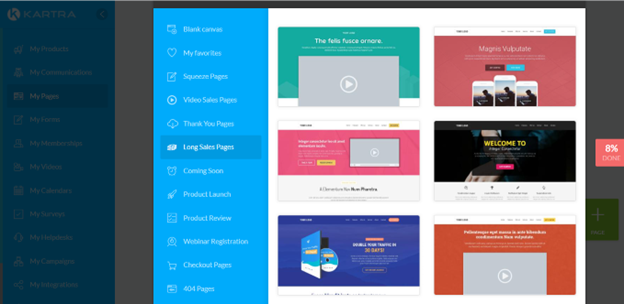 Kartra offers tons of templates for you to choose from and then customize using the drag and drop builder. Since ClickFunnels launched this style of user interface, all their competitors have followed.
But only Kartra has upped the game with their standalone opt-in, landing pages, or sales pages that are not connected to a sales funnel. This offers more flexibility, meaning you can set up pages that are useful for your website's overall functionality and serve a different purpose to your sales funnels.
Even the team at ClickFunnels has decided this is a good idea and allows users to build a fully functioning eCommerce store rather than just a series of funnels. (Note: This particular feature is not available in ClickFunnels 1.0 but has been added to the new ClickFunnels 2.0).
The other neat functionality is that Kartra pages are mobile responsive. With over 60% of online searches being done on mobile devices, this is an important feature not to be taken for granted.
3. Complete The Kartra Tutorial
Don't be surprised if you didn't read about this particular feature in a dozen other Kartra review articles. Many reviewers overlook it, but if you're just getting started on Kartra, this feature will give you a jump-start in setting up your first funnel from scratch.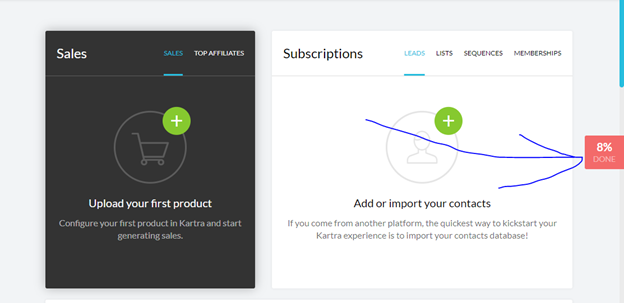 Whenever you're logged in to your Kartra dashboard, you will see a little red box with a percentage figure written on it as you progress. If you click on that box, it will load a hidden panel that contains a list of tasks you need to complete.
When you tap on a task, it will take you right to the page where you need to complete that task. For instance, if you click on "integrate your payment gateway," you will be taken to the "Integrations" page, and once you're done, your progress is updated.
We find this feature insanely useful because it serves as a kind of checklist, and it guides you through the process to get things done ASAP without having to navigate through account settings. Sometimes when you're doing something new, it's nice to have your hand held!
Test Kartra Free for 30 days and see how it helps your business
4. Kartra Checkout
It would look kind of stupid if Kartra couldn't handle checkouts, right? Katra checkout includes the following features:
Streamlined shopping cart process
Kartra automations for Upsell and down-sell
Secure payment gateway
Options for payments to suit your customers (credit cards, debit cards, or PayPal)
Automatic tax calculator (calculate shipping costs and sales tax based on the customer's location)
Automatic currency exchange (display your product price in 40 different currencies)
The Kartra shopping cart and checkout offer a highly sophisticated option for accepting payments and allow you to open up your sales to international customers.
5. Kartra Videos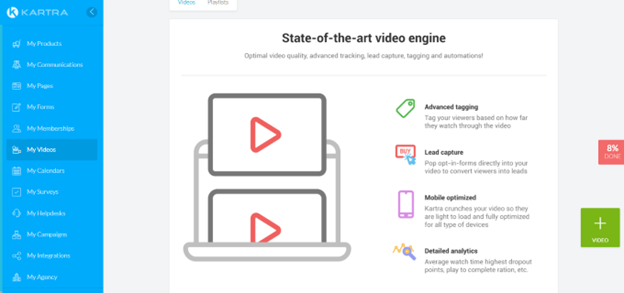 In 2023, video content tops the table as the most consumed content format. And digital marketers, including us, have found Kartra's video hosting ability very powerful for increasing sales and engaging customers.
Firstly, I love the watermark branding because we all know that there are many thieves out there who might try to capitalize on your hard work.
You can upload videos onto Kartra and then embed those videos on any page, within and outside of Kartra. When compared to other dedicated video hosting services like YouTube and Vimeo, Kartra video hosting doesn't match up, but what we love is the fact that you can create sales page videos, opt-in videos, and offer videos to be used within your funnel.
I also congratulate Kartra for including unlimited video hosting and unlimited bandwidth in the newly updated Kartra Starter Plan.
Another notable feature in Kartra video hosting is the call-to-action (CTA) pop-up which lets your offer pop up to viewers while your video is playing.

6. Easy Integrations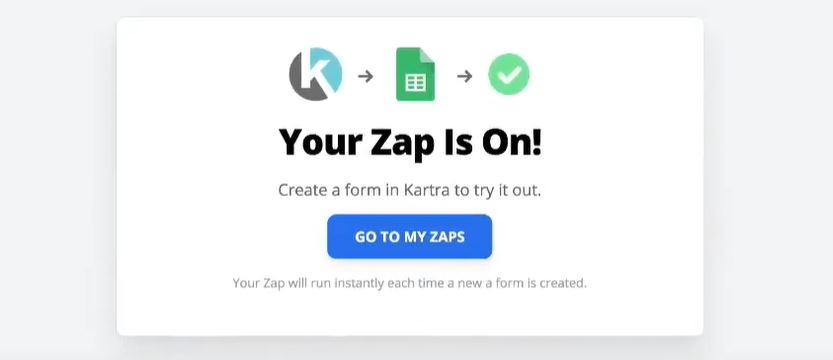 Remember how we stressed the importance of mobile usage earlier? Well, Kartra has what you need in order to get SMS campaign info out to your users. By making use of Twilio, Plivo, Google Calendar, Zapier, and Nexmo, your customer can always stay tuned into a new event or campaign that you're running.
And don't think they forgot about email, either – Kartra has mass email SMTPS that get your mailings out to users to increase engagement with your campaigns. ElasticMail, SendGrid, and Postmark plus MailGun are all easily integrated.
But, the Kartra Stripe integration is probably the most important integration that you'll ever need. Integrating Stripe into your Kartra account gives you the ability to accept card payments.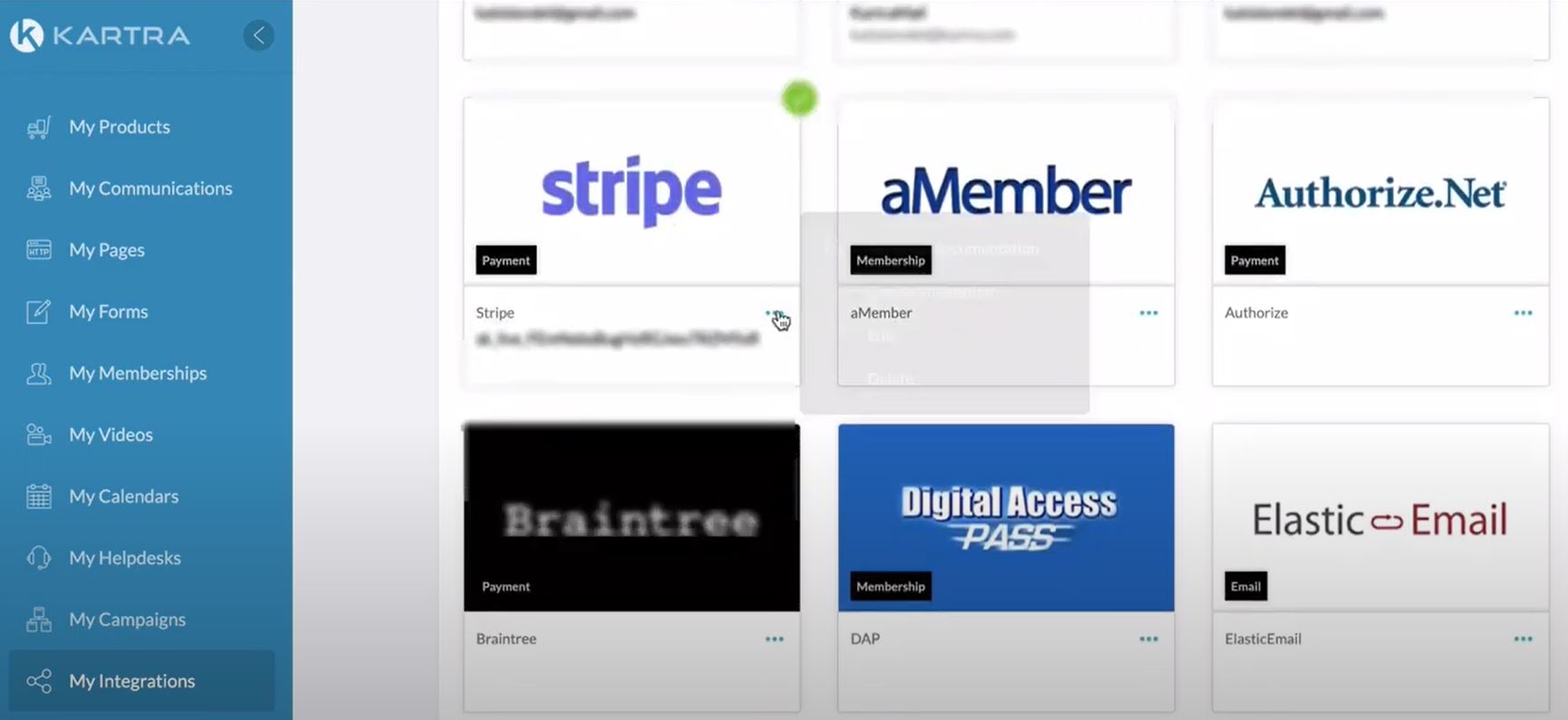 Stripe's service is global, and it can help you collect payments in 135+ currencies. If Stripe isn't your preferred provider, then Kartra gives you options for a bunch of other payment gateways such as Paypal, Square, Braintree, and Authorize.net.
7. Email Marketing Campaigns
Did you know that email marketing can bring up to $36 on every dollar spent? That's a whopping ROI. To date, email marketing remains one of the best strategies to turn cold prospects into paying customers and also keep them around for more business. And seeing that Google ads generate about 200% ROI, it's obvious to us just how much email marketing is a strategy that shouldn't be ignored.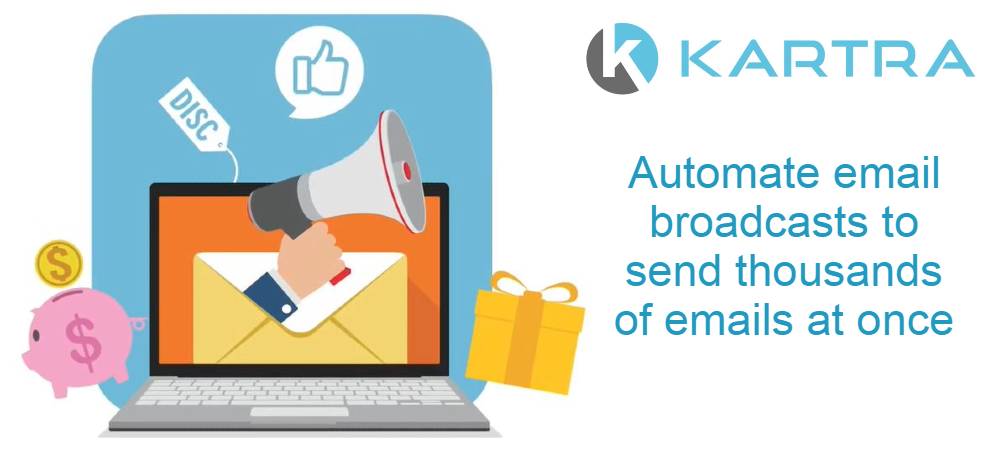 How does Kartra email marketing help?
Kartra email marketing has features like broadcasts, which lets you send broadcast emails or even SMS to thousands of people at once, automation, which lets you preset which emails to be sent based on action, sequence, which lets you nurture new subscribers automatically, tagging, which lets you label and categorize users based on their activities, GDPR which helps with EU regulations, and a few others.
8. Kartra Analytics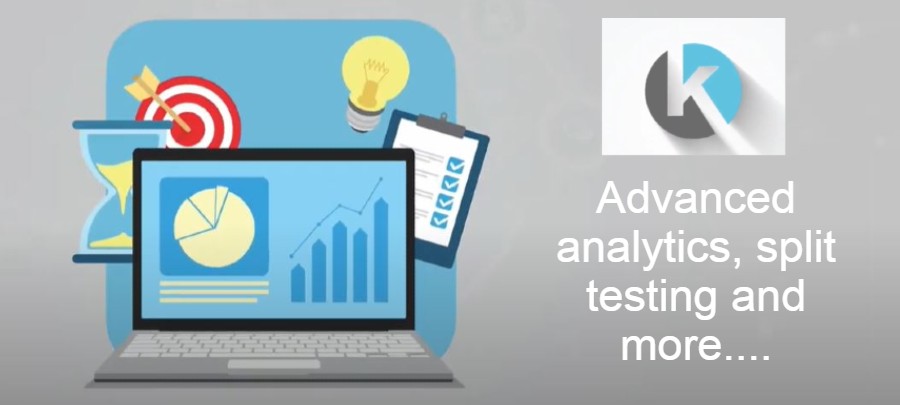 Kartra analytics is a very useful feature that reports the performance of your campaigns—funnels and emails.
To see the stats for your pages, go to Pages on your left sidebar. For products, go to My Products on the same sidebar. And for emails, go to My Campaigns. If you have membership sites, affiliates, and Helpdesk active, you can view all the stats for them as well.
Kartra Real-Time Funnel Analytics
In October 2023 Kartra released its all-singing and dancing real-time funnel analytics tool!
The real-time in-funnel analytics tool is unique to Kartra and is currently not available on any other platform. The tool will be made exclusively available on the Kartra Pro Plan.
The new Kartra Analytics tool is an exciting development. You can learn more about it in our blog.
9. Kartra Marketplace
The Kartra marketplace is made available for users who would like to hire other established Kartra users to help build and manage their funnels or sell existing designs.
It's also available for users who would love to render such services. So, if you're looking to hire an expert to help with your funnel, you might want to start from there.
10. Kartra Membership Sites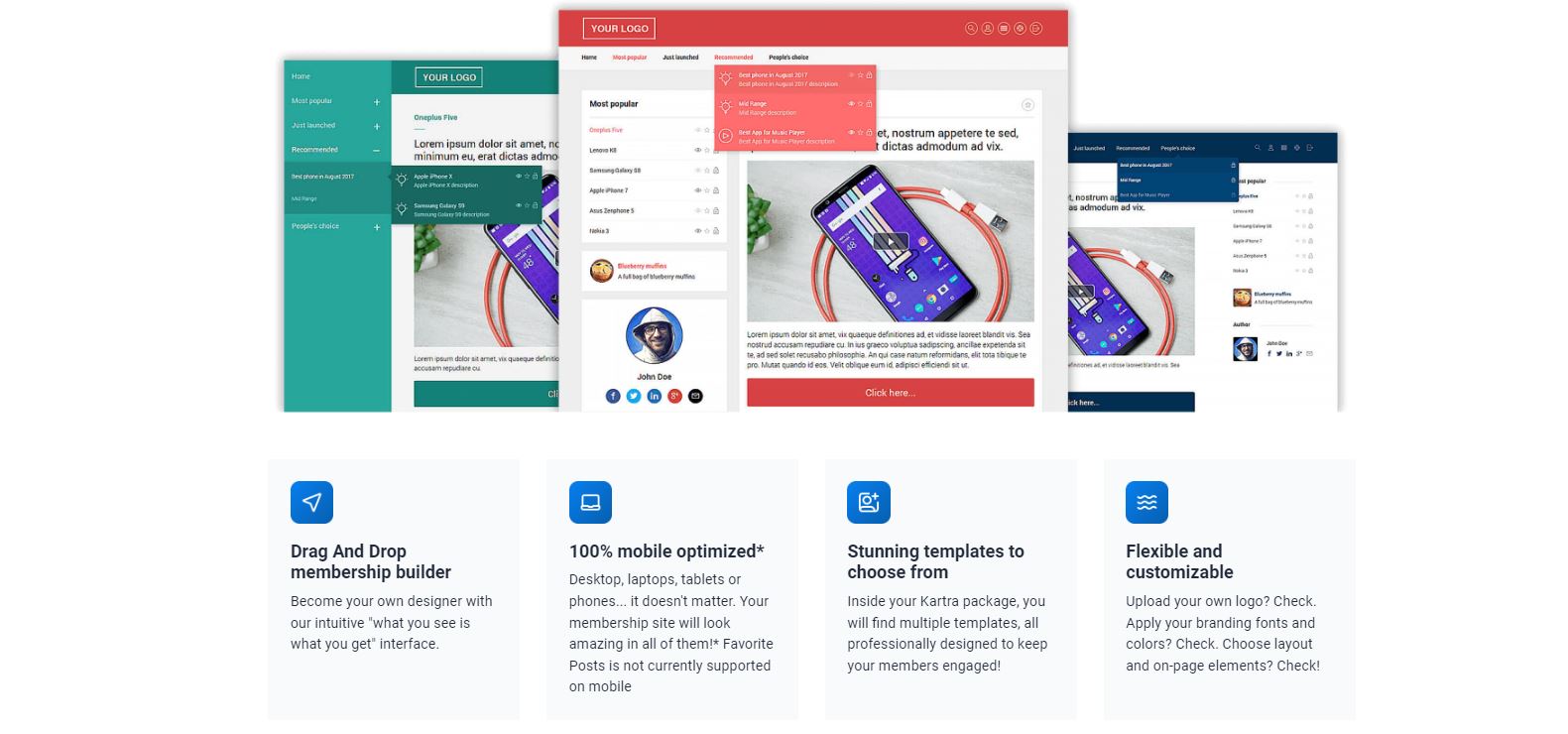 If you're looking to build a paid private community on the internet, Kartra also has the right tools you need to start functioning in no time.
The membership portal is ideal for Coaches, Course Creators, and Industry Experts looking to monetize your knowledge and products.
If you sell courses, for instance, you have the option of tying your course to your membership site or offering it as a PDF. If you would like to create a community group for your course, then the Kartra Membership Site feature has your back.
The Kartra Membership Portal has many advanced features which we cover in our blog.
Other Kartra Features

There are some additional features on Kartra that are great add-ons but not a core part of the Kartra platform. They include:
Kartra Agency: for people who manage other people's accounts.
Kartra Calendars: for booking appointments.
Kartra Affiliates: useful if you would like to enroll affiliate marketers for your products.
Kartra Pricing
There are a bunch of features included in the Kartra app, and as a product, we certainly rate it as premium in the sales funnels and marketing software category. BUT! The quality and scope of inclusions do come with a price tag. So, we have to also ask "How much does Kartra cost?"
There are 3 Kartra pricing plans which include Starter, Growth & Professional.
To see what each plan has to offer, the costs, pros & cons, and current Kartra deals, check out our Kartra Pricing Plan article.

Get Kartra Now...30 Day Free Trial
Kartra Starter Plan
The most basic of the Kartra plans is the Kartra Starter plan. This $99 Kartra plan (if paid annually) is currently the lowest subscription you can get, and with it, you can have up to 2,500 leads (contacts), Unlimited emails, 1 domain, Unlimited videos, Unlimited products, and other features.
If you're a small business selling just a few products, then the Kartra Starter Plan may be sufficient for you while your assets and customer base grows.
We note that Kartra has made some significant improvements to this plan and has removed a lot of the annoying limits to some of the key features.
However, one big problem with this plan is the contact limitations. If you are an existing online business with a large customer list, a move across to Kartra may require you to upgrade to the Kartra Growth Plan right away.
Inevitably the Growth Plan is likely a better sweet spot for most established eCommerce businesses.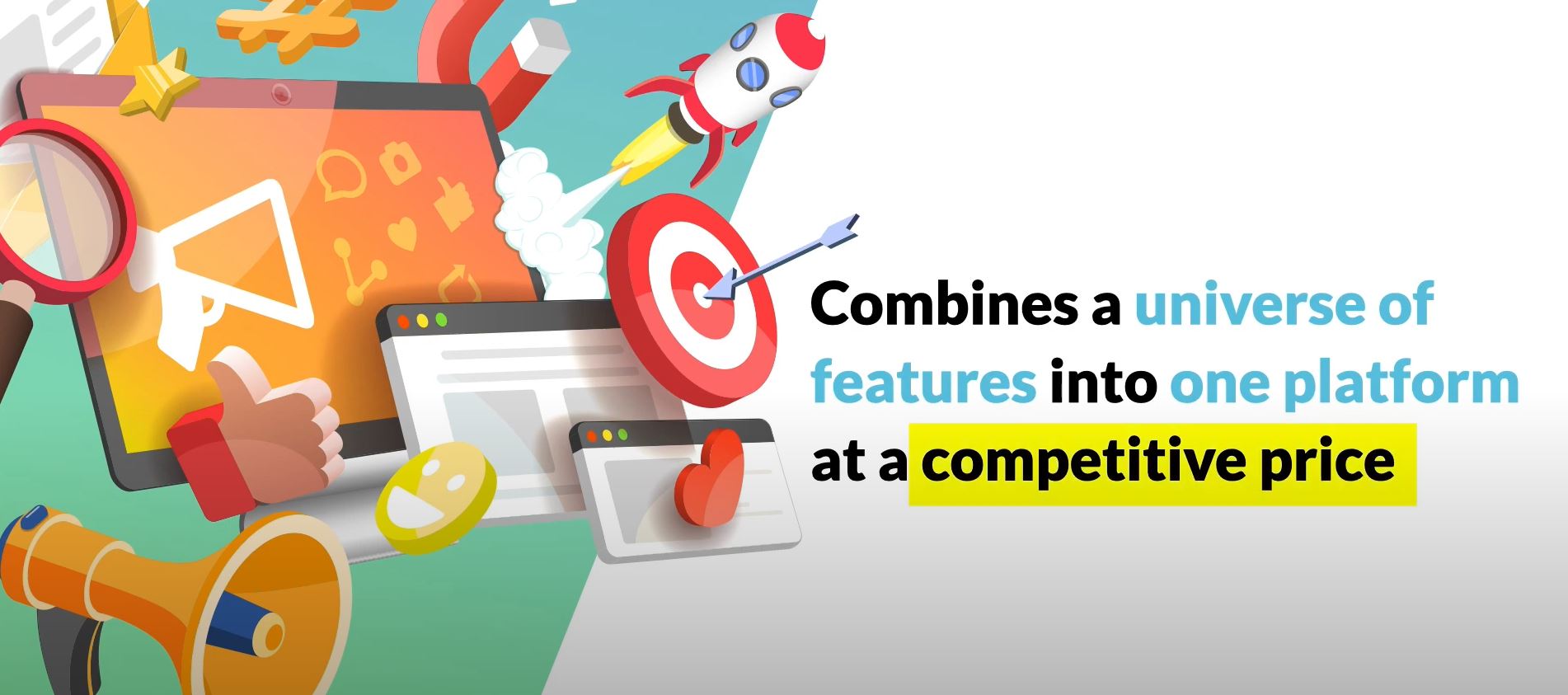 Kartra Growth Plan
The next level Kartra plan is the Kartra Growth plan is $189 per month (if paid annually) and gives you up to 12,500 leads, 3 domains, and all other features are unlimited. YES, unlimited!

The unlimited videos and products in the Silver plan will also benefit you in the long run if you're offering course content.
Even though the Starter Plan is affordable and can help keep costs down, the Kartra Silver Plan is probably the way to go for many users.
Kartra Professional Plan
In our opinion, even though the Kartra Pro Plan pricing is competitive, for new online businesses or eCommerce startups, you should save your money.
The Kartra Gold Plan and the Kartra Platinum Plan are now both obsolete.
Right now, there is no such thing as a Kartra Diamond Plan. However, enterprise clients may reach out to the support team for custom setup.
The Kartra monthly pricing is slightly more expensive than paying annually but offers the advantage of being able to cancel at any time. But paying yearly instead of monthly will save you about 20% on the total Kartra price.
Is there a Free Kartra Trial?
Unlike many other integrated marketing tools like Clickfunnels, Leadpages, and Convertri, right now there is a Kartra 30-day free trial available.
We have a dedicated post outlining any current trials and offers from Kartra.
Normally the closest to a free Kartra trial you can get is the $1 Kartra 14-day trial. This has all changed recently, for a limited time there is a FREE 30-day Kartra Trial after which it will revert back to a Free Kartra 14-day trial.
Even when the free Kartra 30-day trial offer ends, there is a generous 30-day money-back guarantee. If you buy Kartra and decide it's not for you, all you have to do is email customer support and request a refund.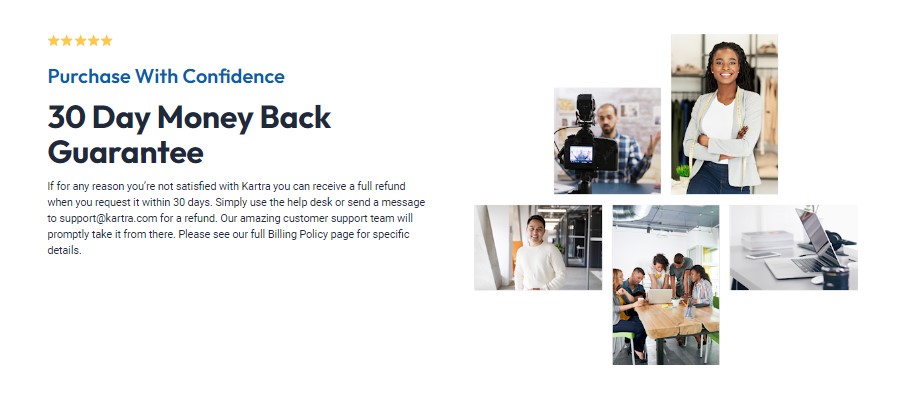 How to Use Kartra
There is a load of tools and features made available in Kartra. Below is a short Kartra tutorial describing how to use the most important ones:
Funnels are called campaigns on Kartra, and depending on your goal, the funnel may contain anywhere from a single page to any amount that meets your needs.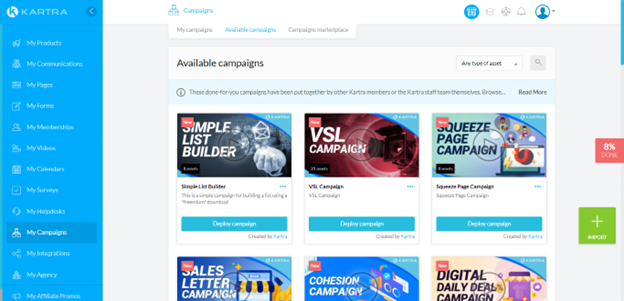 To build campaigns on Kartra:
Navigate to My Campaigns on the left sidebar
Select the + sign on a green-colored button to add a new campaign
Fill in the campaign name and description and select Create
You can then proceed to build out your funnel. Alternatively, you can navigate to Available Campaigns to access Kartra templates or the Campaigns marketplace to purchase existing campaigns from other members

This feature is also known as Kartra Live Chat. This feature gives you the ability to have live support on your websites hosted on Kartra. A professional touch that helps to support your customers and to create a sense of trust.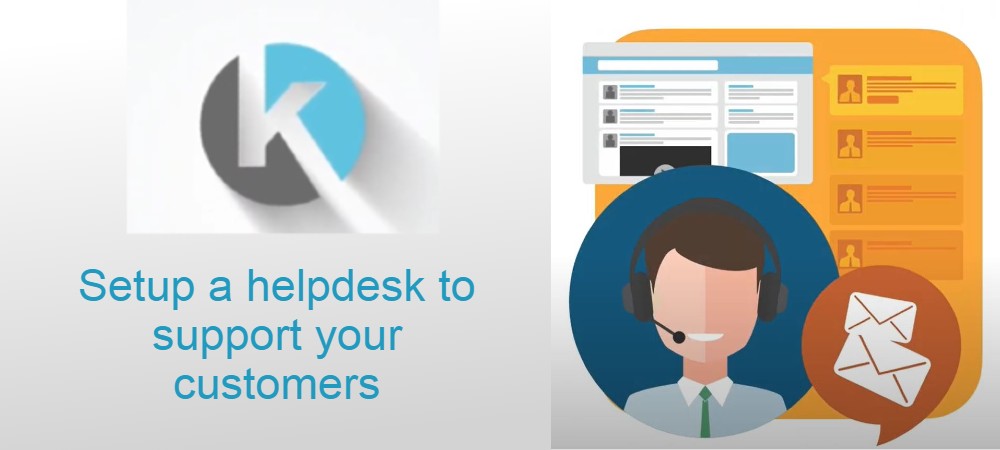 To deploy the Helpdesk feature:
Navigate to My Helpdesks on the left sidebar
Select the + button at the bottom-right to create a new Helpdesk.
Choose Host my Helpdesk on Kartra and click save
Customize your colors to match your site's design
Add departments to segment customer's queries and choose the support channel for each department
For communications, we recommend enabling Seamless Email Communication
We recommend leveraging the Wiki to create content for frequently asked questions
Choose your preference for the Self-billing section
Choose whether to capture users who use the Helpdesk as leads or not
And that's it. You've created your first Helpdesk. As your business grows, you can add a new Kartra Helpdesk or edit existing ones to accommodate more tasks.

One of the best things about Kartra is its thoughtful onboarding process which involves a series of video tutorials that will teach you how to use the platform.
To access your Kartra training at any time, locate the Square Mortarboard Hat at the top-right part of your Kartra dashboard and click on it to access the Kartranaut training portal.
In the Kartranaut training portal, you will learn everything and anything there is to learn about using Kartra.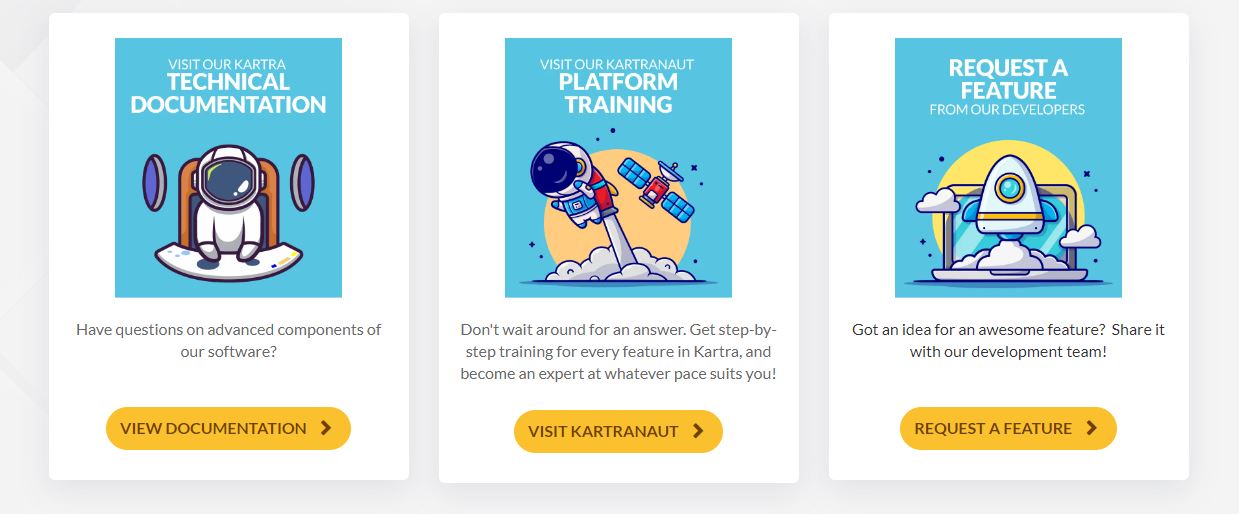 Contacting Kartra support is very easy. Anywhere on the Kartra website, simply scroll to the bottom of the page to locate the set of links below the Kartra logo and social accounts. The last link there is named support.
Tapping on the "Support" link will load up the support interface where you can read the FAQs, Submit a Ticket, or Connect to Chat.

The Kartra community is another platform where you can get support from other Kartra experts and users.

Once you've registered your Kartra account, log on to Facebook, search for Kartra (Official) in Groups, and request to join. You will be asked to submit the email address you used while opening your account on Kartra and also share what your expectations are for the group.
Approving your request to join the community should only take a few hours, and the best part is that you can join even on a trial account.
At present, the community has over 17k members and the comment count on posts is typically below 10.
Overall, it's worth joining the community because there's a high chance you will receive responses from other "Kartrans" whenever you post a question.
Kartra Alternatives 2023
Kartra is not the only integrated marketing platform out there. And neither is it the only landing page and funnel builder. While there is no measurable Kartra free alternative, there are some paid alternatives to Kartra in 2023.
Clickfunnels vs Kartra
Clickfunnels is probably the most popular Kartra competitor. After all, ClickFunnels is the first cloud-based funnel builder and integrated marketing platform.
Clickfunnels does pretty much everything Kartra does, just a little bit differently. Clickfunnels calls its funnels "funnels" while the Kartra funnel builder calls its funnels "Campaigns". Although, inside "Campaigns", you will find Kartra funnel templates.
Both platforms are similarly priced, but Clickfunnels only has 2 plans which are Basic ($97 per month) and Platinum ($297 per month). It's hard to split the two on platforms, but without trying to sound biased, we will give kudos to Kartra for their inclusion of email marketing in the basic plan.  

Kartra Vs Leadpages
Unlike Kartra, Leadpages can't host videos, store contact info, or send email campaigns. You'll have to leverage and integrate other tools for these functions.

But If all you do is sell a simple product, say ebooks, and don't require special features like Membership Sites and Helpdesk, you can benefit from using LeadPages since it's more affordable and still allows you to sell and deliver digital products to your customers.
BuilderAll Vs Kartra
BuilderAll is another integrated marketing tool like Kartra. Although BuilderAll has been around for over a decade, the platform only started offering email marketing and funnels with the release of BuilderAll 3.0 in 2019.

BuilderAll's top-tier plans, Premium, and Funnel Club cost $79.90 per month each, with a limit of 10GB of disk space to host your assets. While 10GB is a lot, you might need more than that if you plan to host several videos and images as years go by.
Convertri Vs Kartra
Convertri is another Kartra alternative you can consider in 2022. Its competitive advantage is "faster page load speed". And sure enough, several digital marketers we know have testified to Convertri being faster than most funnel builders.
Convertri has a single plan which goes for $99 per month, and this gives you up to 25 funnels and 100GB video bandwidth. Unlike Kartra, Convertri does not have an inbuilt email marketing tool of its own, but it integrates well with email service providers like MailChimp, GetResponse, Aweber, and others.

To sum it up. If you're looking for an eCommerce solution to host your products online, sell them to your customers directly from your website, and a secure shopping cart to process payments, then Kartra has you covered. 
Whether you're offering personal development, financial advice, life coaching, fitness instruction, or remedial therapies, (or any other course content or product) the Kartra platform can help you create, grow, and monetize your site.
This Kartra review has discussed what is Kartra, what are the Kartra features, and some Kartra alternatives. We've also covered the Kartra pricing structure and how to make the most of the Kartra Starter Plan. While we do like this software, you should try it for yourself and take advantage of the 30-day money-back Kartra guarantee!