For Kindle publishing keywords are important. Very important.
I learned this first hand when I published my first couple of books.
Just by changing some keywords in my book title it made a big difference in terms of sales. That's why I understand John Pinedo has put out a course to cover selecting keywords for kindle publishing call Kingdom Publishing Madness.
So does it hit the mark, or is it a flop? To find out, keep reading.
Also be sure to check out the Q&A we did with John at the end of the review…
Kingdom Publishing Madness Review Overview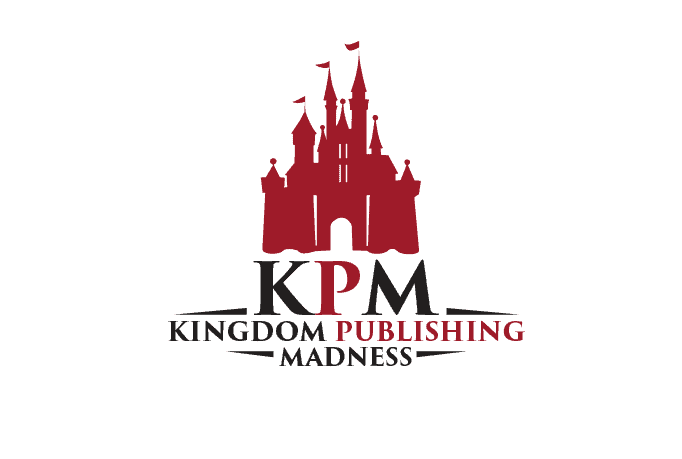 So who is John Pinedo? He is a successful self-publisher who like myself started really finding success after taking Self Publishing Revolution. Part of his struggles came from selecting the right keywords and seeing how they fit into the overall Amazon algorithm.
From his struggle, he saw a need in the market place for a course to really break down how keywords work and why it is profitable to select specific keywords.
John is no stranger to the camera, as he runs his own channel Freedom Bound Business where he regularly talks about all things Kindle:
I have to say that I quite enjoyed John's course. I thought it was very professional and well thought out, here is the breakdown of the course:
Module 1: Kingdom Foundation
In this module, John takes you through the fundamentals of keyword and niche selection. He talks about how to classify profitable keywords and all there's to know about Kindle hierarchy.
He talks about keywords in a "Kingdom" analogy in which certain keywords have a higher difficulty depending on a number of books in a certain keyword.
He also covers what he calls "factors of profitability" or "FOP" which are different factors you need to look at when looking at keywords to see if they are actually profitable, or just temporarily profitable. This is an important subject that I think a lot of people starting out with Kindle publishing should understand. This is also what set him apart from Self Pubishing Revolution's process for selecting keywords.
Module 2: Engineering Kingdoms
In this section, John gets into the nitty gritty (and fun) part of how to select keywords. He really does a good job of systematizing how to find and organize profitable keywords. This is done by John showing the exact process he uses to find keywords.
Once again he goes into a deeper explanation of finding profitable keywords than Self Publishing Revolution and I believe would help out a lot of people just starting out.
Module 3: Analyzing Kingdoms
In this section, John analyzes other authors (or 'Kingdoms' as he calls them) to show how you can organize your publishing business for the long term. This goes beyond just keyword selection and delves into the psychology of marketing and building a sustainable business.
Module 4: Uploading to KDP
In this last part of the course, you learn how to optimize your kindle book upload for keywords for maximum traffic exposure. He also talks about different tools he uses that no other course out there talks about.
Final Thoughts On Kingdom Publishing Madness
The course structure is excellent, with step by step narration from the basic to the complex, John makes it easy to follow. He is also a lively speaker, so you won't get bored listening to him.
The biggest downside to this course is that there is no Facebook group to bounce ideas around like there are with other Kindle courses.
More experienced self-publishers may not get as much value out of the course as a beginner, as they learn the importance of keyword selection the hard way. But overall I did learn a few gems from this course.
If looking for a course that gives an in-depth explanation on how to chose and find profitable kindle keywords, then you won't find a better course than Kindle Publishing Madness (click here to view the sales page).
John was kind enough to sit down with us to talk more about himself and talk shop about Kindle Publishing. Here is our conversation:
LP: Hey John thanks for joining me today! Can you tell me a little about yourself and how you got started in kindle publishing?
JP: Hi Jeremy, sure, I'm an outsource self publisher and I got started the way most people get started in this business – researching how to make money online and etc. Eventually I found people who talked about self publishing books on Amazon. I put what I learned into practice and eventually figured out how to things my own way and expanded this business.
LP: I started pretty much the same way. I tried drop shipping with eBay and alibaba before kindle publishing and that didn't work out too well. Did you try anything before kindle publishing?
JP: Yup, I did retail arbitrage. I bought stuff from thrift stores (mainly books) and flipped them using Amazon FBA. I was actually having some success but didn't like going to stores and sourcing inventory – it wasn't as passive as I would've liked.
LP: Sounds cool, but also I can see it being a hassle as well. So how long did it take for you to start finding success with kindle?
JP: It took me a month to see results after publishing the book live. I'd say I was a little lucky with the keyword. But, overtime the keyword (book) died off. The keyword was too broad.
LP: So how important would you saying choosing the right keyword is to a books success?
JP: I would say it plays an important role. More people search for certain keywords than the keywords you may be thinking of. I recommend looking for sub-niche markets. Its better to be first in a keyword than second. If you can publish under in-demand keywords, in their respective niche(s), along with great book covers, an email list, or even Google traffic, you have a formula for success.
LP: Have you experimented with Google traffic at all?
JP: So far I've done a couple articles about related topics a niche that I'm working on. My goal is to get ranked for the long tail keyword on Google, provide value and then send them to my book (or capture their emails w/ a squeeze page). However, ranking on Google is tougher than Amazon as it's a bit more complex. Still working my way to page 1 with those articles.
Until the articles are ranked, the subscribers I get from my self published books (put links to your squeeze pages in there) get directed to my articles as value emails.
LP: Ranking on Google is another huge topic so I won't get into it much here, but one interesting thing I noticed with one of my best selling books was that it was actually ranking #1 or 2 for a few keywords with over 1000 searches per month. This was something that just happened by fluke, but it shows you the power of getting organic traffic.
What are some of the biggest mistakes you see with new publishers?
JP: Nice! Yeah, leveraging other traffic is always nice.
I see new publishers going after the mundane keywords. Like "investing, dog training, etc" which are too broad. To new publishers, I would say keywords are like markets (or big categories). If "musical instruments" was a market, then sub-categories would be woodwind instruments, string instruments, brass, instruments. Going into one of those sub-categories would be better than a broad keyword like "musical instruments".
LP: You mentioned earlier starting an email list, how are you currently implementing that into your publishing?
JP: I'm focusing on building an email list through multiple Kindle books. Each one has a link to an opt-in form page that leads them to an automated email campaign
LP: Cool, sounds a lot more sophisticated than what I have. What are your plans for the future, focus on kindle, release more courses?
JP: Focusing on automating Kindle more for now. I'd like to keep it going strong before I start doing other online businesses. There's a lot to choose from after Kindle publishing. Like niches, I'd say focus on one thing at a time until successful
LP: Anything else you want to touch on?
JP: Well, that's pretty much it. In summary, I would say get good at finding "underground niches" and focus on getting Kindle keywords before entering the SEO arena.