Affiliate marketing and SEO-guru Matthew Woodward offers Marketer Seal PBN Course that takes all the guesswork we have in driving traffic to our website. There are even free training videos where he shows you step by step behind the scenes how he ranks a multi-million dollar website:
The ecommerce site in the training video sells high end homeware items online and ranks competitive category terms along with individual product pages.
The strategy was deployed in March 2015 which saw traffic quickly grow from 12,000 per month to 18,000 per month by the end of 2015.
Flash forward to today though and the site now gets nearly 60,000 visitors per month from Google:
This increased revenue from $100,000 per month to $1.2 million per month.
Now that makes for nearly $16 million in total revenue:
What makes this site interesting, is that it's competing directly against big e-commercerce stores and blowing them out of the water.
You can see this clearly in Google Search Console:
Matthew Woodward shows you how he does this all in this free training video by using a powerful link building technique called Private Blog Networks.
The Big Issue: Generating Traffic
Internet marketers are aware that websites need to draw traffic in order to be found by potential customers online and for the business to thrive. Thanks to internet marketing gurus like Woodward, we no longer have to waste more resources to figure that out; we can benefit from their guidance, be certain of what we need to do, and have the confidence to implement what we have learned.
The course empowers enrollees with the knowledge to rank any website in any niche, and run their business from any part of the world. Woodward has already built a great community and many are taking interest to be part of it. The Marketer Seal training course is his proven and step-by-step way of learning how to have your website do well in Google rankings in whatever niche you are in. It consists of 10 modules that come with videos, lessons, as well as cheat sheets that can be worked through at your own pace.
20 years ago, 10-year-old Woodward came into the internet sphere volunteered to write reviews for video games at 13. It was before the era of YouTube that he realized he can make money from the internet other than online gaming. He got interested in online marketing which paved the way to the corporate world where he managed to climb to the top. Eventually, he became the person helming the online marketing department of a big distributing company in Europe which held campaigns for clients all over the world.
Woodward explored outside the corporate world and found it more fulfilling, which strengthened his passion. In 2010, he ventured into entrepreneurship, working for himself to become a private blog network specialist. He built and sold sites, and had many internet marketing blogs which won him awards. He met many internet marketing experts and spoke to various conferences in many countries. Business and psychology became his huge interests while the capitalist and consumerist policy is the least he could believe.
Woodward created a blog where he shared his knowledge and experience, providing on hand quality advice as well as tutorial sessions for those who need it. The blog offers different services, like Search Engine Optimization solutions, for those who want to take their marketing to the next level.
Woodward offers services to help businesses fulfill their goals and needs through SEO strategies and is committed to delivering tangible results, especially in increasing revenue. His pages offer SEO quotes and analysis for free and run case studies to draw traffic to business pages. Here are some of his services:
Exclusive deals – internet marketing coupons and deals for Woodward's readers. The coupons come in various internet marketing categories like SEO, blogging, WP plugins and social.
Blogging – includes advice, writing articles on becoming a blogger, starting with a blog, how to draw traffic and sell websites. The internet guru provides different tutorials and case studies in blogging-related topics.
Conversion – a service that ranges from conversion to tracking then page optimization.
Email marketing – emailing with reference to digital marketing. Woodward can point to some of the best email marketing software that help build email lists to earn sales.
Tools – tools for best SEO and research keyword. You may find in this service section a list of the best tools for digital marketing, blogging, social media, email marketing, content creation, productivity tools, virtual assistant and expert internet marketers.
Traffic generation – Woodward has articles talking about how to get traffic to a blog, site, page and social media account. From them we can learn some digital marketing strategies.
Reports – a service to help generate revenue reports that show the monthly income of a site, and how the income is earned. It likewise shows the spending of that site.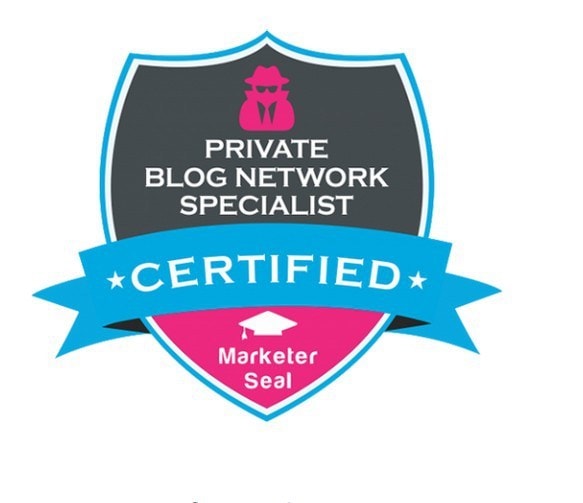 Private Blog Network Training
Woodward also offers a service called Private Blog Network building. It is used to build private blogs as well as sites of high quality and authority domains while offering other benefits like more search engine traffic, full control, and long-lasting beneficial results.
A PBN is a collection of websites which you put up and control within a specific niche. They are not for making money or to attract visitors, but for backlinking. Once established, you use them to easily rank any website you want. When they are already populated with content which can keep the pages active, you can point links back to a money page. A PBN is a type of link that is undoubtedly powerful since you can completely control stuff like content, anchor text, and link placement.
When it comes to PBNs, the most common stuff you can find online is to buy relevant expired domains and use multiple hosting accounts and domain registrars. Then for the content, only use unspun and original ones that are between 300 to 800 words per article with polls, galleries, videos, and images.
Marketer Seal Private Blog Network Specialist Course Review
Woodward offers the certification private blog network building for those who want to grow organic traffic and ranking for their website. This teaches the benefits of a PBN like taking full control of it, how to deal with anchor texts, link placements, relevance, and authority. After the course, you acquire the most recent ways and techniques in building your first PBN and get a completely hands-on approach of your working knowledge.
The PBN building certification provides access to different blog types and will show its buyers how to increase traffic and rankings, budget networks, manage and maintain networks and the most inexpensive way to host a network. It teaches the best hands-on techniques to apply links to your sites, then monitors and maintain the network.
The course offers 10 modules that span more than 53 lessons with 39 videos and six cheat sheets students can work on at their own pace. Each student has to write six exams in the entire certification process – five module specific exams and a final one at the end. After that, students will earn the PBN specialist marketer seal of certification.
The course is well worth the investment considering Woodward's priceless knowledge. If you are looking forward to exploring the world of SEO, learn from one who has established his name in the industry and is sharing the knowledge he has accumulated throughout the years.
If you want to know how to rank websites like a pro and make more money, Matthew Woodward's Marketer Seal PBN course is worth checking out.
Why Should You Join Marketer Seal?
In this mobile and digital era, many freebies are found online. The internet becomes a wealthy source of information that comes handy with just a search away. Thousands of software or apps and tools can be downloaded for free while we can make calls to anyone from anywhere in the world, free of charge.
With that being said, the secrets of a successful digital marketing may likewise be available on the internet for the diligent researcher. However, a freebie and a paid service are never the same. In a self-study, you collect information online, figure out how they make sense, and learn from them. That can take time.
Explore the web about SEO and at times you will find it getting more complicated. Read about PBNs and like other stuff online, one site will say this method is proven and successful while another 10 or so sites would say it is not. There are no straight answers and things can get confusing. Who knows if people are just putting in their personal opinions, obsolete strategy, or just collecting concepts from their favorite sites to come up with a content on their page?
Matthew Woodward Market Seal PBN course is a straightforward, systematic and comprehensive way of learning. The information is already complete and organized, with all the pieces of the puzzle being put together. Furthermore, you have the guidance of an experienced guru who can accompany you in the process. The learning curve is minimal and implementation can be done right away.
What you will get from Woodward's Marketer Seal course
A paid course promises benefits and Woodward, a big name in internet marketing is truly committed to his product's buyers. Here are the benefits you can get after completing the Matthew Woodward Market Seal PBN course:
Learn exactly how to surge your website's traffic and ranking
Be able to easily rank in Google
Have your skills recognized with the certification program
Get all the cool bonuses like instant access to the 53 lessons, 100 percent money-back guarantee and a lot more
Get everything you need to learn about the strengths and pitfalls newbies usually fall into.
Excited to get started? Check out the Matthew Woodward Marketer Seal free training and see for yourself!