An Introduction to WallySmarter
With WallySmarter, a Walmart 3rd party seller can unlock a whole new world of opportunities. By providing immediate insights and actionable recommendations, WallySmarter is revolutionizing the way online sellers navigate selling on Walmart marketplace.
In this WallySmarter Review, we look at this new innovative tool and take it for a test run. In this article you can find out: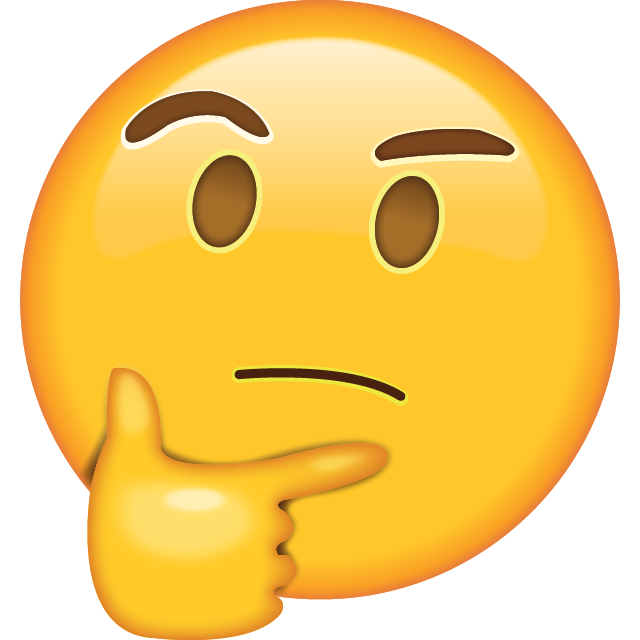 What is WallySmarter?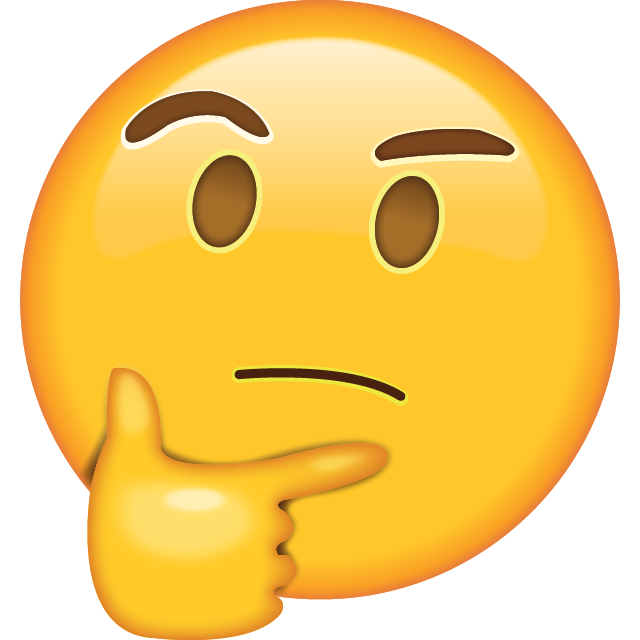 How to use WallySmarter to do product research.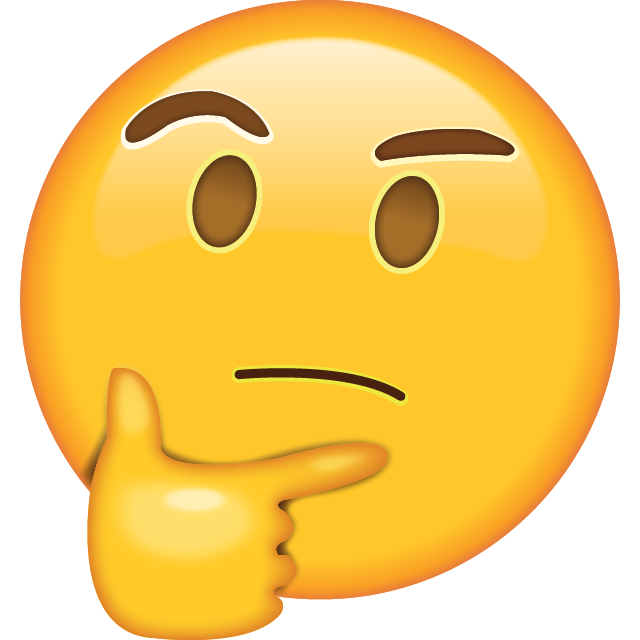 How to use WallySmarter to keyword research.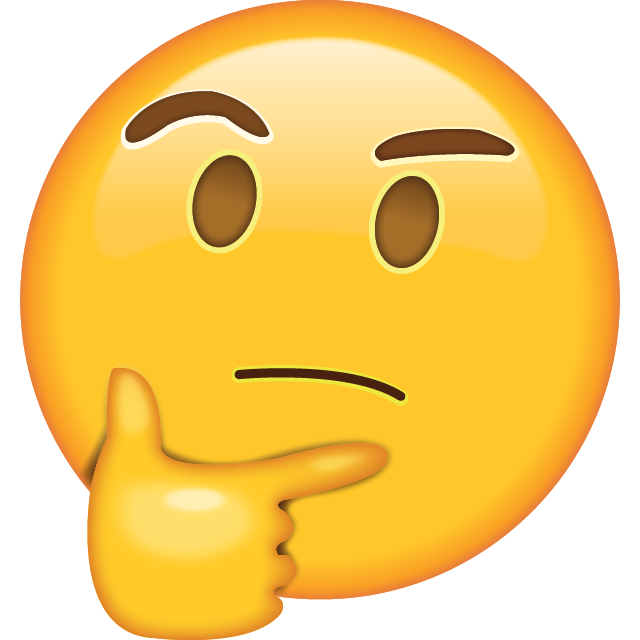 Using AI to create product listings.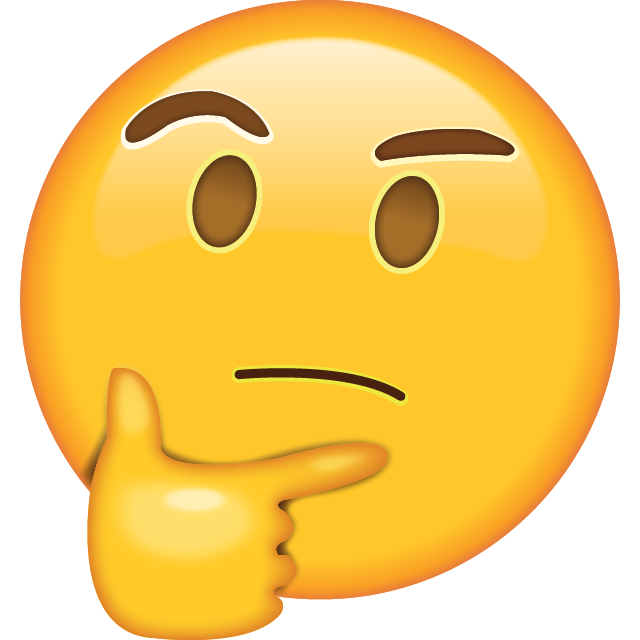 How much does WallySmarter cost?
What Is WallySmarter?
Are you interested in third-party selling on Walmart, but struggling to find profitable items? WallySmarter by Carbon6 is a suite of tools in a tidy all-in-one platform to help sellers make money on Walmart:
Easily uncover Walmart best selling products.
Identify profitable products.
Beat the competition with high volume keywords.
Optimize listings with AI (ChatGPT).
Carbon6 claims that WallySmarter is an industry leader with the most comprehensive and accurate data and insights from Walmart.com.
During a catchup with Lewis Civin (WallySmarter founder and developer) in late 2023, he explained what makes WallySmarter work. Read more about the WallySmarter database and inner workings in our blog.
Find Your Niche with WallySmarter
One of the first and biggest challenges for Walmart marketplace sellers is finding the right niche.  
This fundamental step includes researching the market to find products that strike a balance between demand and competition.
This process requires analyzing the market, identifying trends, and understanding the intricacies to carve a space for your e-commerce business to flourish.
Successful sellers commonly utilize tools and data analytics to evaluate factors like sales volume, customer reviews, and keyword trends. This data-driven approach facilitates well-informed decisions. Once you've done this type of analysis you can more confidently start selling on Walmart.
With the WallySmarter Niche Finder tool, you can take control of this process. So, you can head down a clearer path from the get-go.
HOW TO USE THE WALLYSMARTER NICHE FINDER TOOL
Powered by advanced algorithms, the WallySmarter Niche Finder tool analyzes data from Walmart to identify profitable niches with low competition.
Let's try it out.
1.
Using the Niche Finder tool, you can choose filters and other selections to hone in on a niche. You can make your selections based on your own research ideas or niche preferences.
2.
But in my case, I'm going to use the preset options for a 'First Time Seller'. See in the below image how WallySmarter has prefilled the search criteria.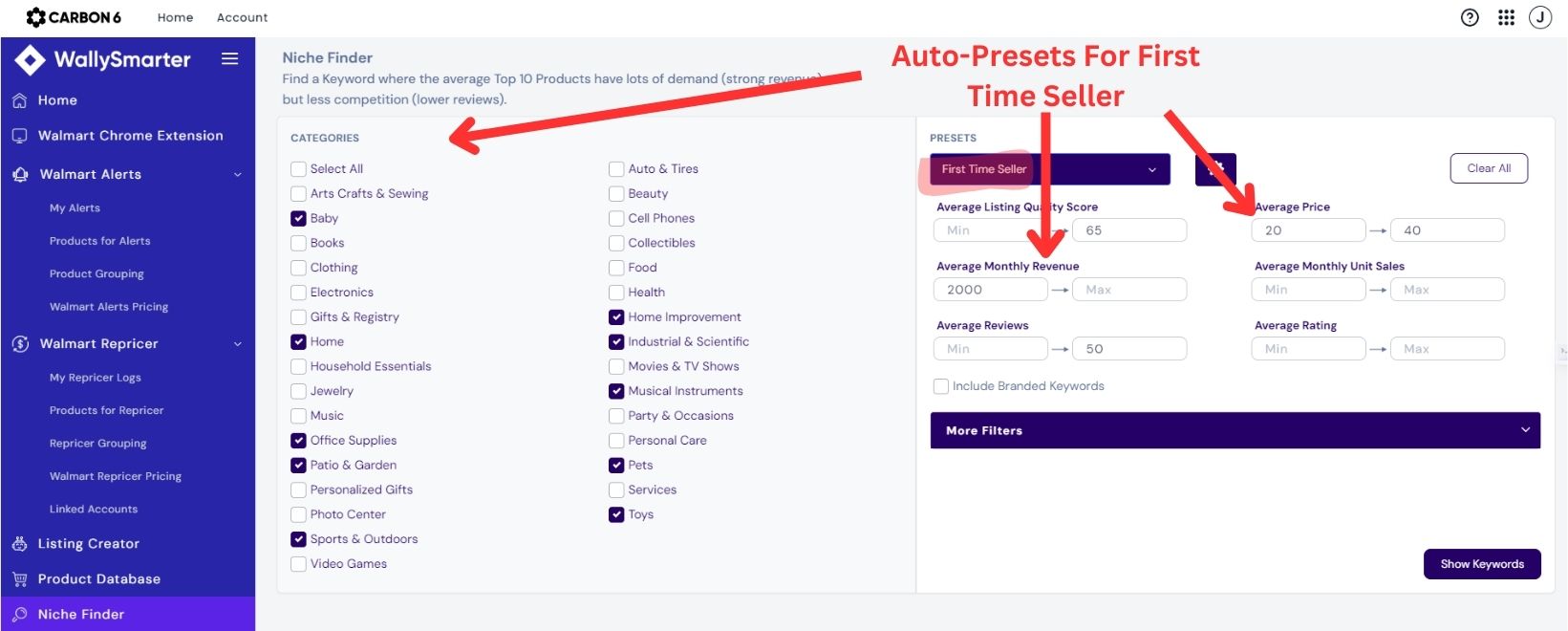 For example, first time Walmart marketplace sellers are prompted to select:
Categories that are easy to compete in such as Home & Garden, Office Supplies, Musical Instruments, and Toys.
An average sale price that is affordable e.g., between $20-$40.
An average monthly revenue that makes your efforts worthwhile e.g., a minimum of $2000.
3.
You can also fine-tune these presets to your own settings to help identify a profitable niche and save them for ongoing future research.
HOW TO USE THE NICHE FINDER TOOL RESULTS
In the screenshot below you can see the results of my test search.

In my test, the Niche Finder tool has delivered a tabulated results page showing: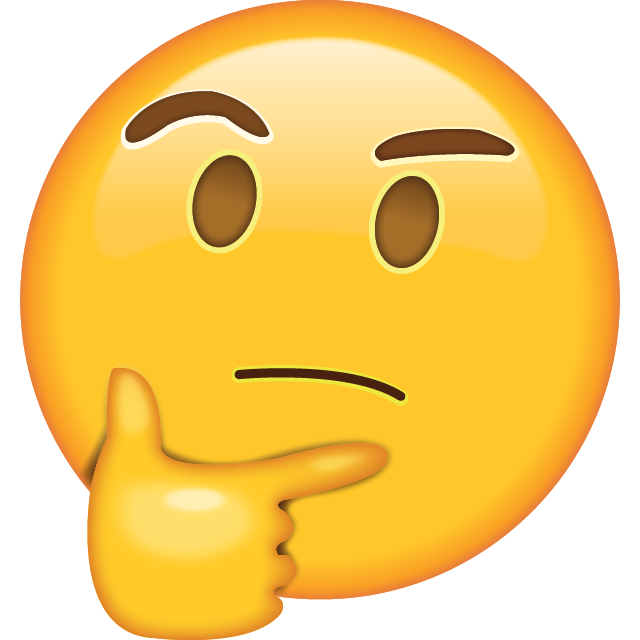 Keywords and Monthly Search Volume – High volume is better.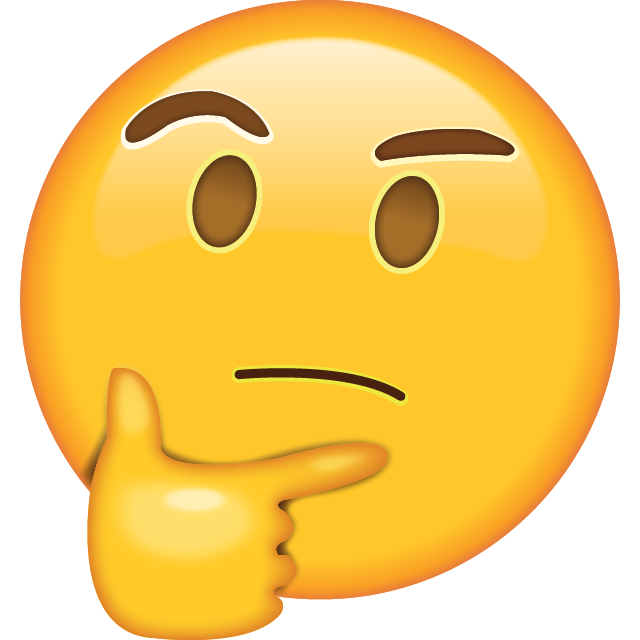 Average Price, Unit Sales, Monthly Revenue – High unit sales and revenue are better.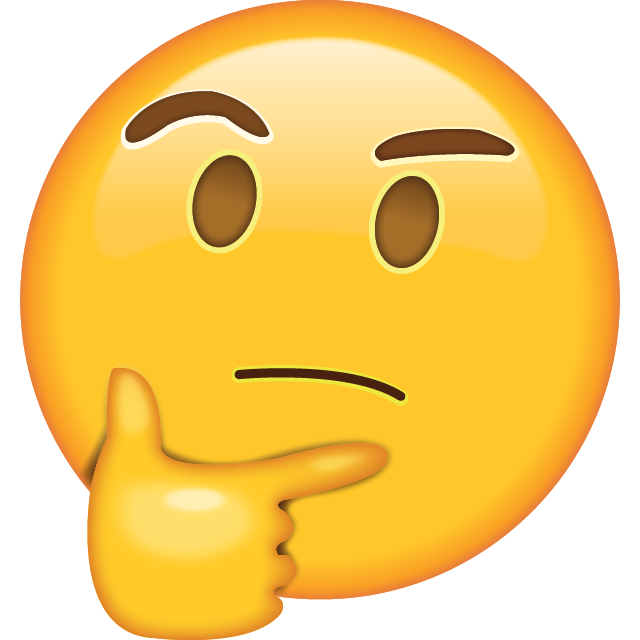 Average Reviews – Fewer reviews indicate less competition.
If I was interested in selling several products in the 'Home' niche, then these results could help me target or 'niche down' to specific products.
In my test run both 'bathroom décor' and 'bathroom accessories' are showing as high-volume keywords, so I could decide to niche down to bathroom-related products.

Find Hot Walmart Products with WallySmarter
The next step I want to take is to find specific profitable products. I can do this in a couple of ways:
1. Using the Product Database tool.
The Product Database tool works in a similar way to the Niche Finder tool. Instead of keyword results, you get specific product results.
2. Using the Walmart Chrome Extension.
After I've found high-volume keywords from the Niche Finder tool, I can use these keywords to run Walmart.com searches and with the help of the WallySmarter Walmart Chrome Extension I can get results to help:
Quickly identify Walmart best selling products.
Find low competition
Suggest additional high-volume keywords.
Confirm Amazon sales volume.
Find suppliers (listed on Alibaba) of the exact product.

HOW TO USE THE WALMART CHROME EXTENSION
In my article 'How to Find Walmart Top Selling Items' I have detailed everything there is to know about the Walmart Chrome Extension.
Predict Sales
After having used the initial product research tools, I now have a few target bathroom accessory products in mind.
Using the Walmart Sales Estimator tool, I was able to get a monthly sales estimate for products that interest me. The tool calculates this by comparing the actual sales of similar products. All you need is a Walmart product ID or Walmart URL of a similar product, and the tool will provide a monthly sales estimate.
If the sales estimate is too low then you may have to go back to the drawing board and start the product research over.
Optimize Your Sales Strategies
My next step is to think about keyword research to optimize my sales listings. One of the easiest ways to pull together a sales strategy is to do competitor research. 
HOW TO USE THE REVERSE RANKING TOOL
Using the Reverse Ranking tool, I can now target specific products and competitors:
Search for a product on Walmart.com. In my test, I used the keyword 'bathroom caddy'
Using the Chrome Extension, I can identify those sellers with high volume and good reviews.
I can now simply copy the URL for that product and run it through the WallySmarter Reverse Ranking tool to get the following competitor intelligence:

A full list of ranking keywords for that product
Monthly search volume for each keyword
List of suppliers for the exact product
If I wanted to explore deeper into the keywords, I could also use the Related Keywords tool for more keyword ideas.
The idea is to copy what's already working and to use the high-volume keywords in my product descriptions and listings.
Targeting these competitor keywords is also a good starting point for any PPC advertising campaigns.
Pro Tip: Walmart.com (unlike Amazon) doesn't allow sellers to keyword stuff their titles and descriptions! You should think about the end user and make sure your listing descriptions are readable and informative.
Using AI for Product Listings
With WallySmarter, you can also harness the power of AI and use ChatGPT to create product listings. The Listing Creator tool is a simple tool that will write your listings using your competitor keywords.
I tested the AI tool. It was just ok. ChatGPT is a powerful tool, but my recommendation is to consider the AI-generated listing as a good early draft. You need to do some refinement and add your personal touch.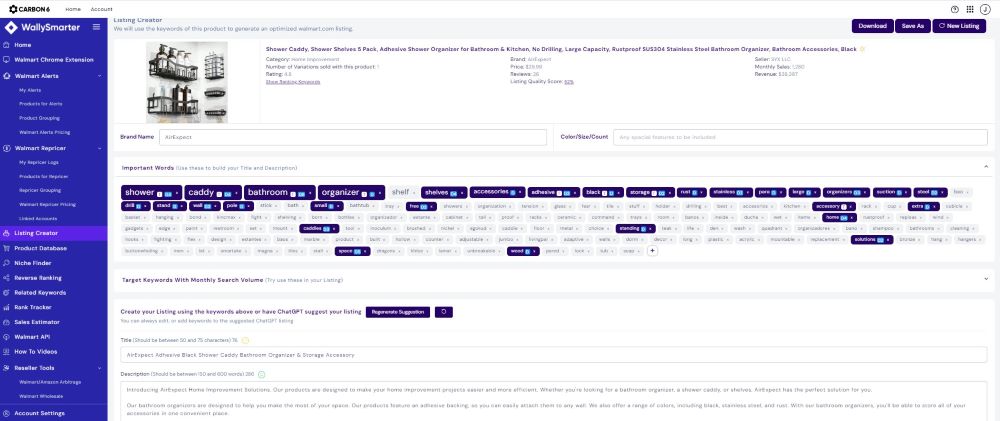 Monitoring Performance
Once you've launched a product, WallySmarter is also useful for: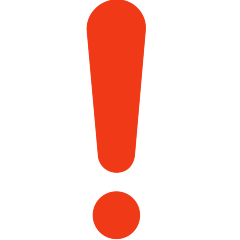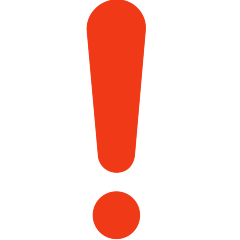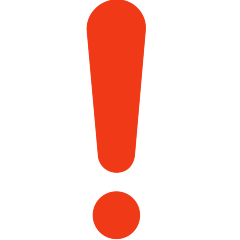 Repricing alerts to maintain consistency between your Amazon and Walmart shops

Walmart Amazon Arbitrage Tool

If your game is online arbitrage, then WallySmarter has an Amazon / Walmart arbitrage tool.
The tools work by comparing a few other critical data fields across the Walmart and Amazon marketplaces, to identify arbitrage products.
Arbitrage can be a great (and simple) way to make money online.
Look at our Walmart Amazon Arbitrage Tool blog post to understand what is online arbitrage and how the WallySmarter tool works.
Helium 10 Vs WallySmarter
There currently isn't another tool that leverages Walmart's database in the same way as WallySmarter. So, it's difficult to compare WallySmarter and Helium 10.
However, Helium 10 does offer:
A series of blog posts, training, and videos to help you succeed in the Walmart marketplace.
If you don't have an Amazon business and your primary platform is Walmart.com, then WallySmarter is a better choice due to the following reasons:
WallySmarter has a proprietary algorithm for product and keyword research.
WallySmarter has a Reverse Ranking tool to help you target relevant competitors and increase PPC advertising ROAS.
WallySmarter Basic Plan is half the price of Helium 10 Starter Plan.
Cost of WallySmarter
Here is a brief overview of the two subscription plans currently on offer.
If you wish to gain a more detailed breakdown, including all the features, pros, and cons, then we answer all your questions and concerns in our WallySmarter Pricing Plans post.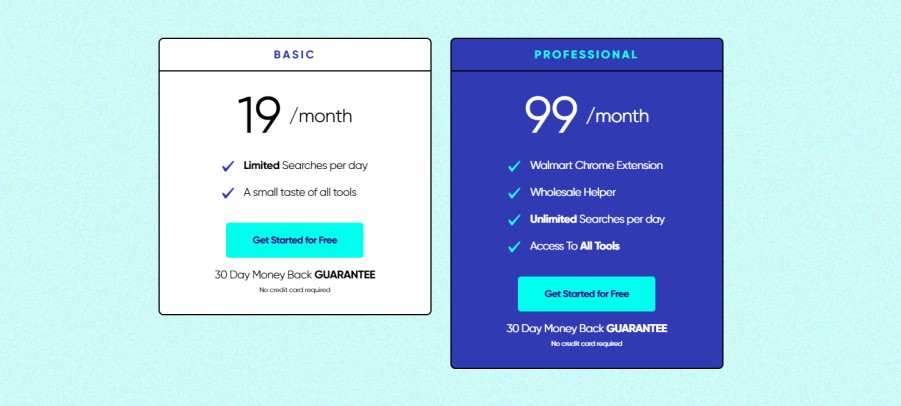 1. Basic Plan $19/month
This gives you a taste of the tools with some limitations:
Most features are limited to 10 queries per day.
Some features are not available on this plan. See the table below for details:
2. Professional Plan $99/month
This is the top-tier plan with full unlimited access to all the features.
All plans come with a 30-day money-back guarantee so you can effectively use the software for 30 days and ask for your money back if you're not satisfied!

Final Word
Selling on Walmart.com has immense potential for both US and international sellers. This rapidly growing online marketplace is set to take on Amazon. For any Walmart 3rd party seller wanting to get in on the ground level, the time is now!
WallySmarter is great for product research and for Walmart keyword research. So, it's ideal for identifying profitable products and optimizing listings to start selling on Walmart.
If you want to make more money on Walmart.com then WallySmarter can help you stack the deck in your favor AND stay ahead of the competition.
Following my test run of the software I can report back that I am impressed with WallySmarter and Carbon6. I was able to do accurate product and keyword research and create an AI generated listing, to compete in the Walmart marketplace. For me, the simplicity, functionality, and affordability make it a winning formula.
At Hustle Life we love bringing you well-researched content to help you online side hustle grow into a thriving business. So that we continue to create great content without opening the site to annoying advertising, we accept affiliate payments. Thank you for using our affiliate links.
If you enjoy our content, please remember to like, and follow us on Facebook.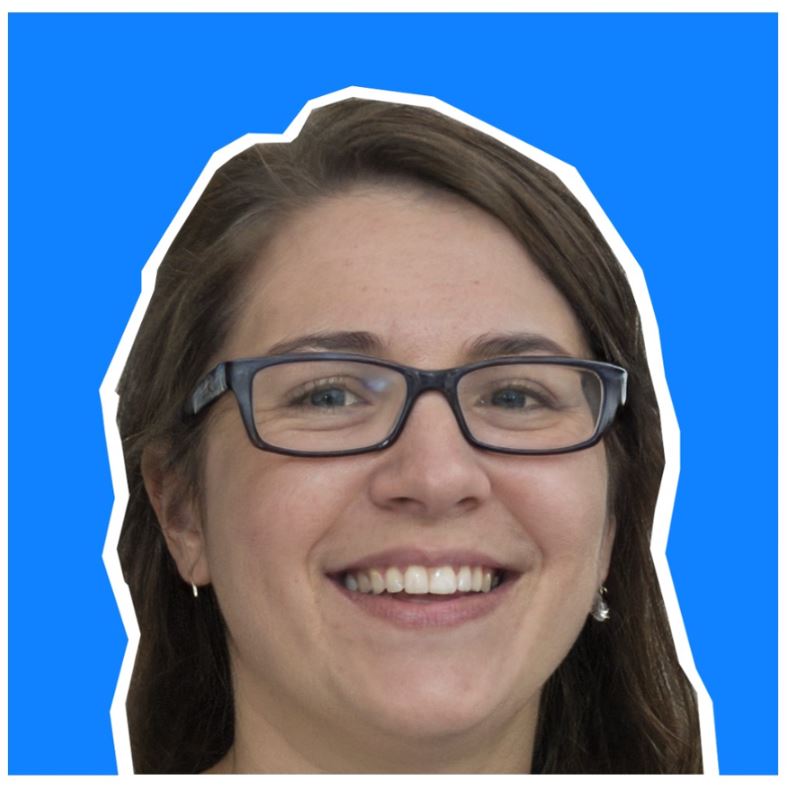 Jessica Clark has a passion for all things eCommerce. She's always learning and adapting to find efficiencies and to stay competitive in a fast-paced sector.
FAQs
Lewis Civin is one of the original founders and developer of WallySmarter. In April 2023, Carbon6 acquired WallySmarter.com.
With this innovative addition, Carbon6 continues to stay at the forefront of providing cutting edge end-to-end solutions for sellers in the Walmart marketplace.
How do I cancel my subscription?
There is a 30-day money-back guarantee. After the 30 days, you can cancel at any time. Your plan won't be renewed at the next billing cycle.
Can I use WallySmarter to sell in non-USA locations?
Currently WallySmarter only returns accurate data for Walmart.com (USA locations).