If you are a business owner, the first thing you will have in mind is to earn from your business venture. And whether you are of the traditional kind or the digital kind, you will have realized that it is of utmost importance to have a website. It is quite important to realize that almost all business owners today have started as digital entrepreneurs, while those who have started as traditional brick and mortar ones have abandoned the idea and have converted to e-commerce.
This move has not only saved them money, which otherwise would be tied up in a physical store but also provided them with a wider audience reach. They now have websites with pictures and videos where they show their products or services without having to have physical inventories displayed in a brick and mortar store.
They only need to have detailed high definition pictures and videos that their website visitors can see and appreciate. But as they say, "the road to hell is paved with good intentions," so it is best to lay down your goals and how to accomplish them before you set your foot down on that journey. Let's start by introducing you to the idea of click funnels and then ask "What is Clickfunnels" and how it will lead you to a better future in your digital e-commerce journey.
Selling is a vast universe full of intentions, wants, goals and everything in between. The more you understand where you are going, the better will be your chances to succeed. Thus, towards that end, your digital entrepreneurship will have better chances for success if you understand first what are click funnels and how you can benefit from them. 
The digital marketing industry, just like any brick and mortar store, is powered the same concepts of making sales or converting visitors on your website to buyers or paying customers. Digital marketing gurus describe this movement as a sales funnel, a multi-stage process that involves inviting and leading visitors to your website.
From the moment they access your site, then pitching your sale to let them know what you are offering, and calling them to action until they complete a purchase. It starts even before they decide to go and try to see what you have on your website.
One of the most important tools you can use for the purpose is the email you send to your prospects. Your email should include a personalized message about yourself, your products or services, tutorials on how best they can take advantage, or use your product to solve their problems or how your service can put them at the forefront of their own business.
Most of the time, this initial step takes time to bear fruit as you need several stages in building a beneficial relationship with your prospects. It rarely happens when your prospect turns to be a buying customer at the initial contact.
Even if your visitors are already intent on getting what you are offering, they necessarily go to some stages of getting to know more about your company, your and your product/service reputation, and everything in between. There will always be a sort of psychological barrier that you need to convince them to overcome before they can enter the details of their credit card and click that buy button.
As a digital marketer, it is your job to lead them through this process as smoothly as possible and through the shortest route towards a successful sale. But as you may already realize, this is not a straight path nor a smoothly paved one. You would want a sales funnel that's widest at the mouth but also still wide enough at the end to let the most number of visitors through and become buyers.
A click funnel is your way to invite more visitors to come to your page, lead them through by presenting the what's, how's and why's of your business. Your ultimate goal is to let them see not only the best features of your product but also the best way they can benefit by purchasing and using them.
One sure way to make this come true is to use a respectable lead generation application such as ClickFunnels.
The most important, but, at the same time, the most elusive thing for any marketer is to generate leads. Leads are the lifeblood of any business which offer either products or services that people need and are looking for. As a digital entrepreneur, your work is already cut out for you as you need to find as many leads as possible and then convert them into paying customers. The problem is also ready-made for you as your goal is also your number one problem. However, bearing in mind that you need leads, the best solution is to understand what is ClickFunnels and use it to your advantage.
Why do I need ClickFunnels?
ClickFunnels is the best sales funnel software for any type of online marketers who wish to obtain the best results from their marketing campaigns. It is a software that allows you to create sales funnels that can guide your customers from the very first step in obtaining information regarding your product or service up to the time they finally decide to purchase your offer.
You need ClickFunnels if you want to create leads that increase the traffic into your site and convert them from visitors to paying customers. You can use ClickFunnels to create lead magnet pages that attract audiences and let them give you their email addresses for future follow up communication. Such pages should be able to attract the interest of your customers. This could involve offering specials such as discounts or freebies that your customers can relate to and use in real life. The catch is that they can only be accessed if they provide you with their emails. This is where Clickfunnels excels.
You can also use ClickFunnels to create applications that can help determine if you can offer your services or products to a customer. ClickFunnels has application form templates, but you can customize them so you can ask questions related specifically to your business. You can collect the answers they give, and from there you can get information on what they need, what their goals are, and what type of business they are engaged in. This information will give you valuable insights and help you formulate strategies or steps to offer a specific product or service to them and clinch the deal. 
ClickFunnels can create schedule pages based on your business and depending on when you want to communicate further with your clients. You can put a calendar or an email reminder to make sure that both you and your client are on the same schedule for a meeting or phone call.
As an entrepreneur, you would want all your deals and transactions with your customers are confirmed and are done deals. For this purpose, ClickFunnels has a confirmation page to ensure that indeed your customers have understood what they signed up for, including the summary of their purchase. 
As a digital entrepreneur, you can use ClickFunnels for every purpose any marketer can think of to get leads, promote and sell products or services, and ultimately increase conversion rates. You can also add a thank you page after you have successfully concluded a transaction. It has an integrated smart shopping cart, and with compatible Facebook marketing feature. ClickFunnels has a drag and drop editor, customizable templates or predefined opt-in pages, landing pages, and squeeze pages that you can use in every imaginable instance where you need to increase profits from your business venture. 
As an internet marketer, you could look at yourself first as a consumer, and as such, you would be looking for the best deals that could help you level up your marketing skills and, ultimately, the profits you could reap from your website. What is Clickfunnels for, if not a way to give you all the tools you need to accomplish your goals in the easiest possible way. 
You can sign up for a 14-day free trial and experience for yourself the power of Clickfunnels. The creators of Clickfunnels are so sure that it can fast track your business goals by easily collecting leads and generating sales out of those leads. But if you find that you need a better one, you can opt to get the Clickfunnels Platinum. With this plan, you get more premium content than the Standard plan. You can start with the Clickfunnels Standard plan if you are just beginning and then move on to the Clickfunnels Platinum plan once you feel that you have progressed enough and have gained more confidence to explore more possibilities.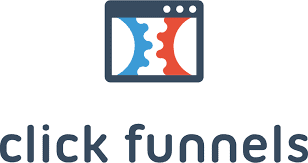 Top rated Sales funnel Softwares
Create Amazing Sales Funnels That will Convert Your Visitors Into Potential Customers
What does ClickFunnels cost?
Many digital marketers looking for a way to improve their online business have heard of Clickfunnels and are asking what Clickfunnels' pricing schedule is. The very simple answer is that Clickfunnels has only two great plans and their pricing table is very to understand.
The Standard plan can be availed at $97 per month. This plan comes with 20 sales funnels, 100 pages, three custom domains, and 20,000 visitors each month. You can share the sales funnels with others you want and help them achieve the similar success that you have achieved.
The Standard plan also gives you access to the Funnel Hacker Forum, where you can learn valuable lessons from the FunnelHacker Community. Another highlight in both Standard and Platinum plan is the Funnel Flix training and courses that provide tips and lessons from best-selling authors in marketing, sales funnel building, and personal development. You can look at Funnel Flix as the equivalent of Netflix in the movie world where you can binge-watch Clickfunnels features centering on the internet business.
The Clickfunnels Platinum, on the other hand, is at $297 per month. With this plan, you get the same premium contents but with an unlimited number of funnels, pages, and very valuable internet traffic. You also get nine custom domains instead of 3 and 3 billing integration instead of only 1. The Platinum plan also allows you to enter their affiliate program.
You can also participate in the Followup Funnels through Hackathons, Funnel Fix, and Daily Virtual.
Can you make money with ClickFunnels?
The emphatic answer is yes, but the more pertinent question is, can you afford not to get Clickfunnels while knowing fully well that it can return your investment several times over what you have to pay for it? So you are asking, "Is Clickfunnels worth it?" Of course, but if you think that it comes with a magic key, then you might have to think twice.
Clickfunnels doesn't come with guarantees that you will achieve success without doing some hard work or using the proverbial elbow grease, because indeed you have to work hard if you want to be ahead of the pack. Besides investing your hard-earned money, you need most of all to invest your precious time and effort to follow the steps outlined in Clickfunnels operation manuals.
It gives you a whole internet marketing campaign that integrates sales and promotion for your products or services. It is a whole package the guides you through easy-to-follow steps in marketing, selling, and delivering what you offer through your online store. You can create your own sales funnels, e-Commerce funnels, webinar funnels from pre-made templates, which you can customize to fit your own marketing goals, whether they are for selling physical products or services.
Here are some time tested ways to show that you will earn money, that is, if you are still asking, "Is Clickfunnels worth it?" First of all, you can earn money through Clickfunnels by building your email list by implementing opt-in funnels where you can sell either digital or physical products to your set of subscribers.
You can also earn by creating affiliate funnels and sell affiliate products. Some digital marketers have used Clickfunnels by creating evergreen webinar funnels where you can sell high-priced products or services. Others have found success in creating sales funnels for local marketing lead generation where they got local services leads, while others harnessed the power of social media where they created eCommerce funnels selling on Facebook and other social media sites.
If you have a talent for teaching, you can create and market online digital courses where you can charge for member access. Along this line, you can also sell popular eBooks, etickets, web-based applications, music files, stock digital images, documents, videos, graphics and digital art, and software. The idea is that if you have a skill, talent, passion, or special knowledge, that you think is worth sharing, you can convert it into a feasible digital product and sell them online. There is a huge potential money-making venture waiting for you there.
We have come to this point where we hope that we have provided an idea regarding what a funnel builder is and have given you the best answer to your question "what is Clickfunnels?" We have shown you what sales funnels are and how they form the backbone of Clickfunnels. But most important of all, and what matters is that we have shown you by concrete examples how you can earn money by using Clickfunnels.
Many digital marketers, both beginners, and surprisingly even seasoned veterans, are still looking for that one sale funnel software or application that will help them find their way to success, and we do hope you have found yours in Clickfunnels.
Clickfunnels have enough features to help you start from scratch and hit the ground running, help build the foundation of your internet marketing business, grow and expand what you have built and sustain it as long as you have the energy and strength to continue.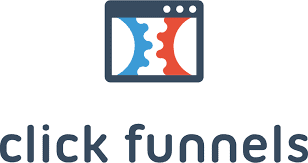 Top rated Sales funnel Softwares
Create Amazing Sales Funnels That will Convert Your Visitors Into Potential Customers
Top rated Sales funnel Software
Create Amazing Sales Funnels That Converts Your Visitors Into Customers