Is Builderall the best Clickfunnels alternative?
In this in-depth Builderall review, I go over everything you need to know before signing up…
As of right now, I am a big fan of Clickfunnels.
However it is very expensive at $97 per month, so I wanted to see if there was anything else out there that could do the same thing but for less.
Enter Builderall. It is a program I have seen get promoted very heavily, but I decided to check it out to see if I could finally find something to replace Clickfunnels.
What is Builderall?
Erick Salgado is the creator of BuilderAll which is an all-in-one, Digital Marketing platform, which was launched in 2017.
This platform contains every tool that you will need all in one place, rather than having to purchase each tool that you would need to build your online business.
The tools include sales funnel builder, landing pages, website builder, heat-map to analytics, click-map auto-responders, and much more.
Who is Builderall for?
Builderall is the type of platform that caters to product creators, business owners, website services, and affiliate marketers.
It is also the ideal choice for the users that are looking to build websites that sell products or landing pages. BuilderAll is an all-inclusive platform for every online marketing requirement you can think of.
Builderall helps ensure that you experience growth in your sales, attain more leads, along with developing better relationships with existing and potential customers.
Builderall Review: Why Use it?
In this Builderall review we are going to focus on the features brought in by the new 3.0 version of the program. Builderall is a full fledged sales funnel builder comes with a lot of features that I like and some that I don't
One of the main highlights of BuilderAll is the Drag and Drop Site Builder. It runs HTML5 websites, membership, and blog site builders, and sales funnels, that will help you to achieve your targeted audience.
Builderall also convenient for your intended audience as it offers the opportunity for them to view the website from anywhere, which includes their mobile, website, or tablet.
The integrated applications, along with the technology of the tools, have provided a way to build professional and exceptional websites.MailingBoss is a professional Email Marketing tool that operates on creating and automating all your customer contacts.
This offers you a way to control your leads using tags and triggers along with running autoresponder campaigns, which allows you to send an unlimited amount of emails.
How much does Builderall Cost?
Now, when it comes to the pricing model, well, it is rather simple in terms of design, though I have to admit, I am surprised by how much the essential tier has in terms of features and accessibility.
Though, I suppose we should expect that with a service that has not only multiple packages, but also numerous pricing models.
Okay, so, there are two-tier packages a customer can choose from, these two packages are  Essential and Premium, let us briefly go over them both.
Essential: The Essential Package is the cheapest of the two options, costing patrons thirty-dollars a month.
This package can give you access to all of the website and design tools that we covered above, including the affiliate service.
Additionally, you can access transfer and website funnels, connect fifteen-different domains, unlimited bandwidth and visitors, third-party application integration, ticket support system, daily backups, DDOS Attack Prevention, and super-fast page loading system.
In essence, you get quite a lot with the Essential package, but not nearly as much as you would get if you were willing to become a Premium member.
Premium: The Premium Package gives you everything that Essential members get along with email marketing, webinars, and streaming platform, Evergreen Webinar with Ghost Audience, eCommerce Magento Installation, iOS/Android App Builder, CRM, Dictionary Builder, Facebook Messenger Chatbot and just… so much more than it is frankly ridiculous how much they lock away from Essential members.
What I have listed barely covers half of the items Premium members hold over Essential members.
Regardless, these are the two options people have if they are contemplating signing up for a subscription with Builderall.
Both of them I am sure work perfectly well for users, it is just amazing to see how much Premium members get; but I suppose there needs to be some incentive to get people to upgrade.
Find out more about Builderall's Pricing
Is Builderall a Scam?
I don't think you can have a Builderall review without addressing this section. There is a misconception that people think Builderall is a scam. 
It's hard to understand why this is the case since it is a real SAAS program that solves real problems for people.
But I think that the way some people promote Builderall can come across as scammy.
You see, Builderall was heavily promoted in the online marketing community as more of a way to make money than what it was originally designed to do.
Part of the reason for this is because their affiliate commissions are high, so people who promote it as a way to just make money are only focused on the dollar sign.
So Builderall is definitely NOT as scam, especially if you use it as an all in one online marketing platform as it was designed to be used as.
And if you are looking at Builderall as a way to make money, yes it does have a good affiliate program – but don't expect to get rich off of it overnight.
Builderall 3.0 Features?
The new Builderall 3.0 comes with a ton of substantial upgrades compared to the previous version that are easy to notice from the moment you get on the platform.
For example, the interface provides a better and cleaner layout, and the tools are categorized better. Each instrument also comes with a tutorial on how you can use them for your business. You could compare the platform to a type of "app store," that allows you to select the tools you want, followed by installing them, which will grant you access.
When you install an app, you can find them in your "Back Office," which is just another name for "installed applications."It is not clear why you have to install an app before you can use it as it is not common in most of online platforms.
However, it does appear to keep everything optimized or organized. Once you have installed an app, you can launch it by clicking on the "Enter" button, which will then open up in another tab. Each of the apps also comes with a "Tutorials" button, which will direct you to the documentation that is relevant for that application. Here is an overview of a few of the more essential apps:
eCommerce Online Store Builder
The eCommerce Online Store Builder is a new application that provides a method to sell and list the physical products that you want to feature on your site. You can compare this to BuilderAll's version of WooCommerce or Shopify. Unlike the other apps in BuilderAll, this app resulted from a direct partnership with Magento, which is an open-source and long-established cart platform.
To explain this further, it is essentially the Magento platform now available in BuilderAll. When launching this app, you need to set up your domain (for those that have one) and create your store. If you do not have a domain, you can also use a BuilderAll subdomain for free. From here, Magento will then build a store for you along with sample-data when you have chosen this option. From the administration side, you can make as many changes as you like to the way your store operates and looks.
It is important to note that if you choose the option to use a subdomain from BuilderAll, you are not using BuilderAll from this point onwards. Instead, you will be using Magento, and it will function in the same way that you can assume from a manual and free installation of Magento. We are not going to cover the features that are specific to the Magento platform, as that would require another dedicated review.
It is well-known that Magento is one of the most well respected and widely used e-commerce platforms. This indeed adds to the inconsistencies of the mixed-bag of BuilderAll apps, yet this partnership offers you a ready-to-use and powerful commerce solution using just a couple of clicks. This is where the real value lies.
Pixel Perfect Builder
The Pixel Perfect Builder forms a part of a host of the builder tools made available on the BuilderAll platform. This tool is specially designed for building landing-pages along with entire websites. In the previous version, the distinctions between each builder were not entirely clear, because the applications did not come with their own descriptions.
While this change may appear to be small, crossovers between the different builders are an element that users previously struggled to grasp. Inside Pixel Perfect Builder, the template options remain the same before the 3.0 update, but there are a couple of new additions.
The overall template designs in the previous version were great, and in the 3.0 update, they look like exact duplicates excepting for a few minor color and typography changes. Just like the previous version, you can preview templates or install them in the Editor section.
There is no need to implement any changes to this template, but you are required to load it in the Editor to advance to the next stage. When it comes to the Editor, there are also a few slight changes that have been made. The interface is brighter, but also simplified in the way of removing a few options that used to feature in the Top Bar.
The editing and moving of the elements are the same, along with the ability to drag and drop elements in any position that you prefer when on this page.
Some users still prefer the block-based approach when it comes to page building, as it is easier to position and manage the spacing of the elements, but this comes down to personal preferences.
From the Sidebar, you can access a host of functionality to experiment. This includes adding blogs to a site, fine-tuning the SEO, applying checkout processes, and adding a new design element or more to this page.The most important and most significant change to Pixel Perfect Builder is that it now includes a responsive-editor.
In the last version of BuilderAll, the platform came with a separate "Responsive Builder," which meant that you had to create two versions of the page. The templates in the updated version are now optimized for Mobile, which offers you will all the page building functions in a responsive mode.
SiteBot
The Builderall SiteBot app provides a way to run a Facebook-like chatbox, that will increase your leads and maximize engagement on your website.
This is one of the new apps and feels very different when compared to others. It is more modern and cleaner, which is something that the applications of the older apps could benefit from. With this application, you can create new flows, which are message sequences, or you can view lists of the flows that you have already created.
The process of adding a message to an existing sequence involves clicking on the item that is relevant from the sidebar. For instance, if you click on the "Text Message" item, it will ask you to write a new message which will then display in your sequence. From here, you connect the messages to create a sequence.
Canvas Funnel Builder
Another new addition to BuilderAll is the Canvas Funnel Builder, and this is something that you will not find on any other platform. This is a tool that provides a way to map-out your funnel with a whiteboard-style approach.
From here, you click on a button, and BuilderAll will automatically create your funnel on your behalf. You are then able to edit your funnel in Pixel Perfect Builder. As you may already know, funnels consist of several pages, where visitors can choose different pathways through the funnel.
The advantage of the Canvas Funnel Builder is that it supports just about any type of funnel along with all kinds of complexities. This includes pre-made templates dedicated to eBooks, webinars, e-learning, product launches, and tripwires.
These templates are all on display as you start with your new funnel.You have the choice not to use these templates. For example, if you are in the process of designing your own unique funnel that is not available yet as one of the templates, you can work on it from scratch in the way of pulling in all your different pages and then connect these to the canvas.
You are also able to work from any of the existing templates. This could include removing or adding pages to your funnel, or making changes to how your pathways work. Your canvas offers you a comprehensive view when it comes to your funnel, along with abilities to change the order of the pages, reconnect or disconnect sections that are present in the funnel, or add in new parts.
You are also able to choose a different theme for each page, yet at the time of this review, the selections were slightly lacking. In addition, the theme consistency is lacking.
So if this is important to you, then you will need to access each page individually to tweak the designs, which can be annoying if you can get past this setback, this is when the magic starts to happen. As soon as you are satisfied with the layout and that everything is working according to your requirements, your next step involves clicking on the "Create the Website" button to build your funnel. From here, BuilderAll will create all your links and pages into the applicable sections associated with the tool, which means you miss out on the step of having to go through the process manually.
Many users will appreciate the overall concept involved with the application, and even though the execution is not perfect, it will save you a significant amount of time.
Video Editor
The Video Editor in Builderall will allow content creators to produce high-quality animations, along with text, sound, and various other tools of the trade.
All while being able to publish on whatever channel or site you like.
Photo Studio
The Builderall Photo Studio, like the Video Editor, will allow people like us to edit photos and images with an extensive list of effects.
Additionally, you will be able to alter and manipulate the picture itself, its background, and practically do whatever it is you want with those images.
Design Studio
The Builderall Design Studio will let you design and edit breathtaking and beautiful images and videos for not only your website but for your product and service as well.
Builderall Image Spinner
While you are at it, why not create some attractive and encapsulating 3D images with Builderall's Image Spinner?
Floating Videos
Lastly, we have a floating video option. Now, speaking for myself, I probably would never use this option myself because I never found these kinds of additions fun or engaging to have.
 However, if you would like to have a video floating on a specific page for your website, you can design your video and install a pixel to it; thus letting your video be displayed on it.
As you can see, you are not left for want when it comes to design tools and functionality with your website.
Whatever it is you would like to work on, I am sure Builderall can accommodate it with the list of devices it has available.
On top of that additional feature, there is more; you can implement various services for your customers like discounts, daily/weekly deals, coupons, a simple and straightforward checkout process and so much more.
Not to mention you can also set up an affiliate program with Builderall if you are a part of their Builderall Affiliate Program via their Builderall Business Plan program, thus earning you even more money via any sales you make on your platform.
What do Other People Think About Builderall
Builderall like almost every other piece of software gets a mixed bag of reviews from people. I looked around the internet to get fair and balanced Builderall reviews so you don't have to.
On Trustpilot Builderall received an overall score of 3.5:
Here are some additional fair and balanced quotes I found on a Reddit discussion board:
(Builderall) is for the people who have a limited budget and also for those who don't have any blog or websites.
While compared to the click funnel, Builderall is cheaper(price starts at $9) and has many tools.
The Builderall dashboard interface is user-friendly, and a couple of weeks ago they updated the interface and server.
But the only problem which I am facing with Builderall is with their drag and drop pixel page builder. While creating the landing pages we need to adjust the elements manually for both mobile and desktop versions.
Builderall's flagship product the Drag and Drop site Builder is a great builder and is more than capable of catering to most businesses needs. You can build websites, funnels, blogs and membership sites.
The autoresponder is good despite having some deliverability issues last year and most of the other tools function as they should.
Some of the other tools such as the presentation builder and video editor are not great…
Clickfunnels makes it easier and quicker for you to create sales funnels, that's a fact. They focus on funnels so they are better at it.
Builderall is an affordable solution that has most of the tools any small business could need at a very affordable price.
Do they have all the bells and whistles of their overpriced counterparts? No!
But for $50 a month you are not going to get the functionality of 20 $5,000+ a month softwares combined.
Jet32123
Reddit User
As you can see Builderall overall is a good piece of software, but it is definitely not for everyone.
The best way to see if it is for you is to try out the free trial:
ClickFunnels at this stage is also a lot more successful when compared to BuilderAll, but it costs a lot more than the BuilderAll platform.
Builderall vs Squarespace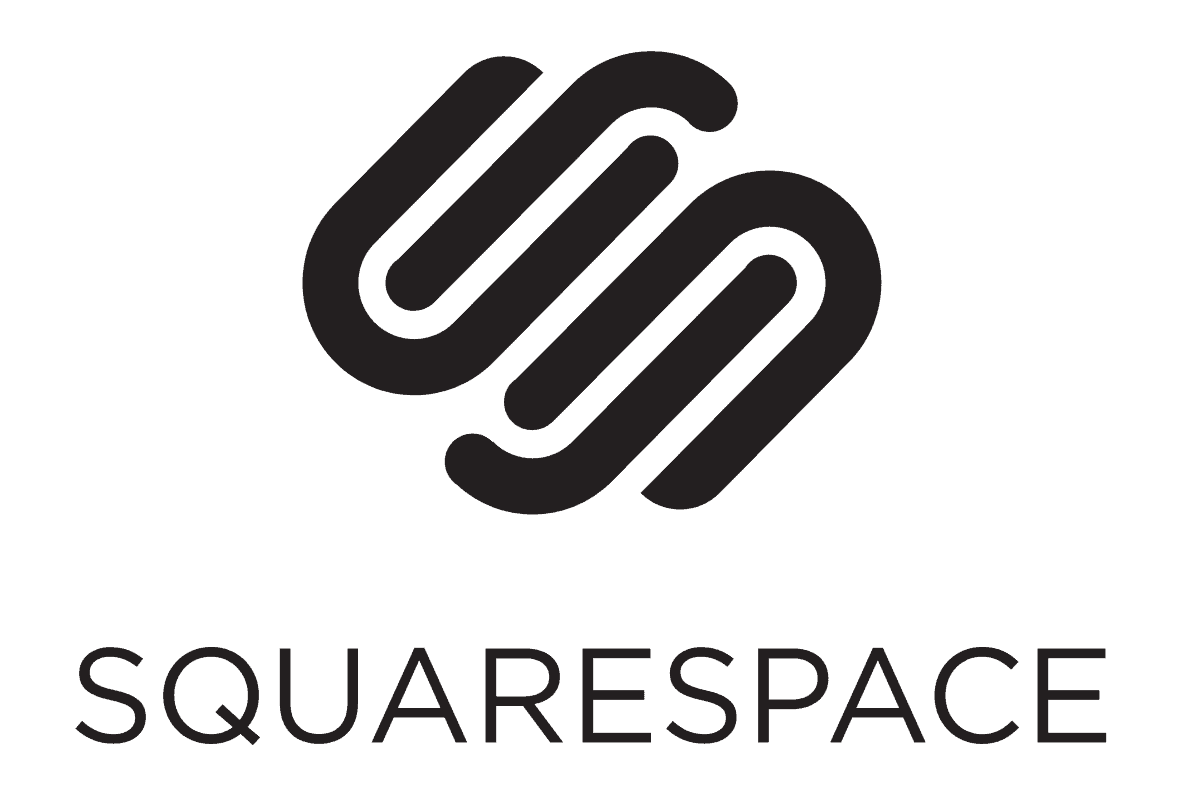 Squarespace is a top-rated and well-known website development and marketing program like Builderall.
It is, well, honestly perfect for those who do not know much about building and managing a website, with many of its features and functions simplified and labeled with clear and defining labels to help pretty much anyone create and stylize their website to their specifications and desires.
That is one of the reasons why Squarespace has gotten so popular and famous over these past few years.
Squarespace works in a way that practically anyone can start up a website with them, and it won't cost them all that much to do so.
What Do They Share In Common?
Both have easy to use website builders
You can easily create an online store with both services
What Are The Differences?
Squarespace is simply a website builder and it is perfect for those that just want an easy way to setup a simple website or online store and don't require any other features.
However Builderall comes with a whole host of features for more advanced online entreprenuers for email marketing, sales funnels and automation.
Thrive Themes Vs BuilderAll
Thrive Themes is focused on building Conversion Focused Plugins and WordPress Themes. Mostly, they share a similar mission when it comes to building conversion-optimized sites, but they use an entirely different platform.
What Do They Share In Common?
Thrive Themes and Builderall are focused on the conversion and design of websites.
Both come with a "drag-and-drop" feature in the page builder section of each platform.
Both come with page builders. The page builder on Thrive Themes is known as "Thrive Architect."
What Are The Differences:
Thrive Themes is not a stand-alone website builder. It is merely one of the software companies that create WordPress plugins and themes.BuilderAll is its own platform that comes with hosting so that you don't require any third-party website hosting.
ConvertKit Vs. Builderall
ConvertKit offers an ESP (Email Service Provider), while BuilderAll offers its own ESP, which is also known as an autoresponder called "Mailing Boss."
What Do They Share In Common?
They serve the same purposes when it comes to following-up with and collecting your subscribers or leads. What Are The Differences:
Mailing Boss is integrated into BuilderAll, while ConvertKit is one of the third-party software options
When you become a BuilderAll member, you can use Mailing Boss for free to a maximum of 10,000 subscribers, which is a good deal.
When using ConvertKit, it will cost $29 a month for up to 1,000 subscribers. For 10,000 subscribers, it will cost $100 or more per month.
LeadPages Vs BuilderAll
LeadPages is a tool that is similar to Thrive Architect and ClickFunnels. It offers a way to build sales funnels and landing pages, using the "drag-and-drop" feature.
What Do They Share In Common?
Leadpages and Builderall both build sales funnels and landing pages.
No coding is required, and they are both user-friendly.
What Are The Differences:
BuilderAll offers a lot more functions than Leadpages. However, the Leadpages drag and drop landing page builder is bulletproof and not as buggy as BuilderAll's builder.
Builderall vs Wix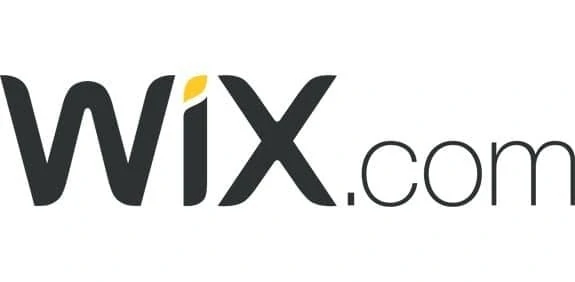 Wix is a powerful and streamlined website builder where people can craft and maintain stunning websites of their creation.
Wix is one of the most popular website creators, right up there with Squarespace.
What Do They Share In Common?
Wix and Builderall offers competitive pricing in a saturated market.
Both have templates
Drag and dropping capabilities.eCommerce-ready.
Both are eCommerce-ready.
What Are The Differences:
Wix, like Squarespace is only a website builder. So it is rock solid at building websites with it's drag and drop interface. But it does not provide the marketing tools that Builderall does.
In terms of pricing, Wix costs four-dollars a month (with Wix banner ads), or sixteen-dollars a month for the eCommerce package, with two other package tiers in the middle available for users.
Builderall Review Final Thoughts
Should you be using BuilderAll for your online business? For many users, they still prefer using ClickFunnels, even though this platform is more expensive.
However, for those in search of an alternative that is more affordable to Kartra or ClickFunnels, BuilderAll might be the next best option. If you decide to put your online company on the BuilderAll platform, it offers you the opportunity to save a lot of money. This is because you are not required to buy separate autoresponders, web hosting along with several other software-tool expenses. 
The affiliate program is also great, that offers you an incentive to develop your own affiliate team. It is true, there are a few mixed-up functionalities to BuilderAll, but there is also so much you are able to do when using this platform. It does require a bit of your time to learn how everything works.
Builderall 14 Day Free Trial