ClickFunnels is an all-in-one solution for creating sales funnels to help automate online (digital) marketing activities for your business. In this article, we will look more closely at what ClickFunnels is, how it can help you create sales funnels, and who the best candidates are for using ClickFunnels.
With ClickFunnels, you can create and manage your entire online store (sales pages). But in addition, create leads, build an email list, sell and collect payments, signup members, automate email marketing, and so much more.   Currently, there are approximately 336 thousand live sites that use ClickFunnels, which is a testament to the ease of use and the benefits that the software offers.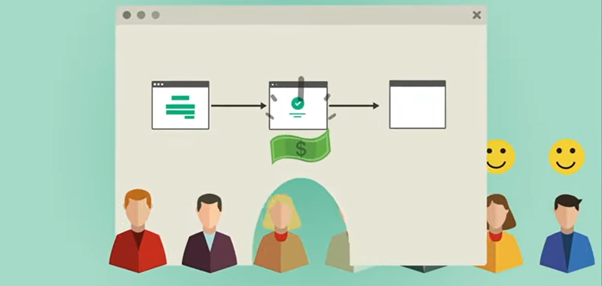 Building a brand online is not easy. If you are serious about making money online, you will need a proper solution to create a solid customer base for your business. Whilst most businesses choose to create a website, we're going to look at why creating a series of landing pages, sales pages, membership programs, and other types of marketing funnels is a better option to increase conversions and secure repeat business.
There's a lot to it. So, let's get started!
What is Digital Marketing
You have a great product, and you want to sell it. The problem is, how do you sell it?
In a digital world, savvy business owners know that you have to get online to stay ahead of the competition. That can be easier said than done, and before you can sell anything, you need to know how to get people to buy.
This is where digital marketing comes in. Digital marketing tools like social media, content marketing auto-responders, and follow-up emails, can all help you get your product in front of people and build a presence and a relationship. Using these strategies, you can build trust, buyer confidence, and social proof.
But knowing how to promote your product isn't enough. In today's online and fast-moving marketplace, you need to automate, and that means finding great software to help support your business.
This brings us to sales funnels and funnel building.
What is Funnel Building?
Funnel building is the process of creating marketing funnels that convert visitors into paying customers and ultimately loyal repeat business.
"The final goal is not to make a sale…. Instead, the goal is to create returning customers with lifetime value." - ClickFunnels
While there are a couple of dozen specific funnels that do a specific job, they broadly fall into the categories below:
Landing pages / Lead Funnels
Sales pages / Sales Funnels
Follow Up Funnels
Membership Funnels
Types of ClickFunnels
What Does a Landing Page/ Lead Funnel Do?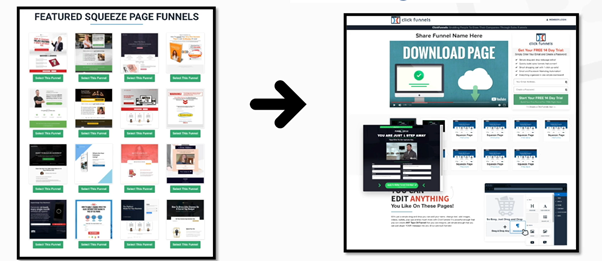 The landing page is usually the first interaction with a potential customer. At this point, they might just be browsing and may have come to your page from a Facebook ad or a social media post. 
The idea of the lead funnel is to grab their attention and find a way to get their email address. Once we have their email address, we've converted this passive interaction into a genuine lead.
Once you have leads, you can start building relationships and gaining customer trust to make sales.
What Does a Sales Page/Funnel Do?

The sales funnel is the customer journey through the sales process right through to payment. As people get familiar with your products and services, they start to develop trust and confidence to make a purchase (or take an action, e.g., call to make an appointment, fill in a form to get a quote, etc.).
You can incorporate upsells, downsells (increased average add to basket order value), and secure payment gateways as part of the sales funnel.
What Does a Follow-Up Funnel Do?
Follow-up funnels help to retarget customers to give them another chance to purchase.
These funnels usually include automated emails or marketing tools that you pre-set to trigger when a customer does something. For example, it could be an abandoned cart email or a promo sent to someone's FB feed when they've been browsing for something but didn't make a purchase.
It gives you another chance to reconnect and get the lead back into your sales funnel.
What Does a Membership Funnel Do?
Membership funnels are used to increase the number of customers who sign up for your newsletter, trial period, or subscription.
This part of the marketing funnel is absolutely critical! If you do this well, you'll start to reap real rewards.
Now that you can continue to market your products and services for FREE. You can make sales, launch new products, and set up member-only promotions without spending anything on advertising!
This is where you can increase lifetime customer value (LCV) and increase your revenue.
Who is ClickFunnels For?
ClickFunnels is ideal for anyone who:
Wants to create a product or service that can be sold online but doesn't know how to do it.
Wants to build an online presence quickly and easily without a web designer or developer.
Has a product or service that they want to sell and who wants to increase sales

What are ClickFunnels Used For?
Which Types of Businesses
It works great for online businesses, eCommerce businesses, OR bricks & mortar business owners who want to generate more sales through an online presence.
Here are SOME examples of who ClickFunnels is suitable for:
1. eCommerce Entrepreneurs
With ClickFunnels, you can create everything you need for your customers to experience a fully integrated shopping experience.
Set up landing pages, sales pages, and automated follow-up emails/autoresponders and integrate a shopping cart and payment gateways such as Stripe.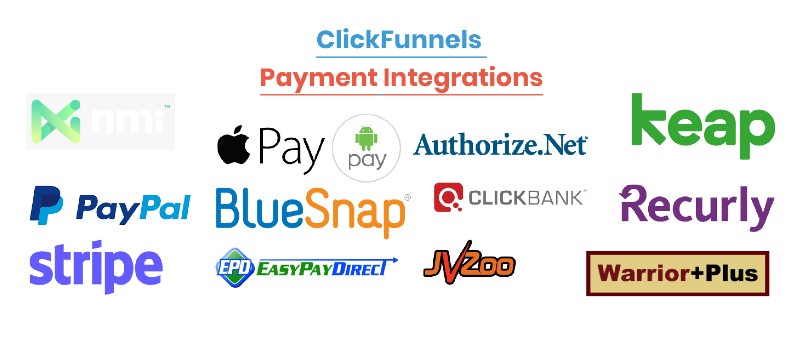 2. Bricks and Mortar Businesses
Physical stores with products and services can also create a quick online presence with ClickFunnels. There's no need for a website because everything can sit on the one ClickFunnels platform.
If you're a dentist, hairdresser, life coach, personal trainer, gym owner, tradesperson, etc.,  then ClickFunnels has pre-templated Funnels that can help drive more customers to your business.

The clever widgets or 'elements' have integrated tools to help automate some activities. E.g., If you're a hairdresser, you can have customers book an appointment and pay a deposit without ever having to call you or interrupt you while you're with another customer.
3. Affiliate Marketing
You can also use ClickFunnels to set up and manage an affiliate marketing program that encourages affiliate partners to make more sales on your behalf, and you reward them with commissions. All tracked and paid through ClickFunnels!

What to Sell With ClickFunnels
The products and services you sell can be simple, one-time services to recurring subscriptions. ClickFunnels can help you with all of this. Here are some of the ideas that you can use with ClickFunnels:
On-demand courses
One-time services like consulting or mentoring sessions
E-books and other digital products
Software packages
Tickets to events
Physical products / eCommerce products
And much more!
There are dozens of possibilities and reasons why to start funnel building! It's important to also remember that some businesses aren't necessarily selling anything online. Maybe all you want is to collect leads or get a customer to call you for a quote.
Do I Need ClickFunnels If I Have a Website?
A website alone is like an informational brochure. It's like having a shop without any salespeople there to help your customers through the buying process.
If you have a strong brand identity and loyal customers, you can go it alone (without using any type of sales funnel). But for most of us, some kind of marketing funnel will likely create a better Return On Advertising Spend (ROAS) and higher conversion rate.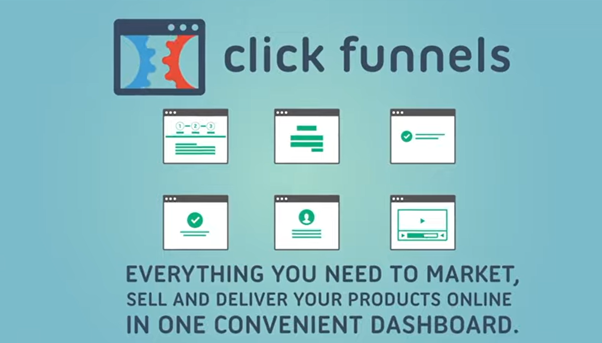 The better question is, 'Do I need a website if I have ClickFunnels?' The simple answer is NO. However, if you already have a website, e.g., WordPress, you can use integrations to run both a website and ClickFunnels in tandem. However, many users choose to switch and streamline operations and save on costs.
The ClickFunnels developers also encourage simplicity and say it's preferential to set up your online presence using only ClickFunnels.
There is enough functionality for most small businesses with the all-in-one funnel building, integrations, and widgets/elements. So our advice is to simplify and save on fees!
Final word
After reading this article, you should now understand ClickFunnels and marketing and sales funnels.
Even so, you may want to explore the software at your own pace. I recommend using the ClickFunnels 14 Day trial so you can start building sales funnels for free.
To find out more about the latest free trials on offer read our current article.
This is a low-risk way to try out how ClickFunnels works and test if the template funnels fit your business model.