We've done our homework to bring to your attention the SWEETEST ClickFunnels limited-time DEALS available right NOW! If you are on the hunt for a ClickFunnels FREE trial, then keep reading! And best of all, I'll show you how to get the deals completely risk-free.
Whether you are a brick-and-mortar small business owner or an online entrepreneur, we consider ClickFunnels one of the best sales funnel builder tools available. It's a diverse, fully formed, highly functional sales funnel software tool with end-to-end capabilities. Meaning you can:
Convert traffic into customers
Stay in touch with customers with follow-up emails
Establish a membership program for ongoing repeat business (Crucial)!!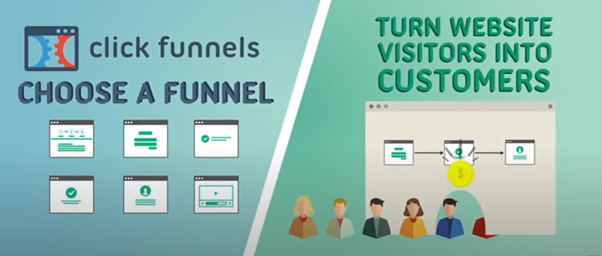 But even so, we understand that most new users like to try before they buy or, in this case, before committing to a monthly plan or annual subscription.
Currently, we're aware of two different FREE trial periods:
14 Day Free Trial
30 Day Trial 'Your First Funnel' Challenge
While 30 Days seems like the immediate best offer, the two offers are slightly different. Before jumping in with the 'Your First Funnel' 30 Day Challenge, you should consider what you're getting and if it will deliver on your expectations.
In the rest of the article, we'll look at the two offers, so you are informed and choose the one that best suits your needs.
What is ClickFunnels?
ClickFunnels is a powerful tool specifically designed to drive leads to your business.
Unlike a typical website (usually a digital information brochure), ClickFunnels looks like a website, but it has functionality as a sales and marketing tool that converts more traffic into sales and customers into repeat business.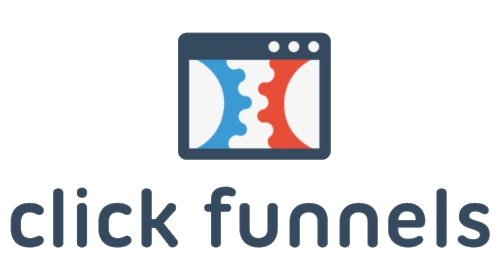 Top Rated Sales Funnel Softwares
Create Amazing Sales Funnels That will Convert Your Visitors Into Potential Customers
Try ClickFunnels for Free
There are a few sales funnel builder tools, but none offer a complete end-to-end experience quite like ClickFunnels.
Here are some features you get with ClickFunnels:
Funnel Templates and Easy Drag and Drop Customisation
Diverse Range of Funnels (Lead, Sales, Follow-Up, Membership)
Shopping Cart and Multiple Integrated Payment Gateways
​Email and Facebook Marketing Automation!
ClickFunnels Backpack - Run Smart Affiliate Programs 
A/B testing
Funnel Analytics
ClickFunnels Training (Funnel Flix, Blog, Video Tutorials)
ClickFunnels Support
And More!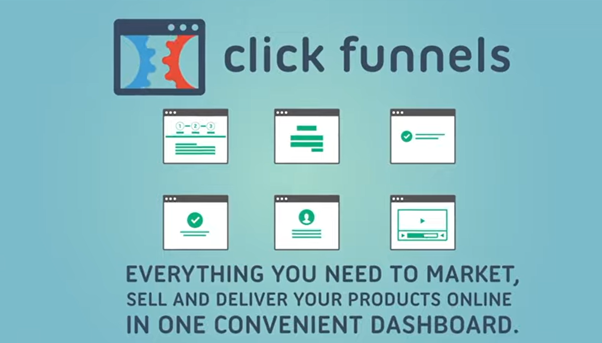 In fact, ClickFunnels comes with TONS of useful features to run an online business. Way too many to list here. If you want to learn more and find out about other similar products, read our full Click Funnels Review here.
Why Get a ClickFunnels Free Trial?
Well, firstly, who doesn't like FREE stuff?
We also recommend a free trial because ClickFunnels may not be the same fix to whatever problem you're experiencing. It's a NO risk way of dipping a toe in the water and testing out the software.
With so many features, integrations, and tools, you can use the FREE trial as a training period before you start using it properly and paying the subscription.
How to Get the ClickFunnels 30 Day Trial Membership
ClickFunnels has undergone some exciting changes recently. One of those changes has been to reintroduce a 30-Day Free Trial.
ClickFunnels has combined the 30 Day Free Trial period with the "Your First Funnel" challenge. (They used to do something similar with the One Funnel Away Challenge). The new challenge has live coaching events and is a practical guide to get you up and running.
This is for business owners and entrepreneurs who would benefit from step-by-step instruction on building lead-generating funnels and avoiding getting stuck, lost, or overwhelmed. The challenge is perfect for:
Newbies who HAVE NOT built and launched their first sales funnel using ClickFunnels (YET)
Or someone who created a ClickFunnels account but canceled BEFORE they launched their first funnel. 
How Does the ClickFunnels 30 Day Challenge Work?
The challenge is staged into two weeks of LIVE training and actions and a further two weeks where you get a chance to work on converting your leads into sales.
In WEEK ONE, you will learn how to do the following:
Create your FIRST "lead magnet" to attract your ideal customers
Identify your target audience
Build and launch a functioning email capture (lead) funnel so you can start collecting email addresses of your target audience and ideal customers
In WEEK TWO, you will learn how to build relationships with your customers:
Write and set up auto-responder emails
Continue collecting leads without using paid (PPC) ads!
Survey your customer lists and find out what they WANT
After the first 14 days, you'll have built your first funnel and have it live.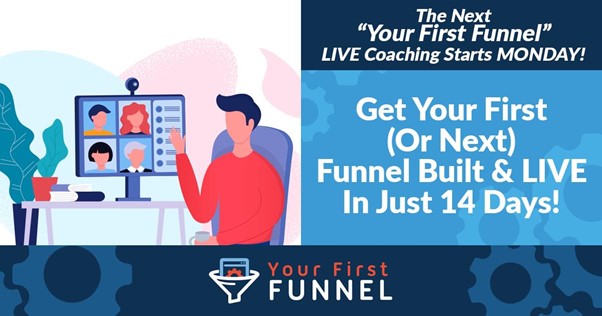 Weeks three and four are where you get to have fun with building sales funnels and other types of funnels and start seeing the potential of the online asset you've been building.
You are guided through the final two weeks with the '30 Days' Book, which comes included in the Your First Funnel Challenge.
All up, the entire 30-day challenge will equip you with everything you need to build a functioning (automated) money-generating funnel.
What's included in the 30 Day Challenge?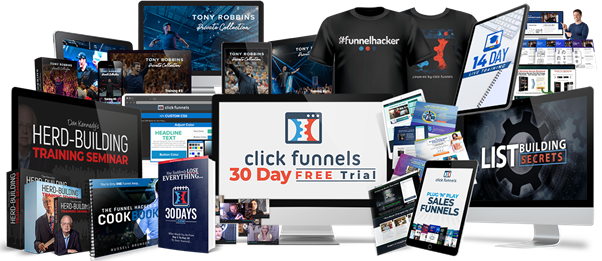 The ClickFunnels 30 Day Challenge is a kick-starter program stuffed full of value.
30 Day FREE trial period of ClickFunnels
30 Days of support. VIP access to a team of marketing experts
​30 Days book (physical copy) + Recordings
​Funnel Hacker Cookbook
​14 days of LIVE Coaching
​ Plug 'n' Play, Winning Sales Funnels
​Headline Generator Software
​ List Building Secrets Course
​Tony Robbins "Private Collection"
​Plus a bunch of other training and recordings.
Is the ClickFunnels 30 Day Trial Really Free? What's the catch?
Many people want to know if the ClickFunnels 30 Day Trial is legit. Is it really free?
Ok. So let me explain how it works.
In exchange for the 30 Day FREE trial of ClickFunnels, the live coaching, and all the training and materials, you pay $29.95 shipping for the hardcopy books and resources. That's it!

This isn't a scam. It is a typical ClickFunnels offer. Give something away in exchange for the shipping costs.
Is it strictly free? I guess not. But for the cost of the shipping, ClickFunnels claims that they are giving you over $8,745 worth of marketing secrets to get your first funnel launched and ready to start making money.
Is it really worth spending $29.95?….. That's wholly based on your perspective. If you create an ongoing income from the 30 Day Your First Funnel Challenge, you'd probably be happy to 10X or even 100X that amount.
If you do the challenge and don't make a dime, read on to learn how to get your $29.95 refunded.
ClickFunnels 30-day Free Trial
What happens in the Funnel Challenge doesn't work?
If you're still worried about shelling out $29.95 and you're not convinced that you can create a money-generating lead funnel, don't worry. CF has added a no questions asked
30-Day Money-Back Guarantee!!
You just email them, say you want your money back, and get the $29.95 refunded…..PLUS, you get to keep the hardcopy book and materials.
As I said, this is literally a ZERO RISK way of getting a ClickFunnels 30 Day Free trial. I can confidently say this is one of the few things in life that genuinely is WIN-WIN!
When Does the Deal Run Out?
The CF team hasn't specified an end date. They've just said there are 1000 spots, and once they're gone, there's no guarantee they'll continue the offer.
If you're not ready, then there's likely to be other deals that pop up in the future. For example, one of the previous offers was a 30 Day Challenge, including a ClickFunnels Trial Period that cost $100.
If you don't want to spend anything and just want to get a free trial, keep reading on for information on the 100% 14 Day FREE trial.
ClickFunnels 14 Day Trial - 100% Free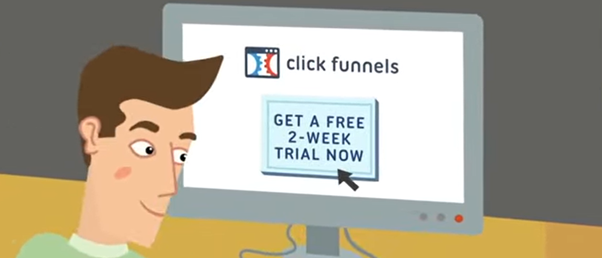 You can absolutely try ClickFunnels for FREE. The best option currently available is the ClickFunnels 14-Day Free Trial.
All you need to do is set up a free account. You'll need to give your name, email address, and credit card (no charges are made until after the trial period). If you choose not to go ahead with the software, then make sure you cancel before the 14 days are up!
Included in the first 14 days are all the tools and strategies you need to market, sell, and deliver your products online.
​Simple Drag and Drop Webpage Editor
​Quickly Build Sales Funnels That Convert
​Smart Shopping Cart With 1 Click Upsells
​Email and Facebook Marketing Automation
​Everything Organized In One Simple Dashboard
ClickFunnels 14-day Free Trial
What can you do with a Free ClickFunnels Account?
With your ClickFunnels free trial account, you can do everything someone can do on a basic plan.
If you want to make the most of your time with ClickFunnels, here are some cool things you can do to help grow your online business and create more income.
Generate Leads
Create simple lead funnels that quickly capture your visitors' email information, so you can follow up with them, even after they leave your page.
Sell Your Products
Create professional sales pages using pre-designed templated sales funnels to focus your traffic through to a shopping cart and from passive "visitors" into actual paying customers who want to buy from you.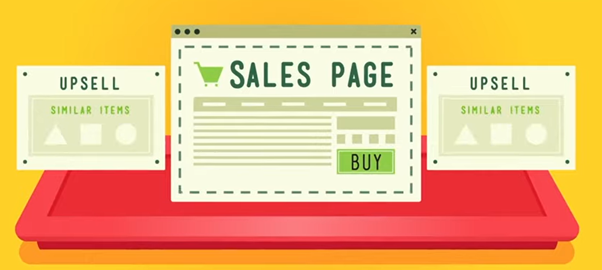 An important feature is the "1 click upsells", that can increase the basket value of each customer and grow your revenue!
Is there a ClickFunnels 60 day Free Trial?
There is currently no 60 Day free trial of ClickFunnels.
ClickFunnels currently only comes in the 14 Day and 30 Day free trial options that I've described above.
However, if you've heard there is a ClickFunnels extended trial and you don't mind being a bit sneaky, you can try registering for a 2nd free trial under a different email address. This easy hack will give you an extended trial period, BUT if you do this, you will lose all the funnels you built and have to start from scratch. So, it's probably not worth it.
Conclusion
Having robust high, converting sales funnels is a must-have tool for anyone who wants to sell online or grow a brick-and-mortar business. 
The 30 Day Trial 'Your First Funnel' Challenge is an excellent option for anyone new to funnel building and who would like step-by-step instruction. It only costs $29.95 and comes with a 30-day money-back guarantee.
ClickFunnels 30-day Free Trial
If you are more confident that you can go it alone, maybe have some funnel-building experience, or just don't have the time to commit to the 30-day challenge, then the 14 day FREE ClickFunnels trial may be the better option for you.
Either way, it's risk-free and an opportunity to assess if ClickFunnels can create new leads, generate ongoing sales from loyal customers and ultimately increase your revenue and profits!

I've given you two risk-free ways to try out ClickFunnels for free in this article. Below I've also included some common Frequently Asked Questions to help you decide which option is better for you and your business. Good luck with your funnel building!
FAQ
If I don't like ClickFunnels, can I cancel?
Yes, you can absolutely cancel without any question asked!
If you've subscribed to a plan, you can simply log in to your account, click on your account settings, and click "cancel my account".
If you're on the 30 Day Trial 'Your First Funnel' Challenge, you can just email to request the 30-day guarantee and refund of the shipping costs.
What happens after the 30 day free trial period?
At the end of your 30-day free trial, you'll automatically get enrolled into a monthly Platinum ClickFunnels subscription of $297/month. You can still cancel anytime or downgrade without any excuses needed.
What happens after the 14 day free trial period?
If the account has not been canceled before the free trial period, the credit card on file will be charged on day 14.
Can I downgrade from a Platinum Plan to a Basic Plan?
You can downgrade or upgrade if you're on a monthly plan. Just check what you get in each plan before making changes on a whim.
Select Account Billingfrom the profile menu.
Scroll down and click on Choose a different plan.
Choose the planthat you would like to downgrade to.