1. ClickFunnels
ClickFunnels is one of the best builders of sales funnel for beginners through to advance users. It's one of our favourite funnel building tools and exists simply to help webpreneurs host and build digital marketing funnels to sell more products. And believe us when we say it delivers.
Clickfunnels landing page builder, which you can use to design beautiful web pages without prior coding experience, comes with both landing page and full sales funnels templates. All you'll need to nail your designs is your creativity and passion.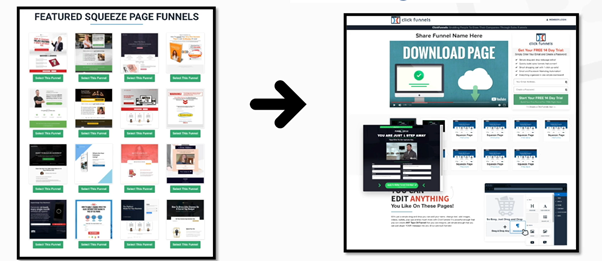 Unlike some of the funnel building tools, ClickFunnels has an inbuilt email marketing tool with different levels of functionality—the one available on the Basic plan will let you store your leads' contact details and send out email broadcasts. In contrast, the Platinum plan takes it a step further to let you set up automation so that your emails trigger based on certain preset conditions.
There's also a support button on your dashboard. If you ever need assistance, click on it to access the ClickFunnels help, where you can find the knowledge base or contact support.

We love ClickFunnels because it provides everything we need to sell online and is especially good for digital products.
We create our funnels on the platform, and in that funnel, we collect and store customer contact information, collect payments by card or PayPal, and deliver eBooks automatically. This way, we only need to worry about getting traffic to our landing page. Everything else is on automation.
This ClickFunnels demo is awesome, and it shows just how easy and fast it is to set up your sales pages, lead pages, and sales funnels. Check it out:
ClickFunnels Key Features
Drag and drop page builder
Sales funnels examples and templates
Email service provider integration
Unlimited monthly visits (Platinum)
Follow-up funnels (Platinum)
Affiliate tools (Platinum)
Even more, features are expected with the release of Clickfunnels 2.0.
If you're looking for user feedback, then there are plenty of credible ClickFunnels testimonials available to help you decide if ClickFunnels is a good choice for you.
ClickFunnels Pricing
ClickFunnels offers two pricing tiers—Basic and Platinum.
The Basic Plan is priced at $97 a month. You get up to 20 funnels, 100 pages, 20,000 visitors, unlimited contacts, 3 payment gateways, upsell and down-sell pages, one-click order bump, a plethora of software integration,  3 custom domains, order pages, all funnel types (sales, webinar, membership),  A/B split testing,  opt-in funnels, and unlimited members in your membership site.
The Platinum Plan, on the other hand, is priced at $297 a month. You get unlimited funnels, unlimited pages, unlimited visitors, unlimited contacts,  9 payment gateways, upsell and down-sell pages, one-click order bump, a plethora of software integration,  10 custom domains, order pages, all funnel types (sales, webinar, membership),  A/B split testing,  opt-in funnels, unlimited members in your membership site, follow-up funnels, visual email builder, autoresponder, email lists, Twilio integration, affiliate dashboard, priority support, and others.

We have used both the Basic and Platinum plans on ClickFunnels, and we can tell that both tiers are excellent.
However, spending $297 a month on ClickFunnels Platinum may not be a smart investment decision if you're just starting out, so you may want to consider the Basic plan initially. And while ClickFunnels is excellent for both digital and physical products, you stand to gain more from the platform if you sell more than a single product. Businesses with up to a dozen or more products often benefit the most because they can leverage more use of its features.
2. Kartra
After ClickFunnels, our next favorite sales funnel builder is Kartra. Granted, Kartra is not as established as ClickFunnels, but if there's anything we know about the internet, it's that newbies and disrupters can often come out on top. 
Besides the landing page builder and other general features you'd find on a website builder, there are two features on Kartra that have kept us glued to it. They are Kartra videos and Kartra Helpdesk. You can read in detail more about these features in our Hustle Life Kartra review article.
On Kartra, you can host your video courses without the fear of outsiders having free access to them, and you also don't need to bother about how to embed videos from 3rd party sites like YouTube and Vimeo anymore.
The Helpdesk will help you create a customer support interface from which your customers can reach and get help from your support team. You can offer email and Kartra live chat support, courtesy of this feature, and create content for your FAQs area.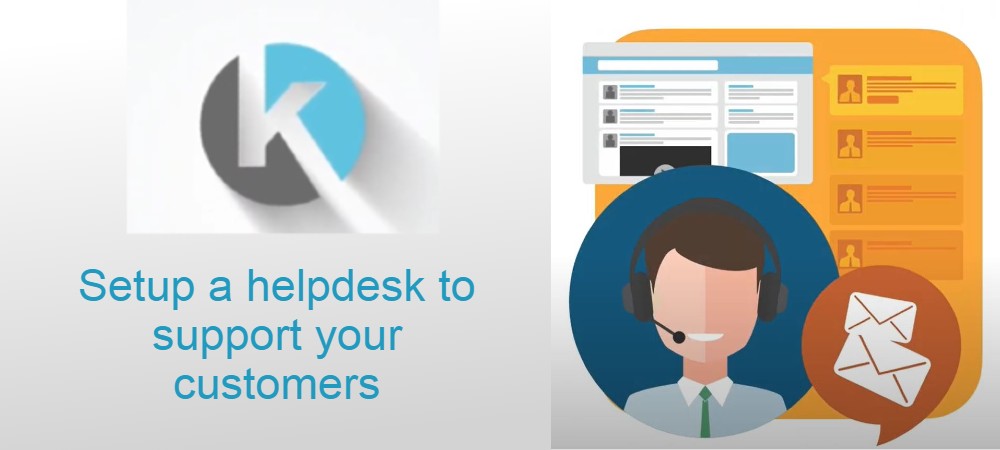 Kartra's in-video CTAs are also very effective for conversion within video sales letters. These two features are where Kartra beats ClickFunnels, in our opinion.
Kartra Key Features
Drag and drop page builder
Video hosting with in-video CTAs
Email service provider integration
Kartra Pricing
Kartra's services are offered in 4 pricing tiers—Starter, Silver, Gold, and Platinum.
The Starter Plan goes for $99 a month and comes with some really awesome features. You can store up to 2,500 contact information and send up to 15,000 emails in a month. It also lets you connect 1 custom domain and gives you 50GB bandwidth for storage. This plan is great for new businesses that want to keep their expenses at a bare minimum. If you purchase this plan, be ready to upgrade as soon as your business grows.
The Silver Plan takes things further by increasing your lead limit to 12,500. It lets you connect up to 3 custom domains, but every other feature—emails, bandwidth, pages, videos, etc.— is unlimited. This is our favorite plan, covering everything we need for $199 a month. It's a huge leap from the price of the Basic plan, but it's also a huge leap in features.
Next, we have the Gold Plan, which costs $299 monthly. With this plan, you get a maximum of 25,000 leads and 5 custom domains. Every other feature after those is unlimited.
Finally, we have the Platinum Plan, which costs $499 a month. This plan is perfect for successful businesses with a vast contact information base to manage and selling several products. You can get up to 50,000 leads and 10 custom domains with it.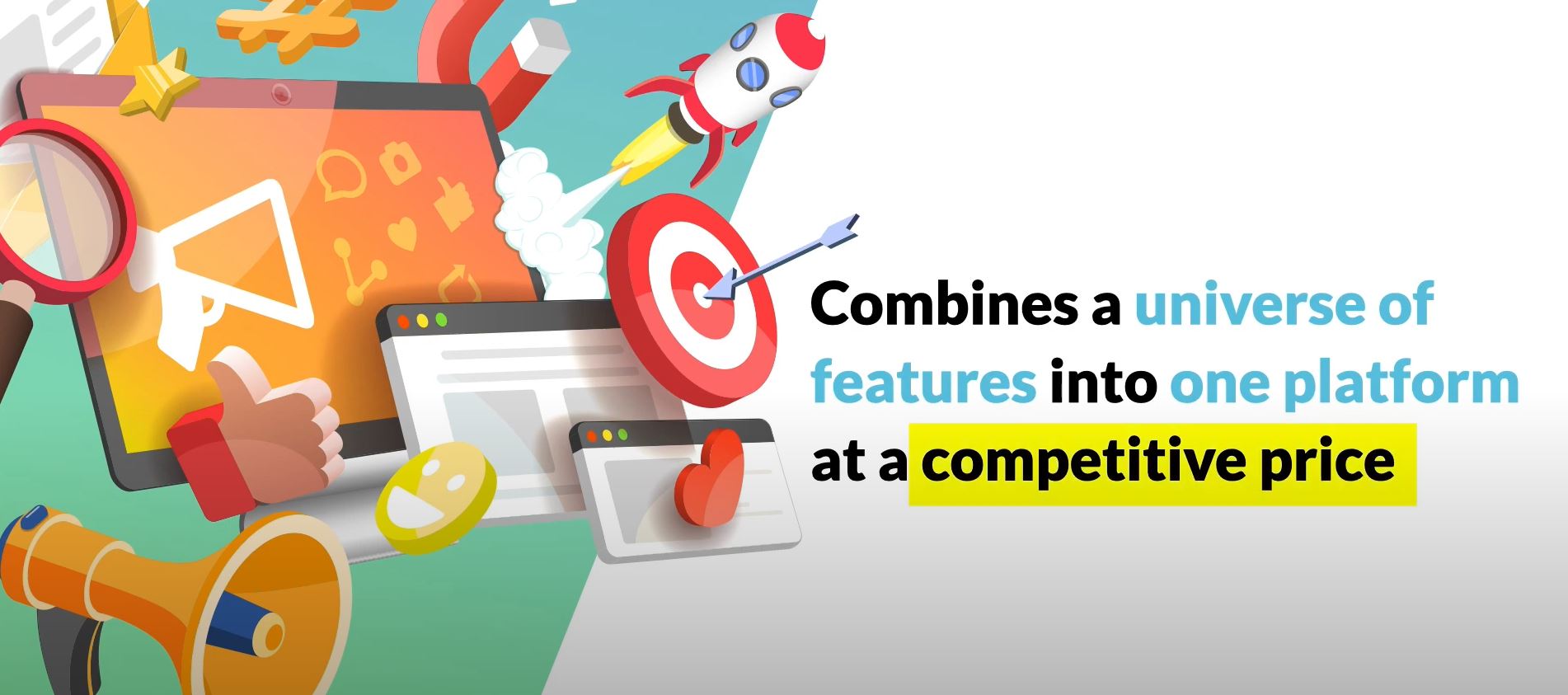 In our experience, the best plan for SMEs is the Silver plan because it gives you up to 12,500 leads which you can't exhaust too soon, 3 custom domains, and every other feature is unlimited. As your business grows, you can easily upgrade to a higher plan.

LEARN HOW TO TRANSFORM AND GROW YOUR ONLINE BUSINESS TODAY!
3. Leadpages
Next to go under the microscope is Leadpages, which started out as an ordinary landing page builder in 2012. But it has since grown to expand its features to offer more services like complete website creation, payment gateway integration, automatic delivery of digital assets, etc. It also offers conversion optimization tools like the Lead Meter, pop-ups, and one-time order bumps.
Unlike ClickFunnels and Kartra, though, most of the additional features you get on Leadpages are through integration, not inbuilt on the platform. For example,  Leadpages email integration includes ActiveCampaign, GetResponse, and others.
But while you won't have access to email automation tools on Leadpages like you would on ClickFunnels and Kartra, you get to pay less here. But we'll get to Leadpages pricing a little later on.
Leadpages Key Features
Drag and drop website builder
Drag and drop landing page builder
Mobile responsive full website templates
Mobile responsive landing page templates
Unlimited traffic and leads
Lead meter for conversion optimization
Free custom domain on annual plans
Email service provider integration
Checkout with Paypal or card (Pro plan)
Unlimited A/B testing (Pro plan)
Leadpages Pricing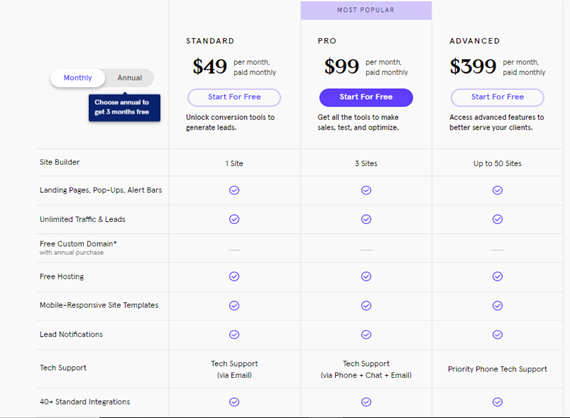 Leadpages has 3 pricing plans to cater to the different needs of different businesses.
The Standard plan goes for a measly $49 per month, and you have access to everything Leadpages offers except online checkout and unlimited A/B testing. Also, you're limited to creating just one website, and you can only receive tech support through email. But you still get unlimited traffic and conversions. This plan is suitable if you already have a working sales process and would only like to build landing pages for your products.
The Pro plan, which could be seen as the equivalent to ClickFunnels' basic plan and Kartra's Starter plan, costs $99 a month, and this time you get online checkout and unlimited A/B testing; along with the capacity to host 3 websites and receive tech support via chat, phone, and email. This plan should be okay for you if you sell digital assets like ebooks for a fixed one-time price.
The highest plan is the Advanced plan, and we consider this most suitable for agencies and professionals that build and manage landing pages and websites for different clients. With it, you can host up to 50 websites, receive priority tech phone support, and everything else available on the lower plans.

TURNING CLICKS INTO CUSTOMERS
4. Unbounce
Unbounce is a direct competitor to Leadpages, considering they are both designed for building landing pages. However, Unbounce lacks one feature found on Leadpages—the website builder—which gives Leadpages a more decisive competitive advantage.

Now, you're wondering why it's on this list, then. Unbounce also has one (or two) unique features we are particularly impressed with.
In 2021, the team behind Unbounce introduced artificial intelligence into its system, and now it has Unbounce Conversion Intelligence™. This comes with features like the Smart Builder, which is the AI-assisted drag and drop page builder, the Smart Traffic, which is sort of an AI-assisted A/B testing tool (but more), and the Smart Copy, which can auto-generate copy for your Unbounce pages.
Still, in the Beta stage, the Smart Builder speeds up your design process by recommending a layout that has been reported to perform well for your industry and campaign goals.
The Smart Traffic tool analyzes your traffic and decides which demographics convert better on a particular variant of your landing page. Then it sends users from that demographics to the landing page where they're most likely to convert
The Smart Copy tool was so named after Unbounce acquired a copywriting tool called Snazzy AI. With it, you can generate copy for your landing pages within minutes. You can also use a Chrome extension to rewrite or expand copy on the go.
Honestly, even with these fancy AI features, we'd like it better if Unbounce pages were a bit more colorful in the backend. It's just a bit ordinary and unexciting to use.
Unbounce Key Features
Stock photos from Unsplash and Pexels
Over 100 landing pages templates
Payment gateway integration
Email service provider integration
Unbounce Pricing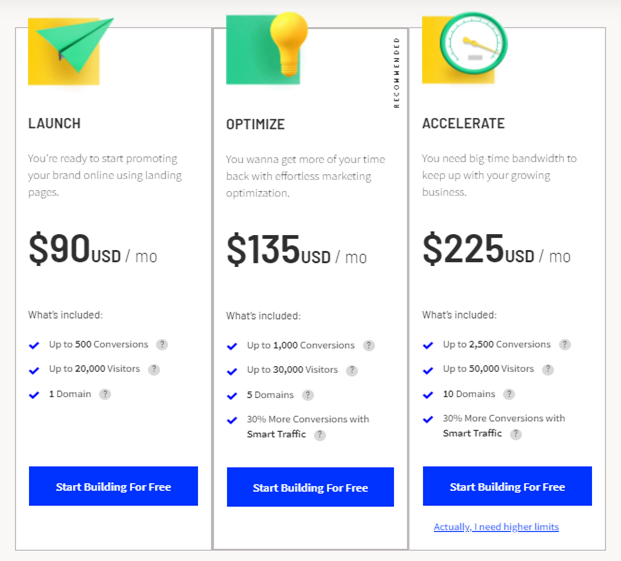 Yeah, we know what you're thinking. Unbounce is not a cheap digital marketing tool. But there are at least 4 plans to choose from: Launch, Optimize, Accelerate, and Concierge.
With the Launch plan, you're limited to 1 domain, 500 conversions, and 20,000 visitors, irrespective of how many landing pages you have running. And it goes for $90 a month. You still get to use checkout integrations with this plan.
The Optimize plan bumps your limits to 5 domains, 1,000 conversions, and 30,000 visitors. And it goes for $135 a month. You also get SmartTraffic, which is not available in the Launch plan.
For the Accelerate plan, the Unbounce cost is $225 a month, giving you up to 10 domains, 2,500 conversions, and 50,000 visits. And you also get access to SmartTraffic.
Now, if you should click on "Actually, I need higher limits," you will be redirected to the page that gives information about the Concierge plan. With this plan, you can discuss limits with the company and receive hands-on expert support. The price ultimately depends on your needs.
If you already have an Unbounce account and are trying to upgrade or downgrade from within your dashboard, you will see this page: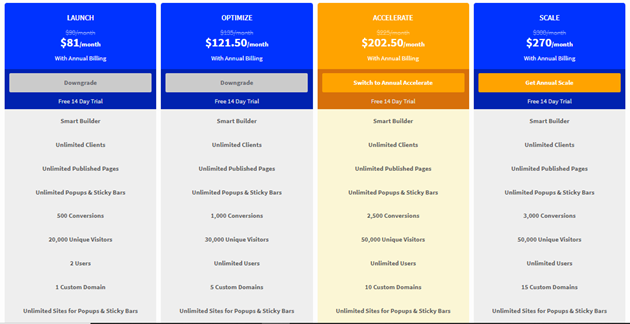 Right there is a plan named Scale. The only difference between this and the Accelerate plan is that it gives you 3,000 conversions, 15 custom domains and costs $300 a month. You save 10% if you pay annually on any of the plans.
Get 20% Off An Annual Subscription
5. GrooveFunnels
GrooveFunnels qualifies as the cheapest funnel builder on this list because it has a free-for-life plan! That's right. Not a free trial period. It's actually FREE for life. Or, at least, for as long as the geniuses behind the platform continue to feel so generous. LOL!

Groove is also an all-in-one digital marketing solution that you can use to build funnels like lead generation sales funnel, host independent pages, build websites, store prospects' contact details, send out emails, etc.
Like all the other sales funnel builders mentioned, Groove sports a drag-and-drop page builder and several modern landing page templates.
Unfortunately, some of those features are still 'under development', and several users have complained about bugs, sluggish support, and other issues. However, all is not lost. We believe that by the time GrooveFunnels is entirely out of the development stage, it will be a fantastic tool and one to rival ClickFunnels and Kartra. But for now, it's potentially a cheaper option.
GrooveFunnels Key Features
Drag and drop page builder
GrooveFunnels Key Features
We mentioned earlier that GrooveFunnels has a free-for-life plan. Well, that's where it starts. It's a basic plan with some limitations, so they also offer an upgrade to a Starter or Pro Plan.
For The Free plan, you get up to 500 contacts, 2,500 monthly emails, 1 domain, 25 pages, 5 videos, payment gateway integration, unlimited products, and unlimited eCommerce stores. But you will have to pay 3% on your sales.
For the Starter plan, which costs $79 per month, you get up to 5,000 contacts, 50,000 monthly emails, 5 domains, 250 pages, 50 videos, and everything else is unlimited, except Automated Webinars, which are not available at all. You also won't be paying the 3% platform fee when you make a sale.
For the Pro plan, GrooveFunnels cost $239 per month and gives you everything unlimited: pages, funnels, emails, videos, you name it. Except for Contacts, which has a limit of 30,000.

Get access to Grooves suite of 18 Apps and transform your business today!