ClickFunnels 2.0 - FYI!!!
Please note: the following article generally relates to the ClickFunnels Classic product.
If you're looking for ClickFunnels 2.0 pricing then go to our recently updated Clickfunnels 2.0 Pricing Plans article.
For a complete ClickFunnels 2.0 review with all the pros and cons and our best recommendations, we suggest you get the latest info from our ClickFunnels 2.0 Review. 
ClickFunnels Classic - Read on!!!
In this article we will look at the ClickFunnels Pricing plans and understand the features included, so you can choose the best plan for your needs. You can also read the full Hustle Life Clickfunnels Review for more information.
If you've gotten this far in your assessment of ClickFunnels, then you'll already know that it is one of the best sales funnel builders available.
Why Use ClickFunnels?
The main reason that ClickFunnels gets a thumbs up from our team is the end-to-end functionality and the ease of having all our individual marketing funnel components in one place. It cuts out the clunkiness of having multiple pieces of software and makes funnel building seamless.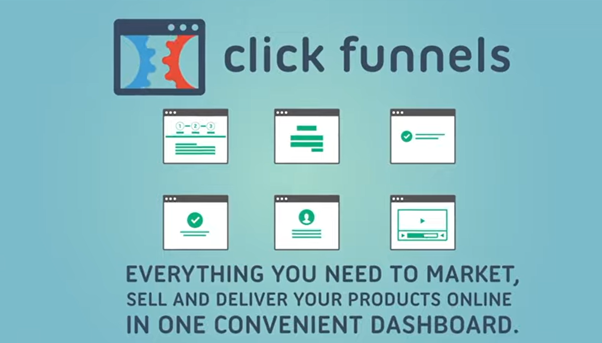 ClickFunnels also helps you save more money by giving you an all-in-one tool that provides a Website Hosting Platform, Landing Page Builder, Email Autoresponder Software, Split Testing Software, an Affiliate Management System, and even more.
Of course, all things are not created equal, and the two main pricing plans (ClickFunnels Starter and ClickFunnels Platinum) offer different features and are suited to different customers. So, let's take a closer look.
How much is ClickFunnels Pricing per Month?
ClickFunnels pricing 2023 currently stands at:
Starter Plan – $97 per month
Platinum Plan  – $297 per month
ClickFunnels Starter Plan Features
The starter plan is $97 per month and comes with almost all the core features but with some limitations and restrictions. For example, you get the full suite of sales funnel-building capabilities but can only have 20 active funnels at any one time and 200 landing pages.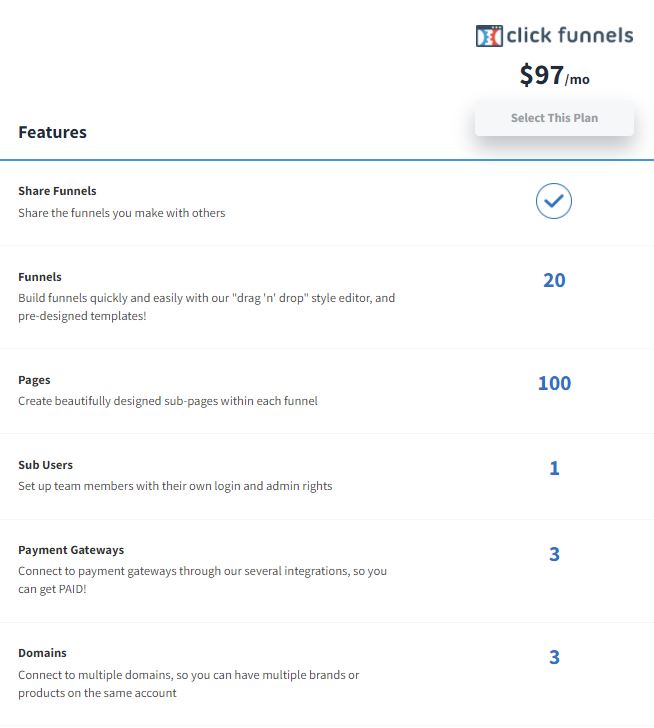 If you don't necessarily need all the bells and whistles or a fully loaded plan, then with the ClickFunnels Starter, you can still:
Build great funnels,
Create engaging landing pages,
Accept secure payments
Sign up members for your newsletter and offers
Access sales analytics
Run split testing campaigns
If you're a small business with limited products or services, then the option of a more affordable ($97/month) plan will likely be a good choice.

What's missing from the starter plan?
The Starter Plan has most of the core ClickFunnels components. However, there are a couple of notable missing features:
Actionetics for Followup Funnels and Email Marketing
Backpack
These additional features allow you to create advanced follow-up funnels (Actionetics) and affiliate programs (Backpack).
Followup funnels and email marketing are essential for creating a relationship with your customers and building your repeat business.
Without Actionetics to manage your followup funnel, you can still use one of the Email Autoresponder Integrations (use a third-party solution such as MailChimp, GetResponse, ActiveCampaign, Salesforce, and Drip), but this means you'll need a separate subscription for Customer Relationship Management (CRM).
Backpack is used for building an Affiliate Program. If your business is already big enough to be adding an Affiliate Program, you'll likely need the Platinum Package anyway!
You can read more about Actionetics and Backpack below.
ClickFunnels Platinum Plan Features
The Platinum Plan is a fully loaded, all-inclusive package. It has end-to-end capabilities and allows users to create complex automated sales funnels.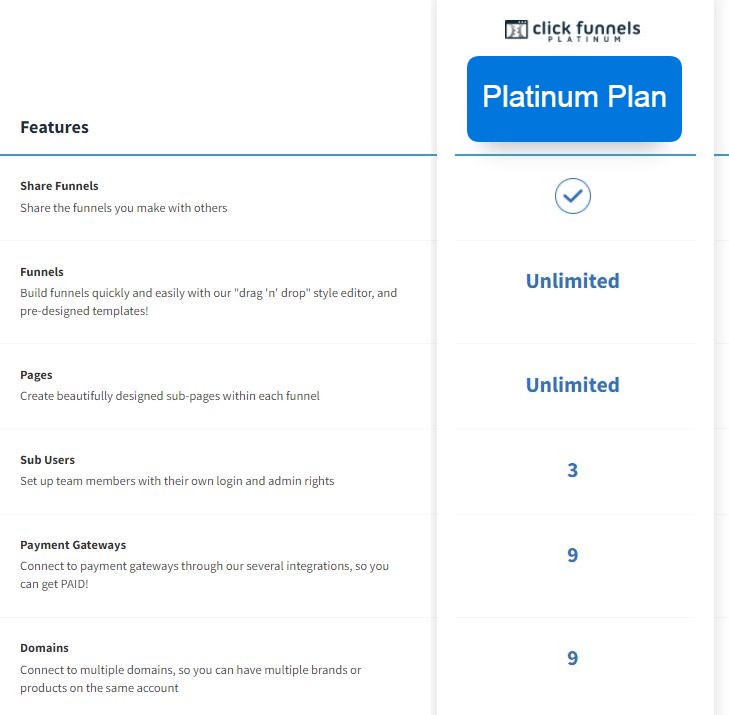 If you've stepped up your eCommerce business and have multiple products or services on offer, and require multiple domains, the Clickfunnels Platinum Plan will cover all your bases.
The Platinum Plan comes with unlimited funnels, unlimited pages, 9 domains, full access to all Funnel Flix videos (training and funnel hacking), the all-important Actionetics and Backpack, and a bunch of other deal sweeteners and extra features.
Is Clickfunnels Platinum Worth it?
Russel Brunson has undoubtedly tried to cram everything into the Platinum Plan. In fact, before 2022, many extras were only available as part of the Secrets Masterclass Plan (costing $997). Lucky for us, this high-ticket plan seems to have been scrapped, and Platinum users now reap the benefit.
I've expanded on some of the Platinum inclusions below.
Actionetics is an email marketing suite that allows you to interact with your leads and customers and send emails directly from your dashboard. This Customer Relationship Management tool includes: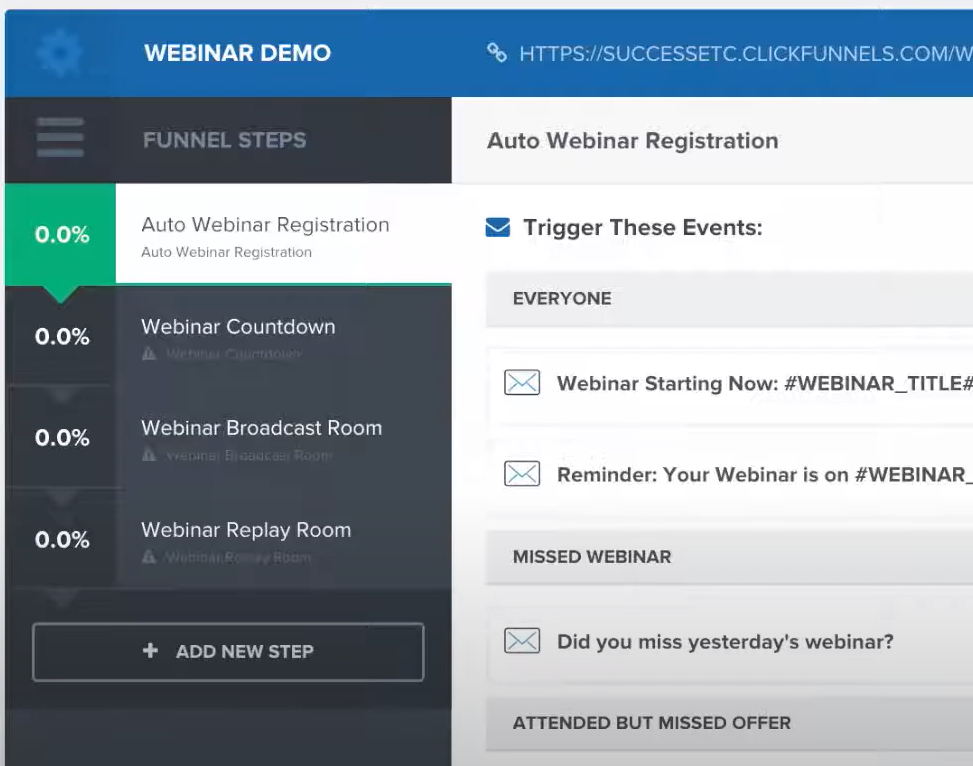 Contact List Segmentation
Unique Social Contact Profiles
Advance Email Autoresponders and Sequences
Text Message Step Building
Actionetics Email Broadcasts
Marketing Automation Sequences
Collecting and Managing Subscribers
Advanced Drag & Drop Email Editor
Analytics and Performance Tracking
BackPack is an affiliate sales management system. The suite gives you total control over your very own affiliate program: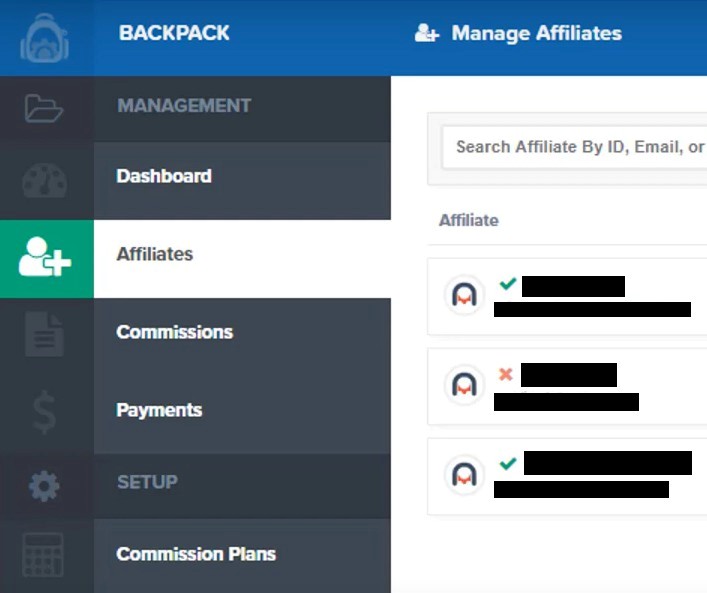 Send offers to your affiliates
Create affiliate commission structures
Track customer conversions
Track and pay affiliate commissions
Real-Time Coaching and Funnel Hacking: These are live sessions where you build your funnels from start to finish as a coach guides you step-by-step through the process.
Clickfunnels Funnel Flix Platinum:  When you choose a ClickFunnels Platinum Plan, you'll get access to the PLATINUM section inside Funnel Flix (a vault containing the entire training library). Training doesn't just cover setting up ClickFunnels but includes business modules, marketing systems, sales strategies, copywriting, and more.
There are 20+ additional training videos and challenges that offer a broad range of business strategies to help build your enterprise. Some of the inclusions are: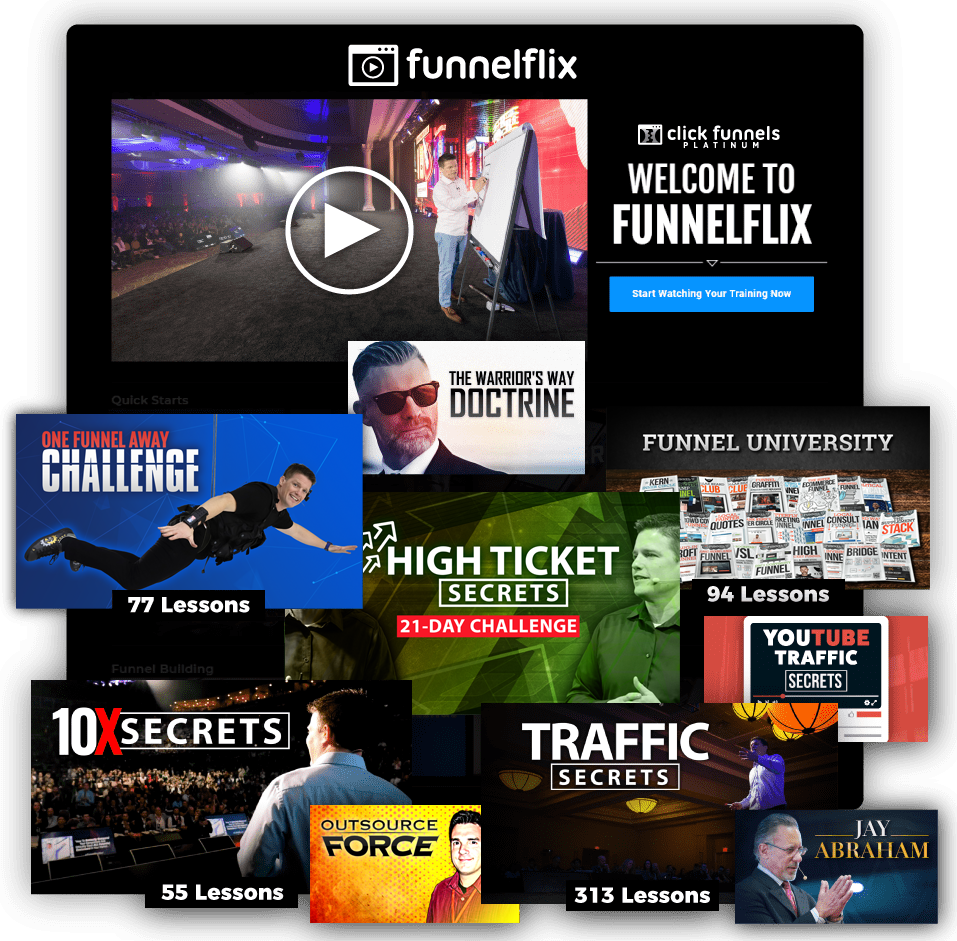 Tony Robbins Private Collection: World-renowned business Strategist, Tony Robbins, provides transformational coaching to help you achieve excellence in your life.
One Funnel Away Challenge: Expert funnel builders help you build and launch a funnel in just 30 Days!
10X Secrets: A sales masterclass showing you how to make record sales
Traffic Secrets: Learn how to find your audience and get them hooked. Master FB marketing, Podcasting, Google Analytics, and just about anything to do with traffic and conversions.
The Platinum Plan is suited to larger-scale businesses and offers a complete marketing funnel software solution.
BUT. Is it worth $297/Month? Look at it this way. If you can reach just a handful of extra customers or make just a few additional sales each month, the software will pay for itself. PLUS, you get the added benefit of automating a bunch of processes to free up your time.
We also wait with bated breath for ClickFunnels 2.0, which promises to step up and give users a better, more functional, and faster software solution with even more capabilities.
Our Top 5 Reasons Clickfunnels is One of the Best Sales Funnel Builders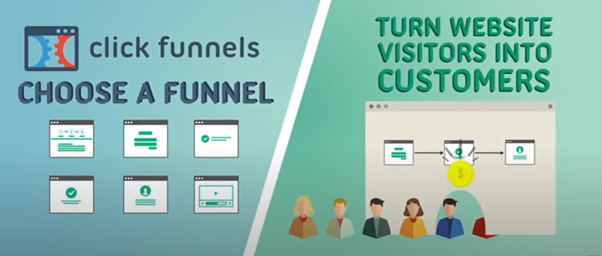 #1: The software comes with many pre-built funnels ready for customization. You can either use one of the many free funnels or purchase one in the ClickFunnels marketplace and use it on your custom domains.
#2: It has a drag-and-drop user interface that allows you to create attractive pages without playing around with clunky code. That's cool, right? It's a reasonable option if you don't have a knack for coding or programming skills.
#3: Create a funnel and sell your product in less than twenty minutes with the software. Since ClickFunnels is an all-in-one platform, you don't need to waste money buying other marketing tools like web hosting, email marketing tool, or landing page builders.
#4: ClickFunnel Platinum Suite comes with an email automation tool called Actionetics and an affiliate management system known as BackPack. Actionetics was created to perfectly replace your email autoresponder software by offering a business email marketing automation service without using a third-party service. BackPack helps you handle the affiliate program for your product. It helps you smoothly track conversions from your affiliates.
#5: There is an online community of ClickFunnels users known as Funnel Hackers on Facebook. The official ClickFunnels Facebook group currently has over 260K Funnel Hackers. It is a great place to share relevant and valuable tips and business strategies on funnel building and online marketing.
How to get Clickfunnels for FREE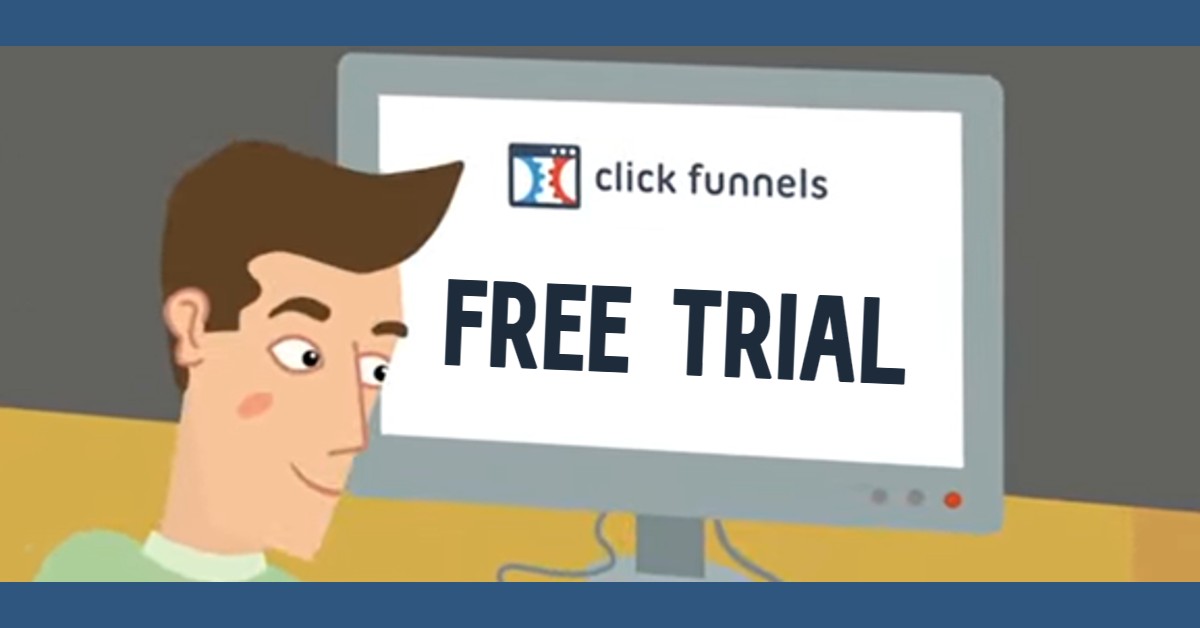 You can try ClickFunnels for FREE using their 14-Day Free Trial.
You'll need to set up an account and provide a credit card (no charges are made until after the trial period). If you choose not to go ahead with it, make sure you cancel before the 14th day!
For 14 days, you'll get access to the software suite and be able to build funnels, market, and sell your products online.
There is also a 30 Day Trial available. You can read more in our Clickfunnels Free Trial 30 Days article.

How to Get a ClickFunnels Discount

The best way to save money on your subscription is to pay for an annual membership upfront. There are two Clickfunnels annual pricing options:
Basic Plan Annual Plan - SAVE $97
Platinum Plan Annual Plan - SAVE $594
These savings equate to a substantial 20% discount. But our advice is to only jump on this deal once you're confident that you will be a longer-term user of ClickFunnels.
Clickfunnels Pricing: How do you get the Best Deal?
The two main ClickFunnels plans we've talked about in this article seem to go from one extreme to the other. The Starter Plan falls short and may require you to integrate a third-party CRM or email marketing tool.
While the Platinum Plan seems to be so jammed packed that it would take several years to fully appreciate and use all the features and bonus inclusions!
It would be great if there was some middle ground, but for now, these are the current Clickfunnels Plans for 2022. The best deal will be what fits your business:
If you are a small business owner and just need to have a simple, easy-to-use sales funnel builder with great templates and drag and drop functionality, then the basic monthly plan for $97 will probably be the best choice.
Suppose you're running a larger business and want the ease of an integrated CRM solution and potential to build an affiliate program. In that case, the ClickFunnels Platinum Plan includes a lot of hidden value.
If you're unsure, you can switch plans up or down or even stop your subscription altogether.
In this article, we've reviewed the current ClickFunnels Pricing Plans (Starter and Platinum). The plans come with different benefits, and you should now be more informed about what each plan has to offer and what might suit you best.
August 15, 2020 Update: Unfortunately, due to the recent ClickFunnels pricing update, Clickfunnel's $19 month plan is no longer available.
The only way to get the ClickFunnels suite for discounted pricing was through its $19 per month Sharefunnel plan.
It was a little known way to get a taste of ClickFunnels without paying the full price.
Obviously, a lot of the features were not included in this pricing plan, but you did get to use it and test it out past the 14 day trial period.
Back when the Secrets Masterclass first came about according to Russell Brunson there were approximately 787 ClickFunnels users that had earned a 'Two comma club' award out of over 100,000 users of the platform.
That is approximately 1% of the total users of ClickFunnels. That means 787 people have made over $1,000,000 of sales using Clickfunnels.
Pretty amazing if you ask me.
So in Secrets MasterClass Russell Brunson put together training to show and teach the exact blueprint that was working for the top 1% of ClickFunnels users.
The Secrets MasterClass training reveals three key secrets:
The Funnel Secret
The Traffic Secret
The Conversion Secret Secret
Get the Secrets Masterclass current information including any plans, packages, bonuses, and discounts available.
Check out the ClickFunnels 2.0 pricing plans right here and see what you get for your money and how it can work for your business.
If you are interested in knowing more about Clickfunnels 2.0 we have a great article covering all the pros, cons, and questions that you may have.
This used to be an option once offered. Now however both of the Clickfunnels pricing options include a level of access to funnelflix.
The Starter Plan offers SOME access while the Platinum Plan gives full access to the funnelflix collection