In this article we look at the WallySmarter pricing plans, the inclusions and pros & cons. This article details:
The different WallySmarter pricing plans.
The pros and cons of each plan.
How to choose the plan that's right for your business.
How to save money on a WallySmarter subscription.
WallySmarter: A Suite of Walmart Seller Tools
What is WallySmarter? WallySmarter is set of tools to help Walmart 3rd party sellers beat the competition. The suite of tools can help with:
Finding best-selling Walmart products

Targeting profitable products

Walmart keyword analytics

If you want to sell online as a Walmart 3rd party seller, then this is the tool that uses a groundbreaking algorithm and has THE most accurate data.

Carbon6 has recently acquired WallySmarter, and they claim that WallySmarter is unbeatable and has the most comprehensive and accurate data and insights for selling on Walmart.com
Want to understand what does WallySmarter do and what is WallySmarter used for? Then read my WallySmarter review article.
Why Use WallySmarter?
Is WallySmarter good for selling on Walmart? The simple answer is yes! To understand if WallySmarter is going to be worth it for you, then you need to answer these questions: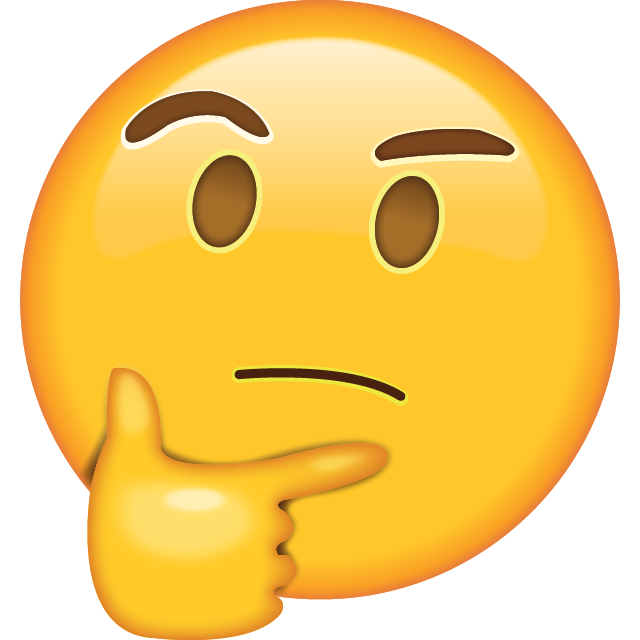 Do you want to sell on Walmart.com?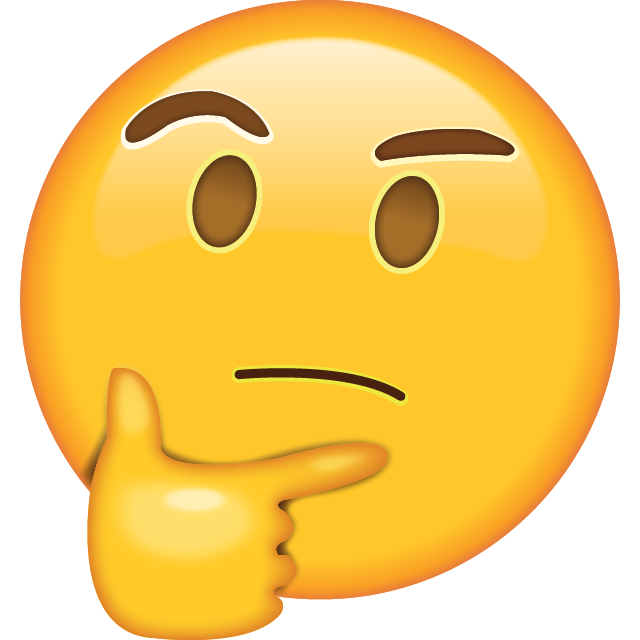 Do you need to find profitable, best selling Walmart products?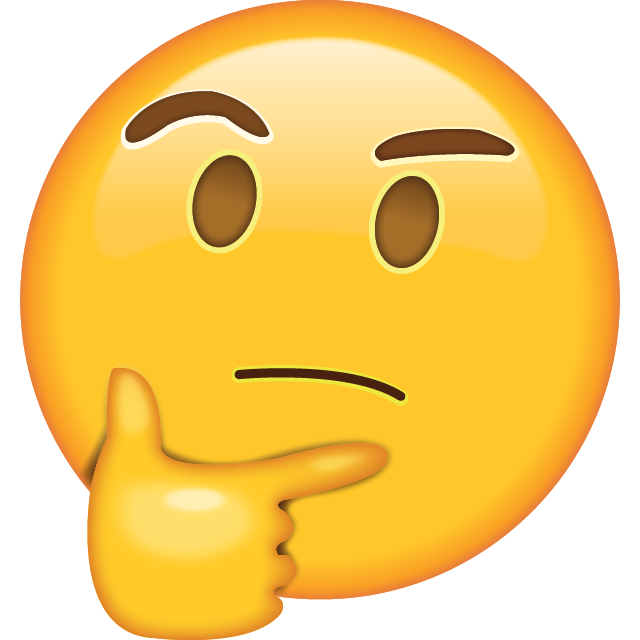 Do you want access to a Walmart sales estimator to estimate your future sales?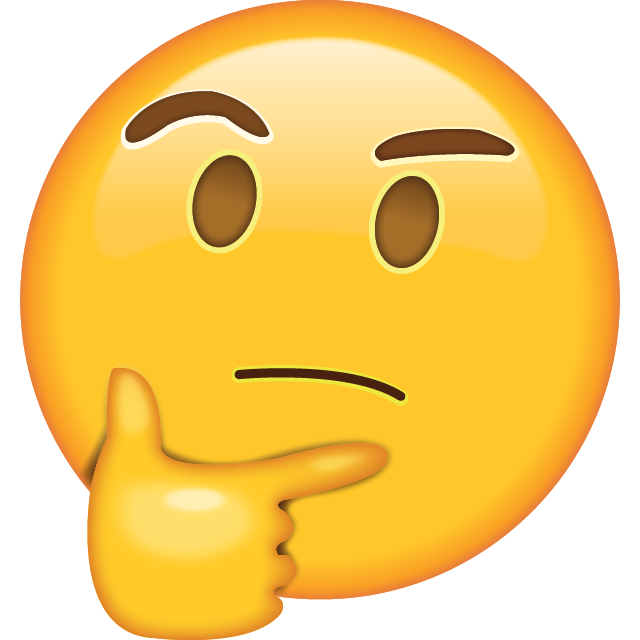 Do you have fierce competitors that you need to beat?
If these are the type of problems you're facing, then WallySmarter offers the tools to solve these issues.

WallySmarter Pricing – How Much is WallySmarter Per Month?
There are 2 WallySmarter pricing plans.
Basic Plan at $19/month or $13/month when billed annually.
Professional Plan at $99/month or $66/month when billed annually.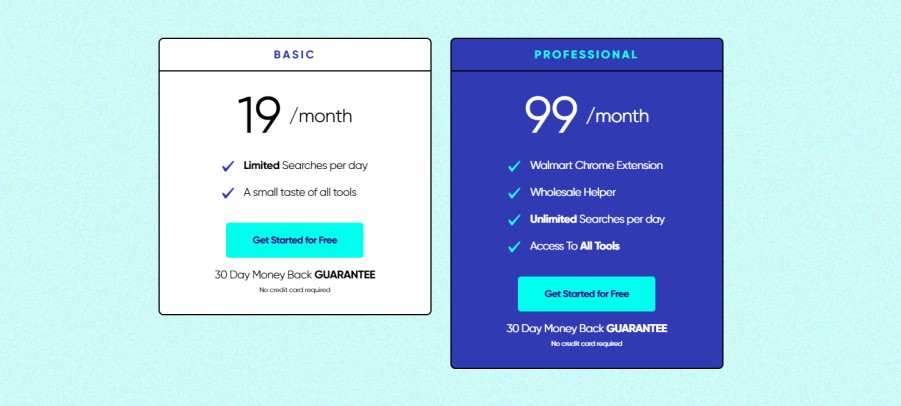 WallySmarter Starter Plan
WallySmarter Starter Plan is it worth it?
The first of the WallySmarter plans is the Basic Plan at $19 per month.
The WallySmarter Basic Plan is great for getting started. If you're new to selling on Walmart.com then this is the plan that will get you up and running.
The important WallySmarter features included in the Basic Plan are:
WallySmarter Basic Plan Inclusions
Limited to 10 Searches Per Day Using:

The features that are missing from the WallySmarter Basic Plan are:
Walmart Chrome Extension
Listing Creator
Wholesale Helper
Main Pros of WallySmarter Basic Plan
Excellent Value: Reliable product and keyword research for just $19/month is almost too good to be true. The quality of the data is not comparable to any other tool currently available. Couple that with the ease of use and quick results, I just don't think you could ask for better value.  
All the Inclusions for a Beginner Walmart Seller: Even though there are restrictions to the number of search queries per day, the inclusions are sufficient for someone just starting out.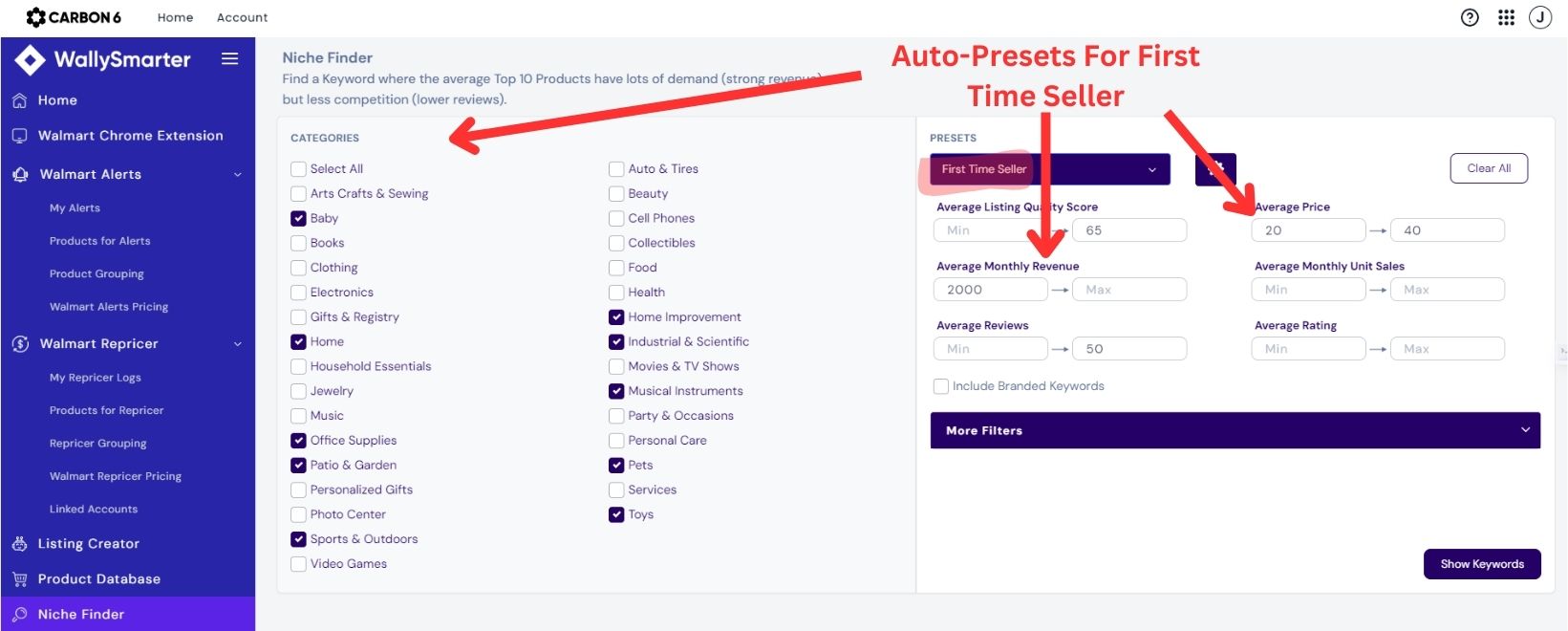 Main Cons of WallySmarter Basic Plan
Zero Access to the Walmart Chrome Extension: The Walmart Chrome Extension is an excellent tool for finding top-selling products on Walmart. It's the WallySmarter flagship tool and Carbon6 has chosen to limit access to their Professional Plan users.
It's a letdown they haven't included a restricted or sample version of this feature in the Basic Plan. But, having tested the software I can see that a beginner user can still do effective product research using the Product Database and Reverse Ranking tools without the need for the Walmart Chrome Extension.
WallySmarter Professional Plan
WallySmarter Professional Plan is it worth it?
The top tier plan is the Professional Plan which is $99 per month. This is the fully loaded plan with no restrictions.
WallySmarter Professional Plan Features
WallySmarter Professional Plan Inclusions
Main Pros of WallySmarter Professional Plan
Good Value: For $99 per month, ALL the WallySmarter features have been included. This gives you the power to search for products and keywords and to automate the ongoing management of a large number of products.
Walmart Chrome Extension: This tool is easy to use and gives excellent data for product and keyword research. It's a great way to find top selling Walmart products, validate your ideas and see what your competitors are doing.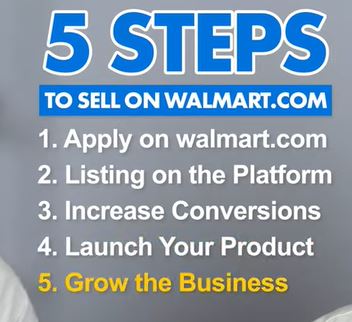 Learn More About WallySmarter
Main Cons of WallySmarter Professional Plan
Walmart Alerts and Repricer Restrictions: These two tools are useful in automating your ongoing management of your products.
If you have a small product catalogue then the restrictions won't affect you, but if you have a large product list (more than 10 SKUs) then this will be restrictive.
If you need to track more SKUs then this is a bolt-on feature. Continue reading below.
WallySmarter Additional Features
In addition to the features within the Basic and Professional plans, WallySmarter offers advanced features that can be purchased as bolt-ons:
The pricing depends on usage. For example, if you need to setup alerts for more than 10 SKUs, then you pay $1.35 per SKU per month. So for example. To track 15 SKUs you get 10 free SKUs and pay for 5 SKUs. So, the additional cost is $1.35 x 5 = $6.75.
All bolt-on pricing can be found in the WallySmarter portal.

How to Get a WallySmarter Discount
There are a few ways to get a good deal on WallySmarter.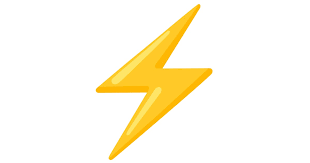 1. WallySmarter FREE Trial
WallySmarter is available as a 7 day free trial with no credit card required.  
It's easy to sign up.
Go to the WallySmarter website
Click on 'Get Started For Free' or 'Sign up For Free'
Fill in your email address and a password to create your account.
An email will be sent to verify your email address. Remember to check your spam folder.
Confirm your email and login to your WallySmarter
You can start using the tools right away!
NOTE: After the 7-day trial is finished your access will be restricted. If you want to continue using the tools, then you need to go to 'Account Settings' and enter your billing details.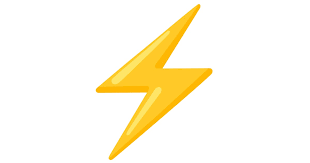 2. Pay for an Annual Subscription
The best way to get even bigger discounts is to pay for an annual membership upfront.
WallySmarter Pricing Plans
Billed Monthly
Billed Annually
$13* /month

(SAVE $72 /year)
WallySmarter Proffesional Plan
$66* /month

(SAVE $396 /year)
Try WallySmarter Today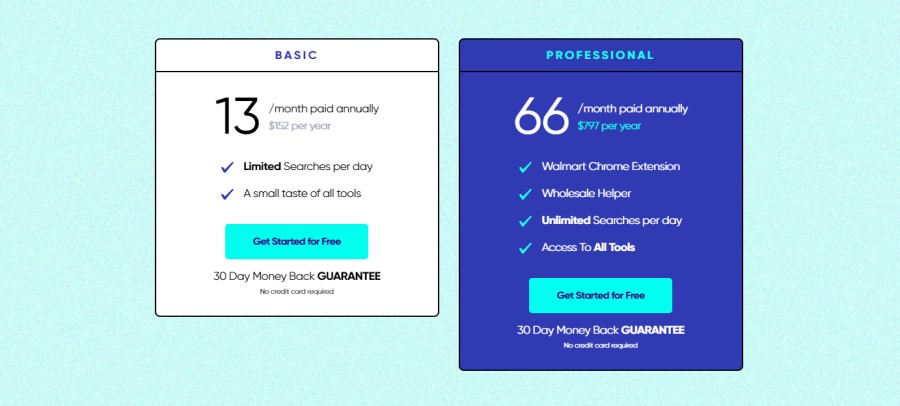 If you opt to pay annually, the discounts are significant:
The Basic Plan works out at only $152 for the whole year. A great deal for a product and keyword research tool.
Get 4 months free on the Professional Plan if pay annually!
Pro Tip: Only pay annually if you are confident that the product is going to give ongoing value for the next 12 months. However tempting it might be to grab a discount, it's only good value if you need it!
WallySmarter Pricing Plans: What's the Best Deal?
The two WallySmarter plans offer different tools and access levels.
If you're a new Walmart seller or have only a couple of products, then the Basic Plan is a great option. You can try it for free and cancel anytime (no contracts).
If the Basic Plan is too limiting and you're a Walmart seller with more products, then the Professional Plan is a better choice.
Wrap Up
In this article, we've reviewed the WallySmarter prices and plans including features and pros & cons. Now it's easy for you to decide which WallySmarter plan is best for your Walmart business!
At Hustle Life we love bringing you well-researched content to help you online side hustle grow into a thriving business. So that we continue to create great content without opening the site to annoying advertising, we accept affiliate payments. Thank you for using our WallySmarter affiliate links.
If you enjoy our content, please remember to like, and follow us on Facebook.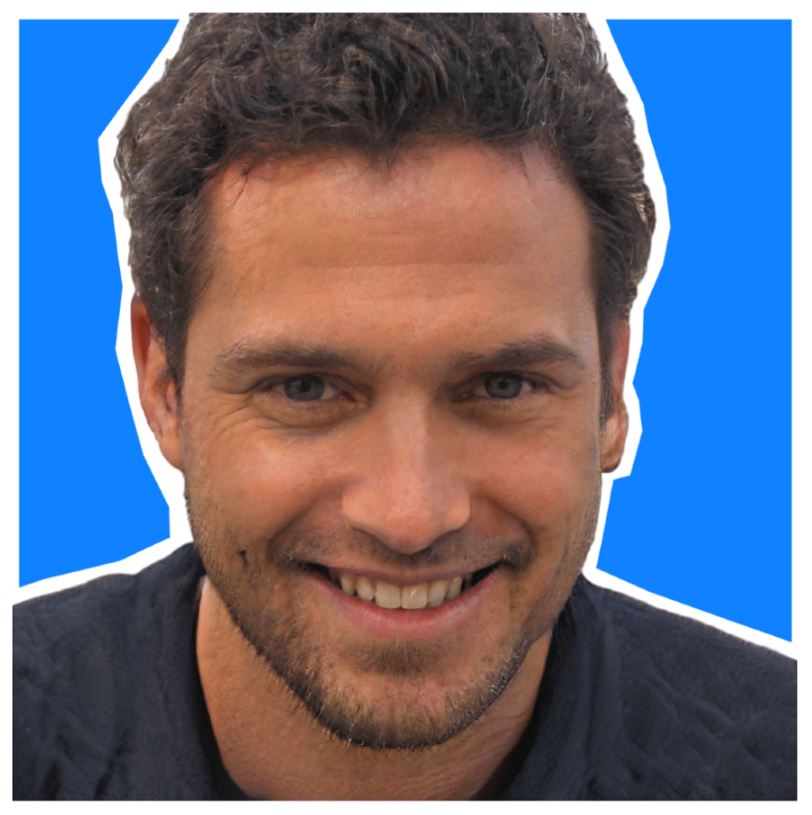 Jeremy Harrison started this blog to share his journey and encourage other ambitious solopreneurs. He shares his highs and lows from experience with Amazon KDP, affiliate marketing and eCommerce.
FAQs
Does WallySmarter Offer A 30 Day Money Back Guarantee?
Carbon6 offers a 30-day 100% money-back guarantee on the WallySmarter software.
How Can I Try WallySmarter Free for Longer Than 7 Days?
Occasionally we see WallySmarter Free 14-day trial offers, but right now we're only aware of the 7-day trial. Technically you can extend the trial by making use of the 30-Day Money Back Guarantee. 
How Do I Upgrade Starter WallySmarter to WallySmarter Pro?
If you want to upgrade your WallySmarter account, it's simple. WallySmarter offers a monthly subscription model so you can change your subscription at any time.
The same applies if you want to downgrade your WallySmarter account. Moving back to the basic plan is also possible.
Can Anyone Sell on Walmart?
Anyone meeting the Walmart requirements can start selling on Walmart. A good first step is to read our 'How To Start Selling On Walmart' guide.
Typically, Walmart third-party sellers need to be experienced eCommerce sellers. However, times are changing. Walmart is focussing on growing its online business and their rules are more open to accepting new eCommerce sellers.