Looking for an Amazing Selling Machine review? Amazing Selling Machine (ASM) is a ton of money, so get ALL you need to know in this in-depth ASM review.
Amazing Selling Machine 12
ASM gives you everything you need to succeed coaching, easy to under training and very active forum.
NOT a cheap program but still cheaper than a college education.
Great members area, training is straight forward and not difficult to implement.
Lots of support available from coaches and other ASM members..
With everything going on in the world today, people are unsure if Amazon FBA is still a solid way to make money in 2021
The truth of the matter is that there hasn't been a better time to start a business than there is right now.
Recently, even CNN published an article detailing why recent events have made Amazon an even more lucrative marketplace.
That is why last year, even Warren Buffet made a big investment in Amazon. This is big news because Warren Buffet is notorious for avoiding big tech stocks.
So why did he invest in Amazon? Simple. It keeps growing at epic proportions, and the trend is only going to continue.
Just look around you. Physical stores are closing all across the country. More and more people know and trust Amazon to buy things online. So selling a physical product on Amazon is a huge opportunity that most people don't even know about.
That's why Matt Clark and Jason Katzenback created the Amazing Selling Machine. The program has been around since 2012, and the course is currently in its twelfth edition.
With dozens of programs out there promising to help you get rich quick by selling on the Amazon marketplace, it is easy to be skeptical.
I know I was.
My Story (why I love Amazon FBA)
My first success as an online business owner started on Amazon back in 2016 when I started Kindle Publishing.
I was making great money on it, but I didn't like that all my money was coming from one source and that if anything happened, it would all go away in a blink of an eye.
And sure enough, Amazon started to change its algorithm and shut down other kindle publisher accounts and I realized that I couldn't rely just on one platform for passive income.
That's why in late 2016 I expanded to affiliate marketing and started launching my own niche affiliate sites.
Then in 2019, I was looking to buy and sell affiliate sites on Empire Flippers which is a website where you can buy and sell various online businesses.
While I was on there, I couldn't help notice the same thing over and over again…
People selling an Amazon FBA business were killing it.
Amazon FBA businesses are going anywhere from 30-35x monthly profit. So if a business is generating $1000/month profit, they were selling for $25,000 for $35,000!
Here are the cheapest businesses being sold:
and here are the most expensive Amazon FBA businesses being sold for millions…
As you can see, there is a ton of money to be made not just selling things on Amazon FBA, but also selling actual Amazon FBA businesses themselves.
As you can see, there is a ton of money to be made not just from being an Amazon seller, but also selling actual Amazon FBA businesses themselves.
That's when I knew I had to set up another income stream by opening up my own FBA business.
So after doing lots of research and looking at the best Amazon FBA courses around, I decided to not cheap out and get the best FBA course I could find… ASM 12.
Through looking at tons of reviews and different courses, I chose the Amazing Selling Machine course because they just have so many damn good testimonials and no other course has the history of building successful Amazon FBA businesses as it does.
What is the Amazing Selling Machine?
The course is essentially a comprehensive training program developed by industry experts that helps you leverage the power of Amazon to create a profitable and fast-growing business from the comfort of your own home.
The program is not cheap, however. So if you're not serious about building an FBA business, I would not recommend getting this course.
But with the hefty price tag, you should expect to receive some pretty intense support and life-changing knowledge, and for the most part that is what you get!
Usually in this part, I would give you an inside look at the course, however, I am not allowed to post these screenshots so I will give an in-depth look at what you can expect.
The course is a complete training guide that teaches you how to effectively sell items using the biggest selling platform out there, Amazon marketplace.
Not only does the program teach you how to effectively sell on Amazon, but they also show you how to build a profitable brand that you can later sell for some pretty huge multiples.
In order to be successful and make a profit with an Amazon FBA business, you need to keep the cost of the product you are selling way down. But it isn't just about buying cheap items, it's about buying the right type of items in the right type of niche.
ASM 12 goes through niche selection, product selection, and supplier selection very thoroughly as we will later discuss.
Once you determine what kind of product or niche you are looking to pursue, the course will teach you how to reach out to manufacturers and have them send you product samples.
Once you are satisfied with a manufacturer and their product, you order it in mass quantities for resale.
Be aware that you need to do extensive research into your niche prior to making deals with manufacturers and ordering bulk quantities. Some products ordered in bulk can cost you thousands, so you will definitely need to make sure that it is something that you can successfully resell.
ASM helps guide you through all of this, so don't worry if you don't have experience researching products and niches.
Once you order your product, it will be shipped to Fulfillment By Amazon for distribution and sale. From there, Amazon not only stores your inventory for you, but they also sell and ship it for you too.
Sound easy? Well, it might sound easy at first, but there is a lot of work that needs to be done to have a successful Amazon FBA business.
Amazing Selling Machine 12 Review - What I Like
First, let me first say that I learned a TON of cool shit from this course. The design and presentation of the web class are very well done. I was able to get through most of the training in about two days of going hard.
The way that it is set up, completing one module per week is definitely the way to go, and it kind of handholds you through the entire process so that you know exactly what to do at each step, and don't feel completely lost at any point.
I think this is very useful to people, and it's the first time I have seen a course do something like that so successfully.
I also enjoyed the coaching call at the end of each module where Rick Henderson and Mike McClary answer any questions that other real members might have. I found it to be a great way to recap that module, pick up information that you may have missed, and just reinforcing certain concepts.
Additionally, the ASM community is pretty awesome, because it's very active and has thousands of other people on it. The entire amazing selling machine community is one of the best features of this entire program because of the support and mentor program.
Also, you have any questions whatsoever, you can ask them and get them answered by ASM mentors. ASM mentors are successful members who have built a successful business but were recruited by ASM to help newbies start their own.
I feel like the Amazing Selling Machine community does a fantastic job of educating people of all experience levels to sell successfully on Amazon.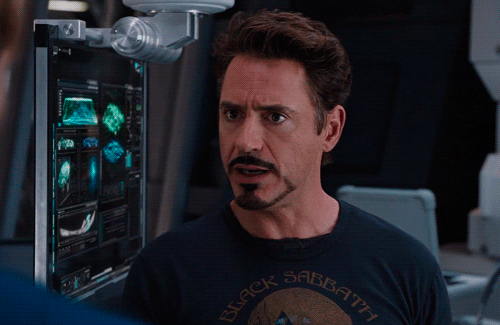 The biggest drawback or objection to this program is the cost.
At nearly $5000 to enroll, that is a big chunk of change that many people don't have lying around or aren't comfortable investing in a program that they aren't sure will work.
There are plenty of other alternative Amazon FBA training courses that cost less; however, Amazing Selling Machine training has a track record of creating successful entrepreneurs that other courses simply do not come close to.
Amazing Selling Machine Success Stories
One of the biggest reasons I got ASM is because of its overwhelming amount of success stories from other Amazon sellers.
There are over 27,000 members in the program from over 120 countries, which says something in and of itself. There are hundreds of testimonials from those who have changed their lives by implementing this program and launching their e commerce business.
Take the success story of Anica Kath, a hotel director who, after having two children, was forced to choose between her career and her family.
She chose her family and while looking for a way to make money, she stumbled upon ASM. She realized this program could allow her to have both a career and a family.
She now works her business on her own time and makes more money than she could have ever dreamed of from her own home while spending time with her children each and every day.
There is also Denys Thomson, a former police officer who was working 12-hour days, 6 days a week. He was burned out.
Some of his friends and acquaintances were already participating in ASM and shared their success with him. He soon realized that ASM's training was the real deal and quit his job to focus on selling on Amazon after completing the training.
Denys is now free from the daily grind he dreaded. He works for himself on his schedule and makes more money than he ever dreamed would be possible thanks to the step by step training he received from the Amazing Selling Machine course.
There are hundreds of stories just like those of Anica and Denys that will get you excited, and you can take a look at the testimonials.
Recent Successful Amazon FBA Business Stories
The Amazing Selling Machine forum is loaded with NEW success stories every week.
I get them sent to my email, and I always love reading them and so I thought I would share some with you:
Here are just a few recent Amazing Selling Machine success stories from December, 2020:
"I hit $6K in sales inside 3 days. In fact at one point on my 2nd day I had $3k in sales in a 90 minute period. I settled my pricing structure and am selling at close to 40% profit margin and came in just under $10k for my first full month. I have re-ordered a second order from my supplier which is 2x the first, and I've benefited from the economy of scale with shipping, so my profit margins will increase."
"I just hit $2,700 in sales in 12 days of sales after launch. Today will be my first profitable day as I have raised my price to profitability. Still working on getting more reviews before I raise it again, but it is nice to be making some money finally. My biggest problem is running out of inventory due to the Corona virus. I guess there are worse problems."
si_coleman had an incredible month, and even with all the uncertainty going on in the world you see people having big successes:
What's New In Amazing Selling Machine 12?
While the Amazing Selling Machine program has been around for years, the launch of the new and improved course has had a lot of hype surrounding it and for good reason.
The creators of ASM continually update and improve their training to keep up with the changing world of Amazon.
ASM 12 is the latest update to the program, making it better than ever.
Here is what you can expect from Amazing Selling Machine training:
#1 - The ASM Success Promise
The ASM Success Promise is essentially a money-back guarantee that goes above and beyond the normal 30-day money-back policy.
If you take the course and actually put in the work, and are still not happy with your success – ASM will reimburse you for the ASM course and unsold product samples and inventory up to $7500!
#2 - Great New Tools To Help You Sell More
ASM is promising what it is calling an "automation suite" which includes the following:
Inventory tracking and alerts 

connected to the

Amazon platform

that helps ensure you take timely action on keeping your products in stock.

Keyword tracking to see where you rank among your competition
Email automation for sending customized emails to all of your Amazon customers to increase product reviews and provide stellar customer service 
Detailed traffic and conversion stats for all of your products Sales and profit tracking for 

Amazon sales

and profit tracking for your entire business
#3 - Full Toolset Integration
Along with powerful new tools to help you track your traffic, conversions, and inventory – these tools will all be integrated into your profile so you will be able to track everything in one easy to access place.
#4 - Free Ultimate Product & Keyword Research Toolset
One thing that Amazing wanted to do is try to make as many people learn how to successfully become an Amazon FBA seller as possible.
That is why they have focused on giving away free training to people even if they don't buy their program. ASM launched a new 3 series video packed with valuable insights on building an FBA business for free.
The Amazing Selling Machine Mentorship program is a group of successful ASM members who give back by helping other members. These incredible Mentors have averaged over $1.8M in sales on Amazon in their own businesses.
They are available anytime you have a question or need help with the ASM Training Program or any other aspect of your Amazon business.
#7 - Take Part in LIVE Group Coaching Calls
By taking part in Amazing's 12 launch you will be able to join the live group coaching calls.
There will be one coaching call per week during the 8 modules of the Web Class. Then after the initial 8 weeks, the coaching calls will be once per month.
Here is a quick overview of everything you get from the Amazing Selling Machine program:
An 8-week training program available through the online
Access to the training

Lifetime membership to ASM's community and forum

A series of private group

Expert product listings

Targeted traffic promotions by the ASM team to your new products

guide
Private
The training provides everything you need to start and maintain an Amazon FBA business.
It is designed so that even if you can literally have zero experience in online marketing and still be successful with this program.
However, this does not mean that becoming successful is guaranteed or easy!
You will have to work hard and have a little luck to get your business going.
Amazing is designed to run for 8-weeks, but you can do it at your own pace. For me personally, it took a solid 2 days of watching videos to through it all.
Pro Tip: Plowing through videos on this course is not how it is meant to be watched, it is better to complete a week and do all the "action steps" before jumping ahead and watching the next set of videos.
Here is a look at what you will get inside of each week:
Welcome Module: The ASM Business Process and Mindset (20 Lessons)
Wait… 20 lessons? For a welcome module???
Ya… told you the Amazing is in-depth.
In the welcome module you get an overview of the program, the different things you get access to, such as the mentorship program (which is really cool, and is included in ASM), and an overview of everything to do with Amazon FBA.
So you might be tempted to skip some of these videos, but I would highly recommend you watch them all, especially if you are new to Amazon FBA.
Module 1: Building Your Product Opportunity List (18 Lessons)
In module 1 you are given the foundation of your Amazon FBA business knowledge. How to analyze competition, what makes a hot product, what products to avoid, and the exact criteria you should use when deciding which product to sell.
The videos also come along with links to other resources and PDF's, so by the end of the course, you will have a bunch of PDF's you can glance over instead of having to go back and watch each video.
These videos were eye-opening to me because they take you through a step by step process of how to select a profitable product so that by the end of the videos you feel confident you can select a winning item to sell and start kicking ass!
Module 2: Suppliers, Samples, and Profit Numbers (11 Lessons)
This is where the rubber hits the road. You will learn all about how to select suppliers, how to contact them and make yourself look professional, and how to calculate your real costs and median annual revenue so that there aren't any surprises.
One idea I got from this week that I really liked is the idea of "product tuning" which is taking a basic item and tweaking it to improve it so that your customers will like it better than the competition.
Also included at the end of the videos is a pre-recorded coaching call where questions other students asked are answered, so it helps reinforce concepts.
Module 3: Ordering the Inventory and Creating Your Brand (16 Lessons)
If you followed the "action steps" in module 2, by the time you get to module 3 you will have received some samples that you have ordered from potential suppliers.
In this module, you will be given the criteria for selecting a good supplier and also an overview of how to build a brand.
Building a brand is one of the big concepts Amazing Selling Machine pushes because it gives credibility to your business, which means more sales.
Part of building a brand is having repeat customers, so ASM also teaches you how to do that by building an email list on autopilot.
At the end of this module, you would have selected a product and supplier, selected your shipping method, and will have placed your first bulk order!
Module 4: Building Your Brand Assets (14 Lessons)
BOOM! In module 4 you just placed your first order, and now you have to sit back and wait.
So in this module, ASM will take you through building your "brand assets" which is just a fancy way of saying "get your shit together SON!" aka getting a blog and starting a bunch of social media accounts and getting to know Facebook ads.
ASM will also show you how to set up an autoresponder to build your email list. All of this stuff is good, but I skipped over most of it because I already have an email responder and can make a landing page look pretty dang sweet.
Module 5: The Perfect Product Page (14 Lessons)
STILL WAITING. It can take up to a month, or more, before your product gets shipped to Amazon FBA, so in this module you will learn all about creating a product listing that will sell itself.
But it is not just about pictures and copywriting that you will have to learn, its also about keyword research and making it so that people can actually find (and buy) your product in Amazon.
Lot's of good info in here, I don't recommend skipping anything.
Module 6: The Perfect Product Launch (12 Lessons)
Module 6 is my favorite part of the course, and it is where the real golden nuggets of information are.
Unlike other Amazon FBA programs, ASM prides itself on giving you sustainable, non-shady tactics that will help your business grow organically without the risk of running afoul of Amazon's terms of service.
By week 6 you should have already received your shipment and should be ready to roll, so all that's left is launching your product in a way to make it go viral so that it ranks highly in Amazon's search engine.
To do this, Amazing has a specific formula called the "Launch, Blitz and Rank' formula which will help your product achieve maximum results.
This formula alone is almost worth the price of admission and I can't wait to put it to use.
Module 7: Advanced Marketing and Traffic Tools (12 Lessons)
In module 7 you will learn all the different ways you can drive more traffic to your product listing using both paid and free methods.
Amazon has lots of different promotions you can run like with Facebook ads, and Amazing Selling Machine will show you how to make the most out of each one.
Module 8: Taking Your Business to the Next Level (11 Lessons)
n module 8, it is all about scaling and growing your business. So once you have launched your first product, there are some big decisions you have to make such as "will you launch a related product?" or "will you launch a completely different product".
​These lessons go through all of these scenarios to help you with your decision.
In the end, there is even a lesson called "Growing your business for cash flow or to cash out?" which is exactly what I was looking for when I started this course and has some great tips.
ASM even has its own Amazon FBA business selling service called Amazing Legacy. It is similar to Empire Flippers, but it is only available to ASM course members.
Bonus: Supplementary Lessons and Calls (14 Lessons)
ASM also has a bonus section that comes with tons of cool interviews with other ASM members that have had success which is always super inspiring.
What Is Amazing Selling Machine's Price?
The price of Amazing Selling Machine 12 is $4,997 for a lifetime access. There is also a 6-month financing plan that costs $997/month for 6 months.
Although the price is steep compared to courses like Proven Amazon Course, but ASM is backed by a 100% 30-day risk-free guarantee.
This means that you can try it out for 30 days, and if you don't think it is worth it, you can get a full refund.
Is the ASM 12 Worth the Price Tag?
At such a high price tag for the Amazing Selling Machine, it's understandable why some people hesitate.
It's a lot of money – money well spent if you ask the thousands of successful ASM participants who have started successful businesses thanks to the program.
I don't usually like courses that cost more than $1,000, but in this case, the cost of the course reflects the value you receive. You get training from industry experts and get to network with any ASM mentor who will show you exactly how to be successful.
But with the 30-day money-back guarantee it lets you really take a look at the course risk-free and see if you want to keep it or not.
Once you are inside and start interacting with the community you will see why so many people don't cancel their membership after 30 days.
Also due to the Amazing Selling Machine 12 launch, there are even more bonuses that you can claim to reduce the risk of buying ASM 12.
Is Amazing Selling Machine a Scam?
A common question I see constantly is if Amazing Selling Machine is  scam? To sum up quickly – no Amazing Selling Machine it is not a scam. It is a full fledged course that actually teaches you how to create a successful business.
The reason for this questions being asked all the time is because of one reason: the price.
However, after getting the course, and going through it myself, I can comfortably say that it is worth every penny.
Who's Behind The Course? A Look at Matt and Jason
Amazing Selling Machine was founded by two regular guys, Matt Clark and Jason Katzenback.
Jason Katzenback is the founder of Amazon.com and helped over 30,000 students to help build a successful Amazon FBA business. He decided to start his own business after in 2003 the boss he was working for decided to cut all bonuses to his employees.
Frustrated, Jason decided to launch his own company and in 2011 he met Matt Clark who was a very successful seller on Amazon at the time.
Together, they saw the tremendous growth potential of Amazon and Matt Clark taught Jason how to run a successful Amazon business.
After getting a ton of success early on, Jason and Matt decided to launch their first course called the Amazing Academy, which eventually became Amazing Selling Machine which has become to #1 Amazon FBA training course in the world.
ASM is a well-executed, highly-comprehensive, easy-to-follow course that really aims to make anyone successful at starting an Amazon FBA business.
If you are motivated and driven, Amazing Selling Machine can help you launch a successful business.
While I am not a fan of the price, I understand the need to keep it high so that the program and the info inside of it will only be available to a few.
If you are new to Amazon FBA and are interested in starting an Amazon FBA business in 2021, now is the best time as Amazing Selling Machine 12 just launched and they are offering some great free training
If you have already tried Amazon FBA, and failed, or have taken a shitty course and are looking for a legit one, take a look at the testimonials and sign up for ASM's free training to see where you have been going wrong.