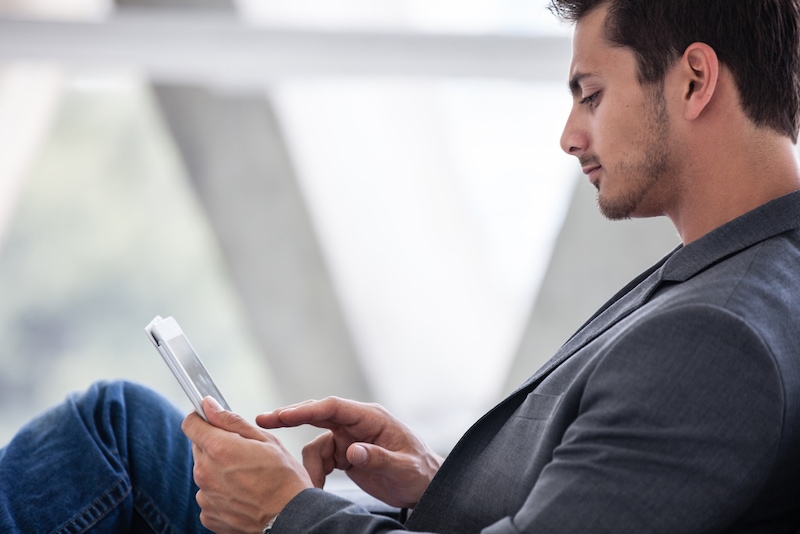 In this article, I will be discussing the cost and full pricing of the individual Unbounce plans. If you have read any Unbounce reviews, you will know that I think it's one of the best sales landing page builders around.
We will be taking a look at how they compare with one another and what you receive from each of these plans.
In addition to that…
We also will be looking at the best Unbounce plans for corporate, large, medium, and small business owners and all available discounts.
First of all, the following is a brief break down of the costs of Unbounce:
There are three tiers of pricing for Unbounce: Enterprise Plan, the Premium Plan, and the Essential Plan, which cost $499/month $199/month, and $99/month respectively following a free 30-day trial period.
A yearly offer is also available for each plan where you receive a 20% discount off of the monthly cost.
What is the cost of Unbounce?
Unbounce is billed as either an annual or monthly subscription, and as of December 2019 when we compiled the numbers, the plans start at $79 per month. All of the prices included in this article are in USD.
At the time you are reading this article, prices might have changed. Therefore, we recommend that you directly visit the Unbounce website to sign up for your free trial and get more information on their packages and pricing.
Three separate pricing plans are offered as of December 2019:
Essential, which begins at $99/month when paid monthly, or $79/month when paid yearly.
Premium, which begins at $199/month when paid monthly, or $159/month when paid yearly.
Enterprise, which begins at $499/month when paid monthly, and $399/month when paid yearly.
The Premium plan is the most popular of all the plans. It allows for five client sub-accounts, 16 sticky bars and popups, and 150 landing pages.
What is included in each Unbounce plan?
Below we share a detailed breakdown of everything that is included in each of the Unbounce plans. We have, of course, done our best to detail all of the critical information; however, for the most up-to-date information, it is essential to refer to the official company website.
Unbounce coupon code or discounts?
Does Unbounce offer a free trial?
Yes, a free 14-day trial is offered on all Unbounce plans.
The free trial gives you complete access to the page builder, and you can build landing pages and publish them without any watermarks.
To start a free trial on Unbounce do you need to have a credit card?
Yes, you will be required to provide PayPal or credit card billing information to start your 14-day free Unbounce trial.
However, you will not be billed until the 14-day trial period has expired.
You can cancel your account or change plans directly at any time from your dashboard. If necessary, it is quite easy to cancel.
How do I receive the best Unbounce deal?
As I stated at the started of this price review article, Unbounce allows you to save 20% on all of their pricing packages when you choose the yearly subscription option.
For the Essential plan, that translates into $79/month
You save ($99 x 12) – (79 x 12) = $1199 – $948
The total amount saved = $240
A yearly Premium plan is $159/month
You save ($199 x 12) – ($159 x 12) = $2399 – $1908
The total amount saved = $480
A yearly Enterprise plan is $399/month
You save ($499 x 12) – ($399 x 12) = $5,988 – $4,788
The total amount saved = $1200
How do I sign up for an Unbounce account?
In only takes a few minutes to get started with Unbounce for your free 14-day trial.
If you would like to get a 20% discount secured off of the first three paid months (when you to decide to stay with Unbounce beyond the trial period), then use our partner link here to enjoy the savings.
How Does Unbounce's Pricing Plans Compare With Others?
Many landing page builders are available in the current market. However, the ones that compete for the closest to Unbounce usually are ClickFunnels, Kartra, Leadpages, and Instapage.
The following is some necessary pricing information for those Unbounce alternatives. The pricing information was all up to date as of December 2019.
How do the Unbounce prices compare with ClickFunnels pricing?
A 14-day free trial and two different plans are offered by ClickFunnels. Their pricing begins at $97/mont when it is paid monthly. That is quite a bit more money when compared to Unbounce base plan of just $79 per month.
How does the pricing of Unbounce compare with Kartra?
A 14-day free trial and four different plans are offered by Kartra. Their pricing begins at $89/month when it is paid yearly, compared to the $79 per month price of Unbounce, which makes Unbounce a little less expensive and with similar features.
How does the pricing of Unbounce compare to Leadpages?
A 14-day free trial and three different plans are offered by Leadpages. When paid yearly, their pricing begins at $25.moth, which is a lot less expensive than the $79 per month Unbounce price. However, Leadpages offers significantly fewer features and options.
How does the pricing of Unbounce compare with Podia?
A 14-day free trial and two different plans are offered by Podia. When paid yearly, their pricing begins at $39/month. That is also less expensive than the $79 per month price off Unbounce. However, the options offered by Podia are limited.
In 2009, the Unbounce company was created by CEO Rick Perreault along with five other co-founders. It is one of the oldest page builders and is a potent tool that can be used to build landing pages. If you read any Unbounce reviews, you know that it gives a professional appearance for PPC advertisers, to get leads, increase sales, and optimize for conversions.
They have emerged ever since as one of the best choices for businesses and marketers that want to use landing pages to increase sales and awareness.
Briefly put, Unbounce is a unique landing page builder that allows you to build conversion-driven landing pages.
Unbounce Pricing Plans and Cost
As you know already, Unbounce has just three pricing plans, Enterprise, Premium, and Essential. These plans provide different features for your individual needs – in terms of the size of your business.
Even when you choose the lowest priced Unbounce plan (Essential), you can rest assured that you will receive plenty of value for your hard-earned money.
Let's begin with the lowest plan:
Costs are $79/month annual billing and $99/month.
The Essential Unbounce plan provides you with plenty of tools to assist you in building any page you need and optimize well for higher conversions.
It is the ideal choice for those who are just getting started, as well as mid-sized and small businesses. You receive access to these features:
75 published landing pages
The ready-made landing pages that you are provided with are built all ready to convert. However, it is possible to tweak them to meet your individual needs without needing to write any code. Its Drag and Drop tool allows you to do that.
8 Sticky Bars and Popups
These are cool features that come with your subscription. It is very professional to post relevant messages to page visitors and readers of your blog in strategic places and at the right time. For e-commerce owners, this is very useful.
The tool allows you to design any kind of Sticky Bar or Popups on your web pages.
Customizable templates
This Unbounce plan offers 100+ templates, and no coding experience is needed to use them. All you need to do is select a professional-looking template, and you are all set.
WordPress integration
Unbounce landing pages can be published to any WordPress website with only a few clicks. You can accomplish this quite easily through the use of the Unbounce WordPress plugin that is available.
Unlimited domains
Unbounce provides you with unlimited domains. That allows you to manage all of your sticky bars, popups, and landing pages in one place.
You also can directly publish landing pages on your WordPress website or domain.
Free Professional Unsplash Photos
Over 850,000 copyright-free images can be accessed from Unsplash and from the Unbounce Builder they can be directly added to your landing page.
Dynamic Text Replacement
This is one of my favorite landing page features. Dynamic Text Replacement increases your PPC campaign's relevancy by inserting specific phrases according to whatever users are looking for – which can increase your conversions.
A/B Testing
This feature allows you to split traffic between different versions of landing page sticky bars or popups so you can determine which is performing the best.
Zapier Integration
Using this integration enables you to automate your repetitive and mundane tasks by getting Unbounce connected to over 60 apps or to more than 900 when the Zapier interface is used.
HubSpot Integration
This integration allows you to send Unbounce leads instantly to any of your HubSpot campaigns.
Infusionsoft Integration
This integration works in the same way that the HubSpot integration does. Your Unbounce leads can be sent to Infusionsoft campaigns automatically.
Customer Support
There is customer support available for all customers on all of the Unbounce pricing plans via Livechat, Email, and Phone.
Google Single Sign-On (SSO)
Complicated login and sign-up processes are not necessary. You can use your Google account to them.
Unlimited Users
This feature allows you to add as many users as you want to your Unbounce account.
Speed Boost
All of the best practices of Google PageSpped are implemented to your Unbounce landing pages for you.
GDPR Compliance
All of the data that you collect on and with your Unbounce pages get processed in compliance with the GDPR requirements.
That makes Unbounce a highly secure platform – and protects both your customers and your private data.
Two-Factor Authentication (2FA)
This feature provides extra security. 2FA enables you to make it mandatory that your mobile device is used for logging in.
SSL Encryption
Unbounce takes the extra step of providing your landing page data with extra protection by creating an encrypted link automatically between your browser and server. This causes an HTTPS address and security padlock to be displayed by all of your landing pages. It helps to reassure your visitors that the data you have comes from a secure source.
The cost is $159 annually or $199/month
With this pricing plan, you go a step further. It provides you many more features along with everything from the Essential plan and twice the size o a couple of the features.
This is the most recommended and used plan and is ideal for advertising agency owners and fast-growing businesses.
The following are the unique features that this plan offers:
150 published landing pages
16 Stick Bars and Popups
Accelerated Mobile Page (AMP) reduces the loading time of mobile pages and therefore decreases bounce rates and enhances the mobile user experience.
When it comes to business, one second can mean a loss or gain for you. However, with this feature on the Uncounce Premium plan, you can use this feature to turn an impatient visitor into a loyal customer.
The best part is his AMP tool makes it possible for you to create Optimize Mobile Pages without being required to have coding knowledge. If you would like to double your profits and sales, then you need to use this feature.
Client Sub-Accounts
For advertising agency owners serving their clients, this is an ideal feature. Managing your customers is very easy from your single Unbounce account. You can copy sticky bars, popups, and landing pages between accounts, set multi-user permissions, and group your campaigns.
Page Redirect
This is an additional first-rate feature that doesn't come with the Essential Unbounce plan.
You can redirect traffic quickly from unpublished lading pages to whatever URLs you choose.
Or for example:
Your current campaign has come to an end, and you don't want to use your landing page any longer. You can do this without any hassle by redirecting traffic over to your new landing page. You will receive the benefit from your current traffic, and keep pace with your search engine rankings.
The types of redirection that are included are 307, 302, or 301.
Salesforce Integration
With this plan, all of the integrations from the Essential plan are included, and with this one, you have the built-in Salesforce integration that allows you to send your leads from Unbounce over to Salesforce automatically.
Launch Scheduling
This feature allows you to schedule and organizes your landing pages, bars, and popups ahead of time so that they can be launched at a particular time.
Even if you are not at work or online.
Advanced Sticky Bar and Popup Targeting
There is a feature that provides you with sophisticated options for hiding and showing sticky bars and popups, like location targeting, cookie targeting, and referral targeting.
This plan costs $399 when billed yearly or $499/month
The plan has been designed to provide large corporations and businesses with all of the tools they could ever need to maximize your goals and landing page goals.
This plan provides you with access to all of the offerings from the Premium and Essential plans along with some other advanced features:
375+ published landing Pages
40+ Sticky Bars and Popups
Page Migration Service
The feature allows you to transfer existing pages you have with different landing page services over to Unbounce without having any variations in stats such as conversions and visitors.
The Unbounce Launch team is available to help you get started with using their flexible page builder quickly.
Customer Success Manager
With this plan, to ensure a good ROI, you are placed by Unbounce under one of their Dedicated Customer Success Managers who can assist you with getting many things accomplished, including the following:
Ensure that best practices are followed
Personal assistance or support
Notify you when Unbounce releases new features
Personalized onboarding training
Your assigned manager can provide you with one-on-one advice, make sure you have access to all of the VIP features, and guide you through your advanced training.
Audit Logs
You will have records of the user activity that takes place in your account, and you can also export reports easily in case you have to review any accidents in the future.
Dedicated Launch Specialist
So what does a launch specialist do?
These specialists are responsible for assisting you so that you quickly see the value and guide you through the entire early training and setup sessions.
CTA Ticket Is Included
This provides you with discounted, or exclusive access to the Call To Action Conference events put on by Unbounce where you can obtain actionable insights from the leading conversion optimization and marketing experts in the world.
Although the pricing offered by Unbounce is not the cheapest. I believe their plans provide some of the best features, community, customer support, and the most flexibility when it comes to landing page builders
Keep in mind that Unbounce goes well beyond being just a primary landing page builder. It can also be used for creating stick bars and popups as well for all of your pages and websites both on and off of Unbounce. It offers three tools in one.
The best thing that you can do is, of course, try out Unbounce. It is the only tool we have listed that offers a risk-free 14-day free trial. That is double what any of the competitors mentioned above provide.
Also, click here if you would like to get a 20% discount secured on your first three paid months following your free trial.