Whenever successful entrepreneurs are planning to launch their new ideas, one of the first things they consider is their marketing strategy. One of the most critical business aspects that can make or break a business idea is marketing.
However, with all of the internet marketing tools that are available these days, aspiring entrepreneurs and small businesses now have the chance to take full advantage of premium marketing strategies at an affordable price.
As a business owner wanting to capitalize on the benefits of internet marketing, it is essential that you invest in the very best internet marketing tools that are available.
In terms of these leading internet marketing tools, we will be looking at ClickFunnels. This premium tool has the reputation of successfully growing seven figure businesses all around the world and also Kartra which is coming up strong. These two tools use sales funnels to help you effectively market your products or services.
They are the new best friend for marketers and that is why you see so much hype about them online.
One of the common questions I see get asked a lot is: "Should I use Kartra or ClickFunnels?"
In this review, I will be providing you with my personal thoughts on these two tools and which one I think is the best.
Kartra vs ClickFunnels: Head To Head Overview
Don't have time to read the entire article, here is what you need to know:
Clickfunnels and Katra are both very good. If you compare one of these tools to any other method to build a funnel, and it is so much easier when you use one of these tools.
Neither one of these tools is perfect. They each have quirks.
These tools each have a learning curve that is fairly steep. Expect to need to spend a few weeks mastering your tool of choice before you are able to create a functional sales funnel.
A Brief Overview of ClickFunnels
ClickFunnels is the brainchild of Russell Brunson. The reason why he created this software was that he had personal experience with all of the stumbling blocks that are faced by prospective entrepreneurs as they are trying to get started with internet marketing.
I don't know about you, but I don't know anything about HTML or coding. I bet the majority of entrepreneurs don't know as well.
That's why before you would have to hire a web designer to create your website and sales funnels and spend thousands of dollars.
It was a very risky investment that resulted in a high percentage of prospective entrepreneurs having to throw away their ideas and with huge debts left behind by those who suffered from failed initiatives.
The answer to these problems was ClickFunnels! The internet marketing tool was designed to help you regain the power away from the tech gurus! So it is no longer necessary to be able to create your own CSS style sheets, code programs, or write HTML language since ClickFunnels can do everything for you instead, in just a couple of button clicks.
ClickFunnels not only instantly builds your website but also help you guide visitors down your sales funnel. Therefore, it will help you convert visitors into paying customers at the end of your funnel.
Key Clickfunnels Features
If you are wanting to grow an email list, then the initial capture funnel pages help you do this. If you would like to offer your email subscribers a premium course or want to sell a book, then there are options available to make those customizations, when you provide them with your freebie or a one-time-offer (OTO).
If you host coaching webinars on how to use a specific product or for a service-based program, then the webinar funnels can be very useful. It helps you get registrations and promote the premium webinars that you offer.
On ClickFunnels they are the most prominent. They can be used to sell services and products and capitalize on the sub-features such as downsells, upsells, and OTOs in order to maximize the amount of profit you can receive from your customers.
A recurring income can also be generated via membership sites. All you need is to click a few buttons to create them using ClickFunnels.
In addition to capturing emails for marketing your online course, you can also use ClickFunnels to host and sell your courses.
Other great features that ClickFunnels offers are outstanding free training, split-testing for improving your results, and conversion tracking.
Related Clickfunnels articles you might be interested in: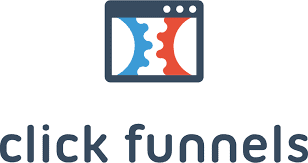 The #1 Landing Page Builder
Create Amazing Sales Funnels That will Convert Your Visitors Into Potential Customers
A Brief Overview of Kartra
ClickFunnels has existed for a number of years. It has proven to be internet marketing software that is reasonably priced and serves its intended purpose very well. It is also very successful at allowing marketers to get their sales marketing pages up quickly by just clicking a few buttons.
Kartra, unlike ClickFunnels, is a tool that was mainly used by marketers as an e-Commerce tool. It has been re-launched as an all-inclusive platform.
Kartra is currently being used by entrepreneurs as an internet marketing tool. You can use it to sell everything from printables to software to coaching courses.
If you were familiar with Kartra prior to 2019, then you will need to get updated on what the platform has to offer. It is no longer simply a shopping cart software the way it was in the past.
It is now something much more, but there are a few pitfalls to be aware of. The following are some of its main features:
1. Customizable Marketing Pages
You can use these pages to quickly build opt-in forms, sales pages, product pages, and multi-step sales funnels.
2. Powerful Email Marketing
Kartra's email marketing tool is so powerful that it comes with autoresponders as well as the ability to create full-fledged drip campaigns as well as individual blasts.
3. Comprehensive Membership Sites
A complete membership portal can be set up with various membership levels and subscription tiers, as you are engaging your customers.
4. Flexible Shopping Carts
In the past, Kartra was a shopping cart only and still is among the best shopping carts that are available. It provides you with the ability to offer installment or lump sum payments, coupons, downsells and upsells, full affiliate support, subscriptions, and beautiful checkout pages.
5. Marketing Automation Sequences that Drive Sales
The drag-and-drop builder helps you quickly get a huge number of sequences launched that trigger the most relevant communication to leads and customers to specific actions that they can take while guiding them automatically through your sales funnel.
Other features include intelligent split testing, lots of templates, 360-degree analytics, in-built video hosting, live chat, and affiliate management.
Pricing: Kartra vs. ClickFunnels
Before making your final decision, be sure to go through all of the advantages and disadvantages of these two tools.
1. ClickFunnels – $97 Per Month
For a start-up business, this plan is more than sufficient. It comes with everything that is needed for building intelligent sales funnels.
It allows you to create webinar funnels, membership sites, opt-in funnels, and sales funnels. You also can integrate sales funnels with shopping cart CRM's and email autoresponders.
You can build up to 100 pages and 20 sales funnels and support up to 20k visitors every month.
2. Etison Suite – $297 Per Month
This Full ClickFunnels Suite gives you everything that the ClickFunnels plan provides such as Actionetics, Backpack and more. It can be used with unlimited traffic, domains, pages, and funnels.
You can also run affiliate programs inside your funnels, Therefore, your affiliates will be sending traffic to your funnels.
Other benefits include custom follow-up sequences and backpack tracking your sales and affiliate clicks.
Kartra's pricing plan is similar to Clickfunnels, and comes with a 14-day trial for $1 and comes with the  following pricing:
Diamond Plan – $699 per month
Platinum Plan – $499 per month
Gold Plan – $299 per month
Silver Plan – $199 per month
Starter Plan – $89 per month
Again, before making your final decision, take advantage of the trial offers and carefully weigh the pros and cons, and features offered by these two outstanding tools.
Kartra and Clickfunnels have a lot of similarities but they differ a lot in some very key areas.
Here are the major differences between these two landing software tools:
ClickFunnel integrates with other leading autoresponders. With ClickFunnels you can integrate using Infusionsoft, Aweber, MailChimp, ActiveCampaign, etc. without having to use Zapier. On the other hand, with Kartra, you have to use either use their automation software or use Zapier to make connections.
Clickfunnels allows you to use one account to run multiple businesses. If you have multiple business ideas and many different domains, ClickFunnels supports this. On the other hand, Kartra only wants you to use one business for each account.
Clickfunnels provides evergreen webinar functionality. Although it is not the very best evergreen webinar technology that it is available. Frequently it is good enough, especially when you have ClickFunnels already and would like to host an evergreen webinar. Evergreen webinar functionality is not offered by Kartra.
ClickFunnels has been around for a longer period of time. ClickFunnels was first introduced in 2014 and has been able to develop a very extensive support network. They have a huge Facebook group and there are entire companies supporting ClickFunnels. On the other hand, Kartra is quite new and is lacking in the type of third-party support offered by ClickFunnels.
Kartra is all-inclusive. You get marketing automation, funnels, an affiliate platform, and more on even their basic plan ($89 per month). By contrast, with ClickFunnels, you will have to sign up for their more expensive plan ($297 per month) to get all of their features.
The Kartra page builder comes with pre-built sections. Rather than using a whole page template (which is also offered by Kartra), their page builder comes loaded with dozens or perhaps hundreds of different pre-built sections that you can simply drag and drop into your pages. It can help you create custom, beautiful pages within minutes.
Kartra provides dynamic OTOs. Visitors can be taken to different offers or pages based on their original purchase. By contrast, with Clickfunnels, customers see all of the OTOs you are offering, no matter what their original purchase is.
Kartra provides Behavioral Marketing. Different elements can be shown to different individuals based on their previous actions such as purchases. Nothing like this is offered by ClickFunnels.
Kartra hosts your files and videos. Each plan provides you with a certain bandwidth amount, and if you exceed this amount, you will need to pay for it. It appears to be around $0.19 per gig, while Amazon S3 starts at a price of $.09 per gig. So, it is on the expensive side, but it is nice having everything in one location. With Clickfunnels, your files and videos will need to be hosted somewhere else.
Kartra offers a help desk feature. It isn't necessary to integrate with Zendesk or another service since you are covered by Kartra. ClickFunnels does not offer this.
Kartra has better timers. If running evergreen promotions is something you like to do, then the timer system offered by Kartra is a lot better due to the fact that it is connected with the person's account and may be tracked more closely. By contrast, the timers from ClickFunnels only track using cookies.
Although this is list is not all-inclusive, these are some of the major differences between these two platforms.
Both Clickfunnels and Kartra are quite good. Each tool has its own positives and negatives. So it really depends on what you need each too for.
There are just a couple of circumstances where I would recommend one of the tools over the other one:
Affiliate Marketing: Clickfunnels
Clickfunnels was designed specifically for affiliate marketers so whether you have affiliates or are doing affiliate marketing yourself, Clickfunnels has you covered.
Clickfunnels has one of the best affiliate programs, so if you want to promote Clickfunnels as an affiliate its a pretty easy sell.
It provides more flexibility regarding your products and their variations, particularly, when you are using CF Pro Tools.
Integrates natively with ShipStation.
There are third-party integrations such as Orderlytics and AppTrends that integrate with AliExpress and Shopify.
Lead Generation: ClickFunnels
Clickfunnels makes funnel building easy to replicate with its duplication feature
ClickFunnels allows you to have multiple domains in one account when you are wanting to generate leads for multiple businesses.
ClickFunnels integrates with third-party autoresponder tools more easily compared to Kartra.
If the scenarios above are not relevant to your situation, then it might come down to your budget. The all-inclusive starter plan offered by Kartra is just $89 per month, which is slightly less expensive than the starter funnel offered by ClickFunnel. which doesn't include an affiliate platform or marketing automation. If you are on a tight budget, then the better option for you might be Kartra.
Beyond the above reason, it ultimately comes down to your personal preferences. Both of these tools do offer trials.
Kartra's is just $1 and ClickFunnels offers a free trial. Try out both of them to see which one is the best for you.
Note: I am an independent user of ClickFunnels, not an employee. The opinions and results expressed here are my own and are not official statements of ClickFunnels or its parent company, Etison LLC.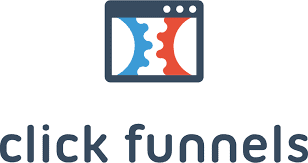 The #1 Landing Page Builder
Create Amazing Sales Funnels That will Convert Your Visitors Into Potential Customers
Top rated Sales funnel Software
Create Amazing Sales Funnels That Converts Your Visitors Into Customers