Level up your Amazon business this 2022 by selling expensive items. This article will show you what expensive items you can sell and how to market them.
You have to admit that you look for ways to get discounts and freebies whenever you go on Amazon to shop.
Heck, flash sales attract a lot of customers. So you might be adamant about starting your online business by selling the most expensive items on Amazon.
Also, you might be surprised that in 2020, the most expensive item listed on Amazon was an artwork by Abiah Avila called "Blossom Dance," priced at a whopping $10,000,000! It is the most expensive Amazon item as of date.
Of course, your product line wouldn't be at that price range, but that info alone should give you the confidence to start selling upscale products on Amazon!
Let's start your journey by listing the top 10 expensive items you can start selling on Amazon and never go wrong about it.
Top 10 Most Expensive Items to Sell on Amazon
Amazon is a trusted brand worldwide. So you should really consider selling on the eCommerce platform.
For example, where will you buy a $300 worth product? eBay? Craigslist? It's a no-brainer. You're more willing to splurge on Amazon compared to those two because, again, it's Amazon. Luckily, you're not alone when it comes to that market psychology.
There will always be customers willing to buy the most expensive things on Amazon. What kind of products? See the list below.
Power Tools
Admit it, after watching a lot of DIY videos on various social media accounts.You too now want to make your own cabinet or coffee table.
Power tools are a big market to take advantage of. It has customers coming from DIY and professionals. That's why power tool companies are always presenting new technologies for their tools and accessories.
Especially when it comes to drills, from wired we now have wireless drills. From the handy dandy small and portable 12V line up to the heavy-duty 36V line-up.
These tools sell as low as $29.00, and as much as $300.00, depending on the brand and how it is packaged. The versatile accessories that come with also sell like pancakes.
Drill and driver bits for different applications, paired with heavy-duty casing. It is up to you whether you're going to sell a bare tool or sold as set with accessories.
Car Covers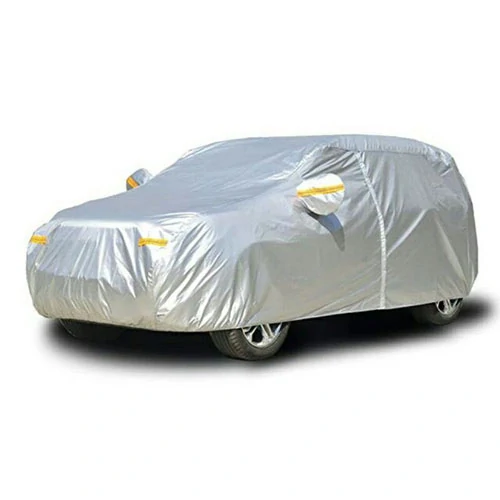 Car covers? It may not sound fancy, but it is a product with a lot of followers.
Every car or truck owner out there treats their vehicles like family, and they want to take care of it the best way possible. Moreso if you're located in a country that is regularly experiencing extreme weather.
Car enthusiasts also want to protect their cars from getting damaged by foreign objects. That's why car covers are their first line of defence.
Car covers are sold between $40 to $1,500.
Baby Car Seats
Of course, next to car covers are baby car seats. It is an automatic investment for parents that's why it's a must-have.
So it is a good product to sell despite being expensive. This safety product sells between $150 to $800. Compared to old designs, modern baby car seats have more features like cup holders and easy attachment to your car seats.
Then just like power tools, baby car seats also come with a different set of accessories or attachments that you can consider selling too.
Robot Vacuums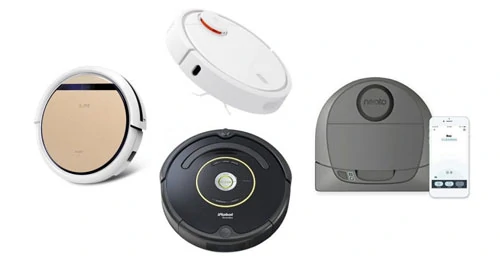 Robot vacuums have been a popular home addition with all the raves.It is highly popular with tech-savvy people.
These vacs from the future sell between $140 to $1,600. What makes this product so popular despite its price? Because of its technology. It can map your whole house, it will charge itself and resume its operation once charged.
Everything is controlled via your mobile phone. Heck, there are robot vacuums that are capable of picking up your pet's poop.
Robot pool vacuums are also growing in popularity.These handy dandy robot pool vacuums are sold as low as $250.
Of course, the model varies depending on the volume and size of the pool.This cleaner even has customers who own portable pools.
Inflatable Boats
Stop nodding your head in disbelief.
Yes, inflatable boats and kayaks are a thing and it is widely popular for people who love water sports and activities but don't have the space to put away a boat that can fit 6 people or a two-person kayak.
Inflatable boats are sold for both kids and adults. Sold as low as $100 dollars but still cheaper compared to an actual boat or kayak.
Compact (Portable) Washing Machines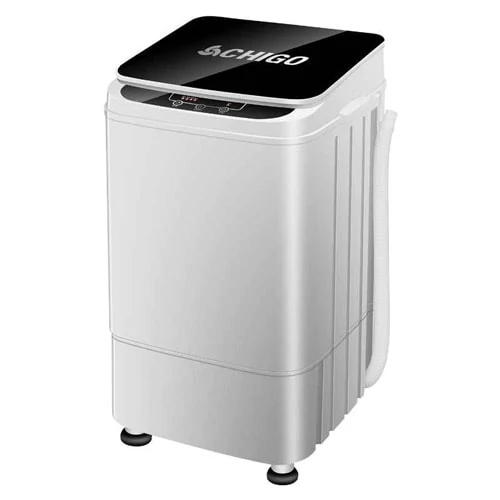 No one can beat the laundromat down the block but that doesn't mean compact or portable washing machines won't fly. Portable washing machines are very popular on Amazon.
Why?
Because we just can't live without it and people who have limited living space opt for compact appliances. The price range for this product goes between $100 to $500.
Portable Aircon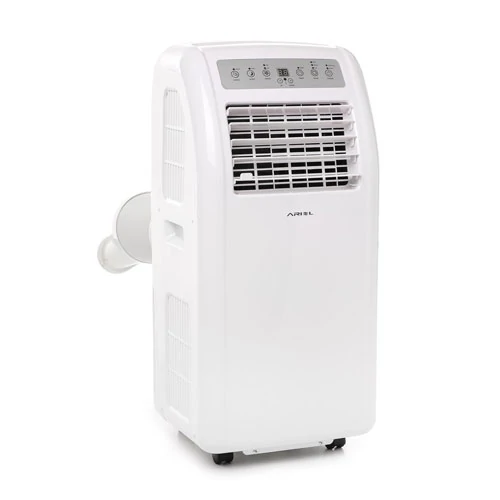 The idea of having a portable aircon is that instead of having a centralized aircon, which is more expensive, it is to be able to use any room in your house with this appliance, which is cool.
Even if you're going on vacation or your parent's house, this will keep you cool.
This sells around $350 and above. Just like other products here, you can sell this item with a different set of accessories.
Action Cameras
There are tons of people out there who love to record everything they do. From professional filmmakers to vloggers.These small but terrible 4k cameras sell as low as $50.
You can also package this product in different types because of the tons of accessories that you can use it with.
Headphones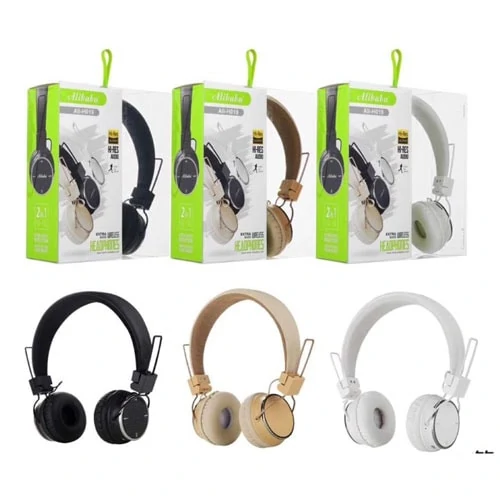 Whether wired or Bluetooth, headphones are something that some of us can't live without.
Headphones defeat boredom when traveling. Depending on the product make and type, the price range goes between $50 to $1,000.
Music accessories like headphones are one of the most expensive Amazon items consumers constantly buy.
Drones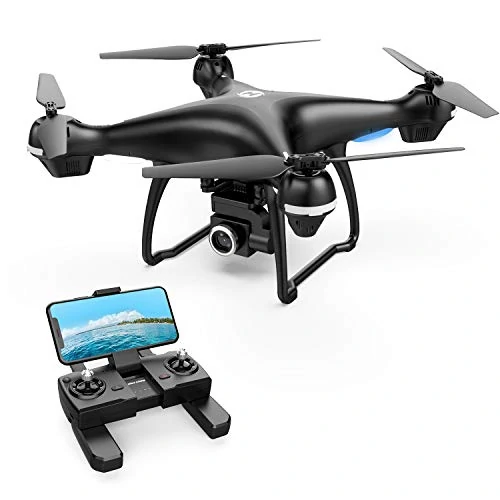 Nope, we're not talking about the drones under kids' toys, though they can be very expensive too. We are referring to RC drones for filmmakers and hobbyists.
They are all the craze because it made cinematic shots possible without the hassle of riding an actual helicopter. These flight cameras sell between $150 to $1,600, depending on the brand.
This product also offers a set of accessories that you can sell.
How to Find Expensive Items to Sell on Amazon
Since we are talking about expensive products to sell on Amazon, you should also expect a high-profit margin, small audience.
Because eCommerce stores are scavenged by consumers who wish to get discounts or savings, but it doesn't mean no one will buy your products; it will have its own shares of buyers. Deep research will help you to find the right expensive items to sell.
We just gave you ten of the popular expensive products, but if you're still looking for more, you need helpful tools for product research, and Helium 10 is one of them. To familiarize yourself with the product, we created an in-depth review here.
Tools like Helium 10 will give you data on what products are on the top list for best-selling expensive products.
How to Make Money from
You can make money from selling on Amazon by starting selling now!
Your head may argue that there might be cheaper versions of your products, but hey, you need to make sure that the price of your products comes with quality. So you need to build trust with your customers.
Consumers check out your rating and feedback. You don't want them second-guessing your credibility as a seller of expensive products.
If you're looking to become an Amazon seller, you can check out our in-depth guide on becoming an Amazon FBA Pro.
Part of making sure your product reaches the right audience is effective marketing;
listed below are the three things you should consider for your marketing strategy.
Keyword research
We did mention above that tools like Helium 10 will help you, especially when it comes to keyword research.You want to use the right keywords so that Amazon's algorithm will always put your store on top of the search results.
For example, on Amazon's search bar, the moment you type a product, it will have keyword suggestions. Those keyword suggestions mean they are the top used keywords.
Searching on Google and seeing the top search results will also give you an idea of the right keywords to use for your product. If you use eCommerce tools, you will be provided with a list of things that people buy. You will see the list of top-selling expensive items.
Keyword research also includes SEO (Search Engine Optimization), consider hiring a professional when it comes to producing effective product titles and descriptions.
Social Media Advertising Campaigns
Your expensive item or product will get the attention it needs if you use different types of social media available.
Right now you should start with your personal social media accounts, you want to take advantage of this free marketing tool, share your new product to your friends and families and they're friends and families too.
Now that's for starters, then you level up to active social media advertising campaigns. Your marketing playbook should include creating your own product page and targeted posts. This is where Facebook Ads come into play.
Facebook Ads
There are 2 billion active Facebook users in the world, 221 million of those are in the United States. That is a big market that you can tap through your targeted
Facebook ads. Your new product can be popular just by one post or share. Facebook ads target users based on their location, demographic, and profile information.
So depending on your expensive product, you can customize your ad, thus reaching the right customer.
Conclusion
The most expensive items on Amazon will sell despite having a small audience. There will always be consumers that opt to get new and expensive things for their use.
So you should never hold back if you want to start your eCommerce business with expensive items or you want to add expensive products to your current business.
Of course, you want your Amazon FBA business done right because you want to make smart decisions when it comes to your investment. You can do that by having the best Amazon FBA courses available at your disposal.
So what are you waiting for? Sell expensive things on Amazon! Don't get left out, you're already one step ahead in reaching your financial freedom through eCommerce.